We're making a list that you won't have to check twice. Every holiday season we get so excited to create the Cashmere Hair Annual Gift Guide as this gives us the opportunity to share our favorite products of the year! Whether you are shopping for your beauty obsessed besties, loved ones, or the babe on the go, these trendy gifts are bound to make them feel the holiday cheer. From luxury clip in hair extensions to chic accessories, we've handpicked the must have gifts of 2021. Keep reading to shop our top picks of the year!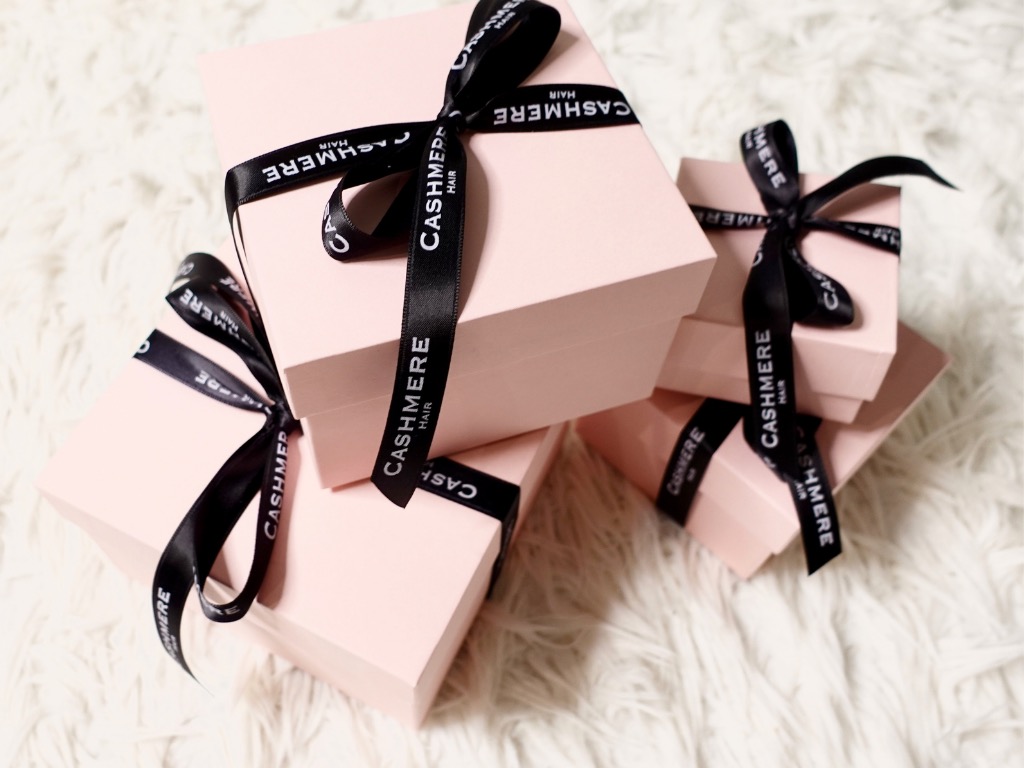 FOR THE SKIN CARE ENTHUSIAST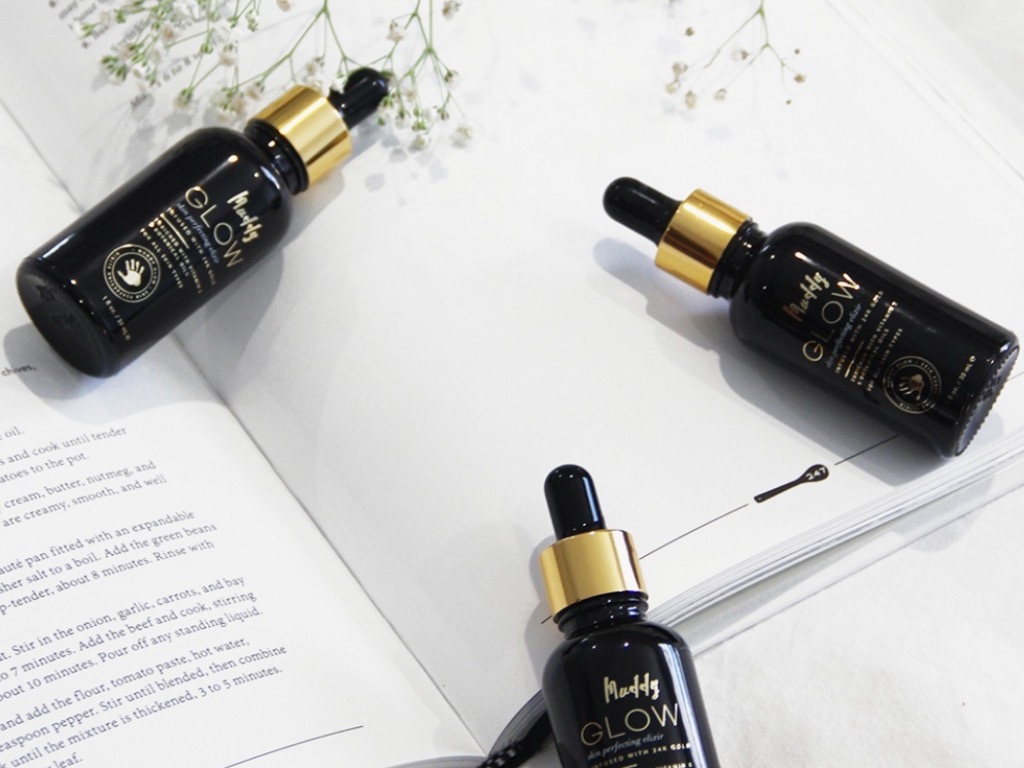 Image from @muddybody_.
This is the glow up we all need this holiday season. If you have a skin care enthusiast in your life, they are going to obsess over one of our all time favorite skin care brands: Muddy Body. Let's be transparent: we are obsessed with the Muddy Body Glow Skin Perfecting Elixir. Formulated with 24k gold and oils rich in Omega 3 & 6 fatty acids, this ultra luxurious elixir oil will have you saying "you glow, girl" in no time.
FOR THE HAIR LOVER
Who doesn't want to feel glam and gorgeous for the holidays? Our ultra-luxe clip in hair extensions are the perfect solution for those looking to add luscious length and volume to their hair. Cashmere Hair Extensions are made with the highest quality 100% Remy human hair extensions and non damaging clips. Whether your loved one is experienced with clip in hair extensions or if they are new to the hair extension world, our clip ins are easy to apply and are beginner friendly.
CLASSIC CLIP INS: Made from 100% Indian Remy Hair. Our Classic Clip In Extensions provide the maximum length and volume on a minimal amount of clips. Our Classic Clip Ins are ideal for those with hair on the regular to thick side.
SEAMLESS CLIP INS: Made from 100% European Remy Hair. Our Seamless Clip In Extensions are perfect for extra-fine hair that has a hard time concealing traditional extensions.
VOLUMIZER ONE PIECE EXTENSION: Our Volumizer One Piece is quite the over-achiever. Our "better than a halo extension" is ideal for those with hair on the longer side that are looking for that extra boost of glamorous volume. The best part? You won't have to worry about the string on a halo extension showing! Say hello extra volume and concealable extensions.
WRAP PONYTAIL EXTENSION: We have said it before and we will say it again: Ariana Grande called and she wants her ponytail back. All jokes aside -- achieving the ponytail of your dreams has never been easier. Simply clip in our ponytail extension on your usual pony and watch the magic come to life. Your friends are going to LOVE this.
If you are unsure what Cashmere Hair color is right for you or your loved one, we have an amazing color team that is here to help! Here at Cashmere Hair, we offer complimentary and convenient online color matching. By simply submitting photos of the hair you are looking to get a match for, our team will be able to assist you in finding the perfect color match! Find out more info about our color matching here.
Aside from our complimentary color matching process, we offer color rings and swatches that can be used to color match and compare Cashmere Hair colors in person. Not only do we offer a color ring with our full shade range, we also carry color rings specifically for blondes, brunettes, and redheads. Our handy and user-friendly color rings will help find the perfect match (and make the cutest stocking stuffers).
SAY HELLO TO CHIC AND TRENDY HAIR ACCESSORIES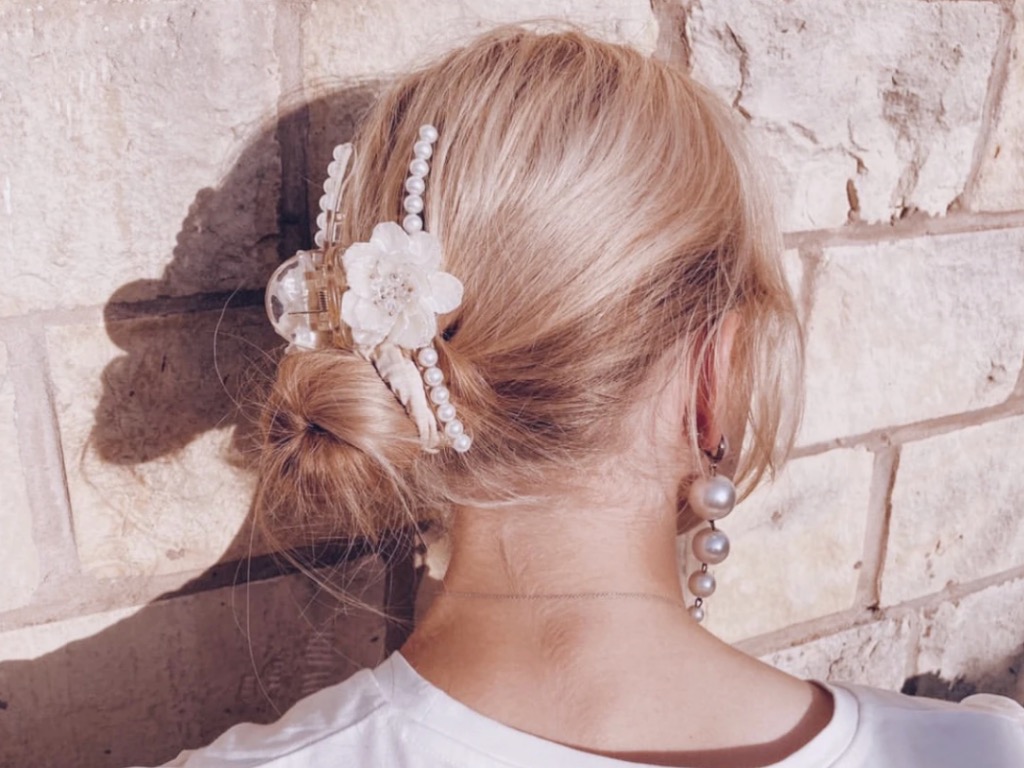 Image from malionnehair.com.
We love to support a small business and we absolutely adore hair accessories. This is one of the many reasons we are in love with Malionne's simple yet glamorous style. Malionne Hair offers a wide range of trendy hair accessories that are handmade in Paris, France. These stunning accessories will have your beauty besties feeling flirty and fabulous. Oh and guess what babe -- these goodies are affordable and make an amazing stocking stuffer.
KEEP YOUR HAIR LOOKING FRESH (AND SO FAB)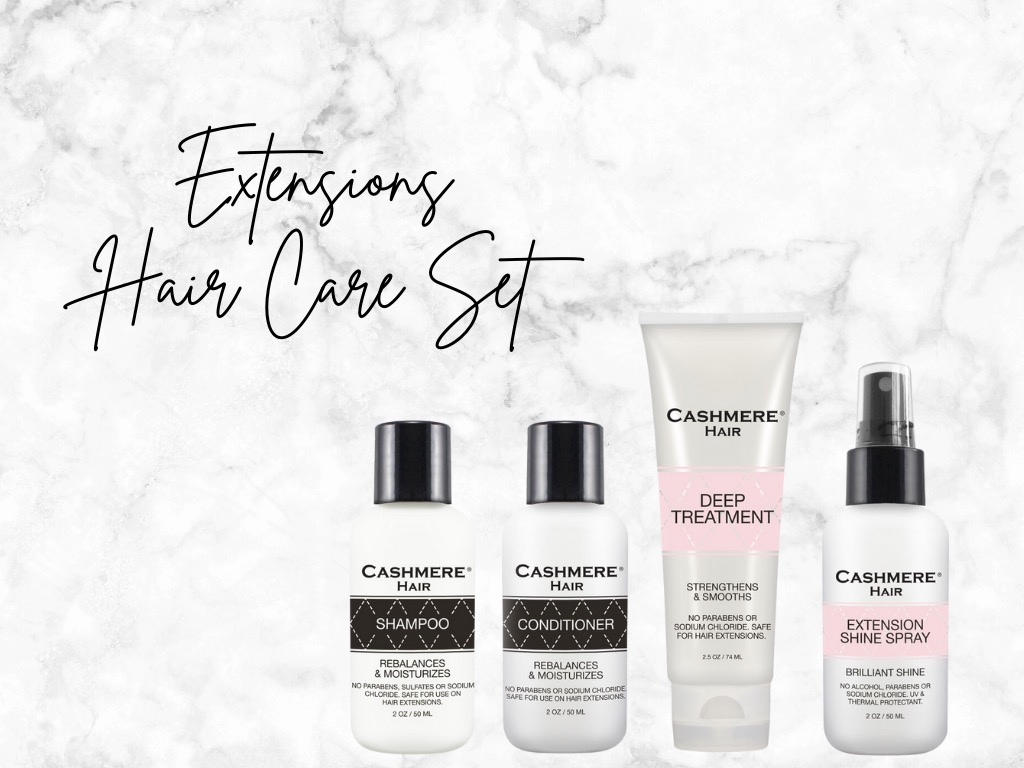 Here at Cashmere Hair, we understand that purchasing high quality human hair extensions can be an investment -- and we promise that the incredible look and feel of our luxury clip in extensions is so worth it. In order to prolong the longevity of clip in extensions, we will always recommend using salon professional and high performing hair care. If you are looking to gift your loved on the gift of healthy hair, our Extensions Hair Care Set is the ideal hair care set as it has been formulated to rebalance and moisturize your natural hair and clip in hair extensions.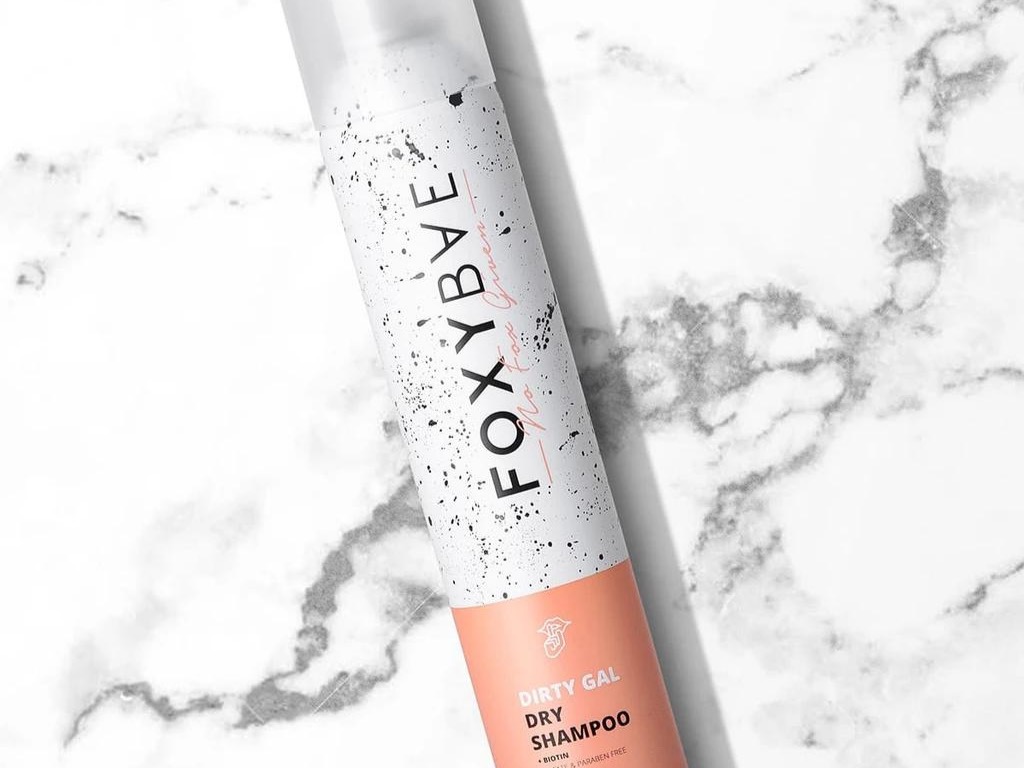 Image from foxybae.com.
FOR ANY BABE LOOKING TO SAVE TIME GETTING READY
It may sound cliche -- but we seriously can't go a day without FoxyBae. The FoxyBae high-performing Dirty Gal Dry Shampoo is an absolute essential in our beauty routine. This dry shampoo is formulated to help keep your hair looking fresh and clean. This means less time washing hair and more time to shine. PRO TIP: Apply dry shampoo when your hair is dry and clean (say what!?). This application process allows the dry shampoo to absorb the oils before they even start. Just like magic.
THE ESSENTIAL EXTENSION MAINTENANCE KIT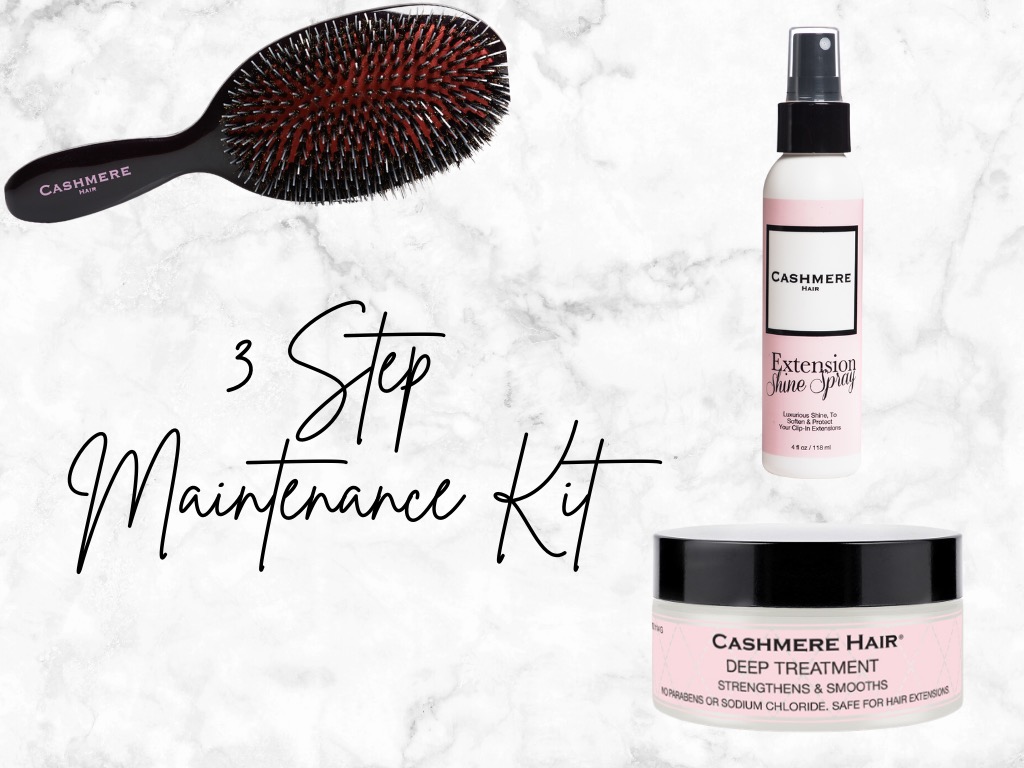 The Cashmere Hair 3 Step Maintenance Kit is truly as easy as 1, 2, 3. Our Extensions Maintenance Kit includes our iconic Cashmere Hair Brush, luxurious Extension Shine Spray, and our rich Cashmere Hair Deep Treatment Mask. To say these three products will keep your clip in extensions looking brand new is an understatement. All products can also be purchased separately.
FOR THE MAKEUP JUNKIE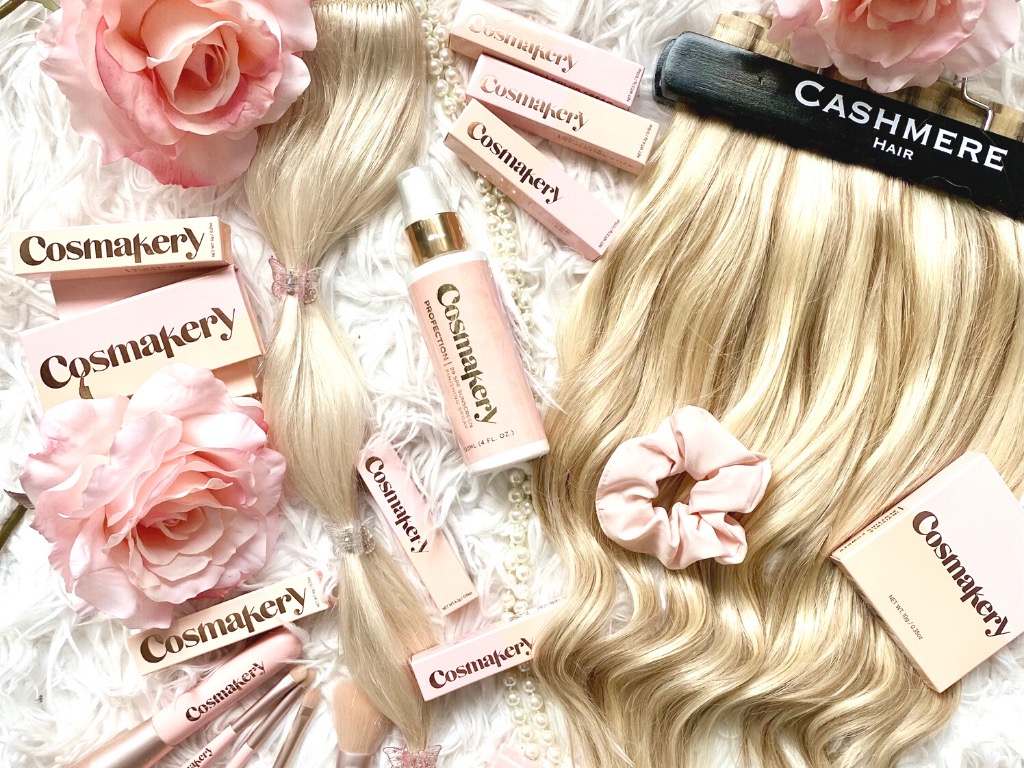 This one is for all the make up junkies out there (including us). Every makeup lover needs a good set of brushes. What do we mean when we say good? We are talking brushes that promote a flawless application and are makeup artist approved -- just like the brushes from Cosmakery. These iconic brushes will have you besties blushing in no time (pun totally intended).
STAY TANGLE FREE WHILE YOU TRAVEL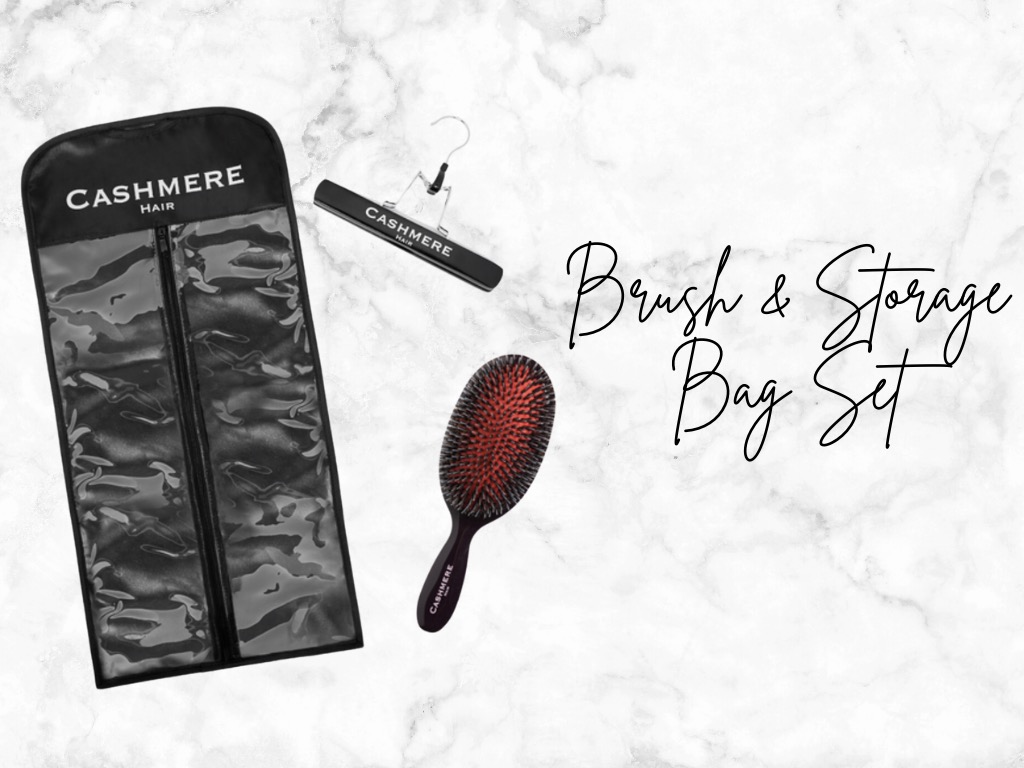 Keeping hair extensions tangle-free and secure has never been easier; with the Cashmere Hair Brush and Storage Bag Set , you can ensure that these luxury locks are staying nice and tidy. No tangles here! This gift is so perfect for the hair extension lover that is on the go or loves to travel. All products can also be purchased separately.
THE BEST CURLING WAND FOR THE HOLIDAYS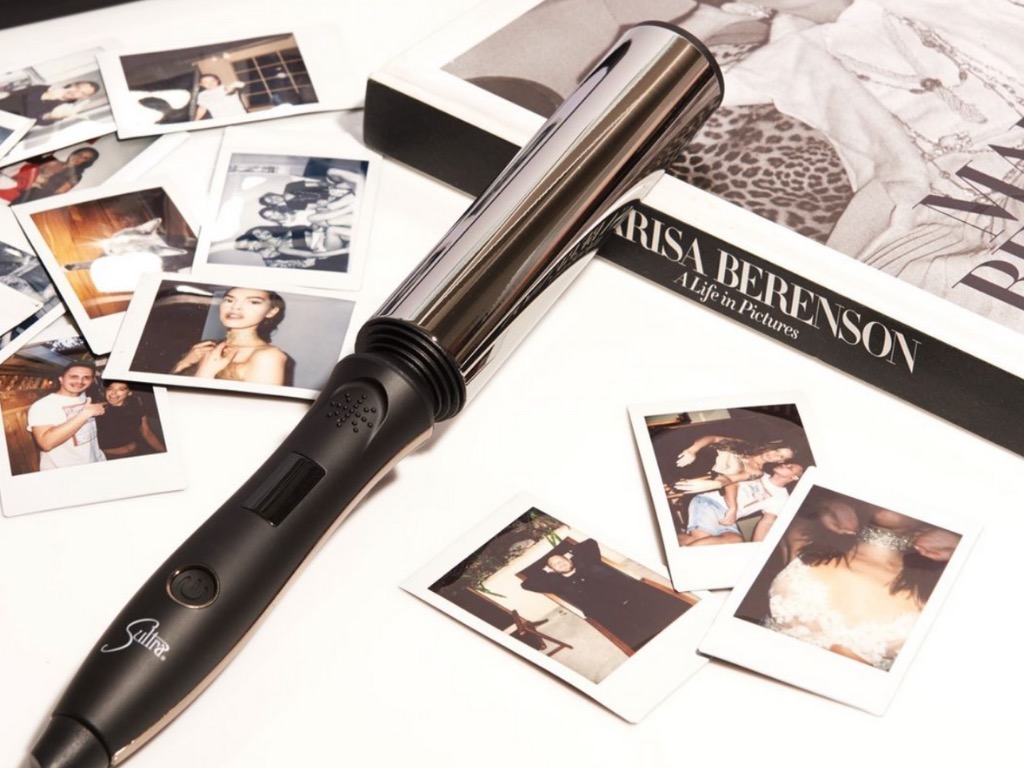 Image from @sultrabeauty.
Take your hair from drab to fab with our beloved After Hours Sultra Beauty Curling Rod. This amazing beauty brand is an Allure Best of Beauty Winner is designed with advanced care ceramic technology that mends and defends hair while you style. Kiss flat hair goodbye; and say hello to fabulous (and bouncy) holiday hairstyles.
THE ULTIMATE HAIR ACCESSORY BUNDLE
You're going to want to bundle up in more than a sweater this holiday season. Our Cashmere Hair Accessories Bundle is our top-tier gift set for the holiday. By gifting this high quality hair care gift set, you will be ensuring that your loved one is taking care of their luxury hair extensions. What more could one ask for?
FOR THE FASHIONABLE MOM ON THE GO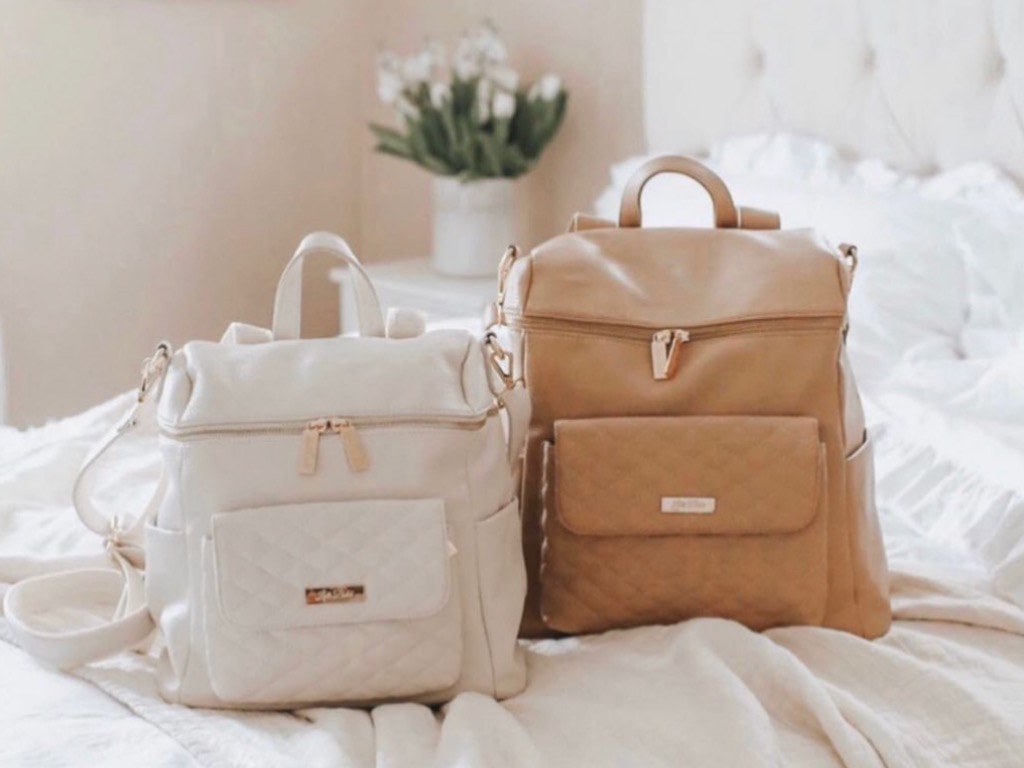 Image from @lulibebe.
This is the perfect gift for the fashionable mom on the go. Luli Bebe offers trendy and luxurious diaper, travel, and snack bags that are so cute you may even want to snag one for yourself (whether or not you are a mom!). And trust us when we say that you can fit WAY more than diapers in these luxury bags -- making this an ideal solution for the busy bees you need to grab a bag and head out the door! And trust us again when we say your loved one will be thanking you for years to come after receiving this thoughtful gift. If you're looking to get a great discount on these the Luli Bebe top-tier bags, you can use our exclusive Cashmere Hair code: CASHMEREHAIRXLB at checkout to receive 25% off your order on lulibebeus.com.
FOR YOUR BEAUTY BESTIE THAT HAS A TOTAL SWEET TOOTH
Image from cakebeautyusa.com.
For the babe who loves sweets and style: Cake Beauty's Real Rich Facial Hydrating Cream will make their holiday dreams come true. Formulated with shea butter and decadent coconut oil, this rich cream instantly replenishes moisture and will have winter skin craving this hydrating cream all season long. Oh and did we mention that it smells just like fresh birthday cake? Yes please!
GIVE THE GIFT OF GORGEOUS HAIR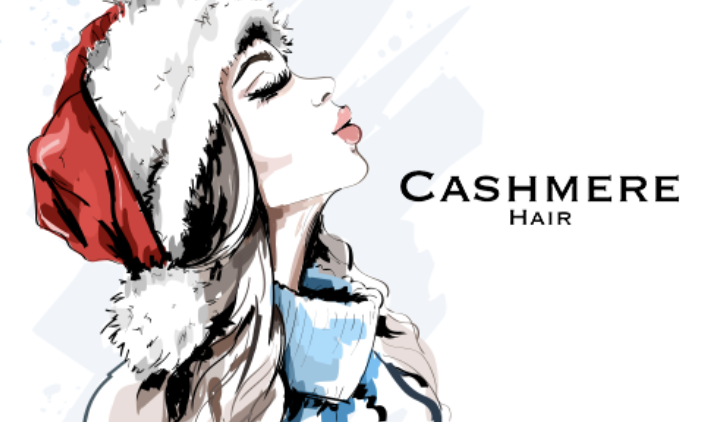 I think we can all agree that you can never go wrong with a gift card -- especially a Cashmere Hair gift card! It is rumored that gift cards are the ultimate gift because you don't need to leave the comfort of home to purchase one. PLUS it gives your loved one the independence to choose their favorite item for our Cashmere Hair Extension Collection. Give the gift of beautiful hair! Whether your loved one is dreaming of a whole new hair style, or longing for longer locks, make their dreams come true with a Cashmere Hair gift card.
Happy Holidays!! XO