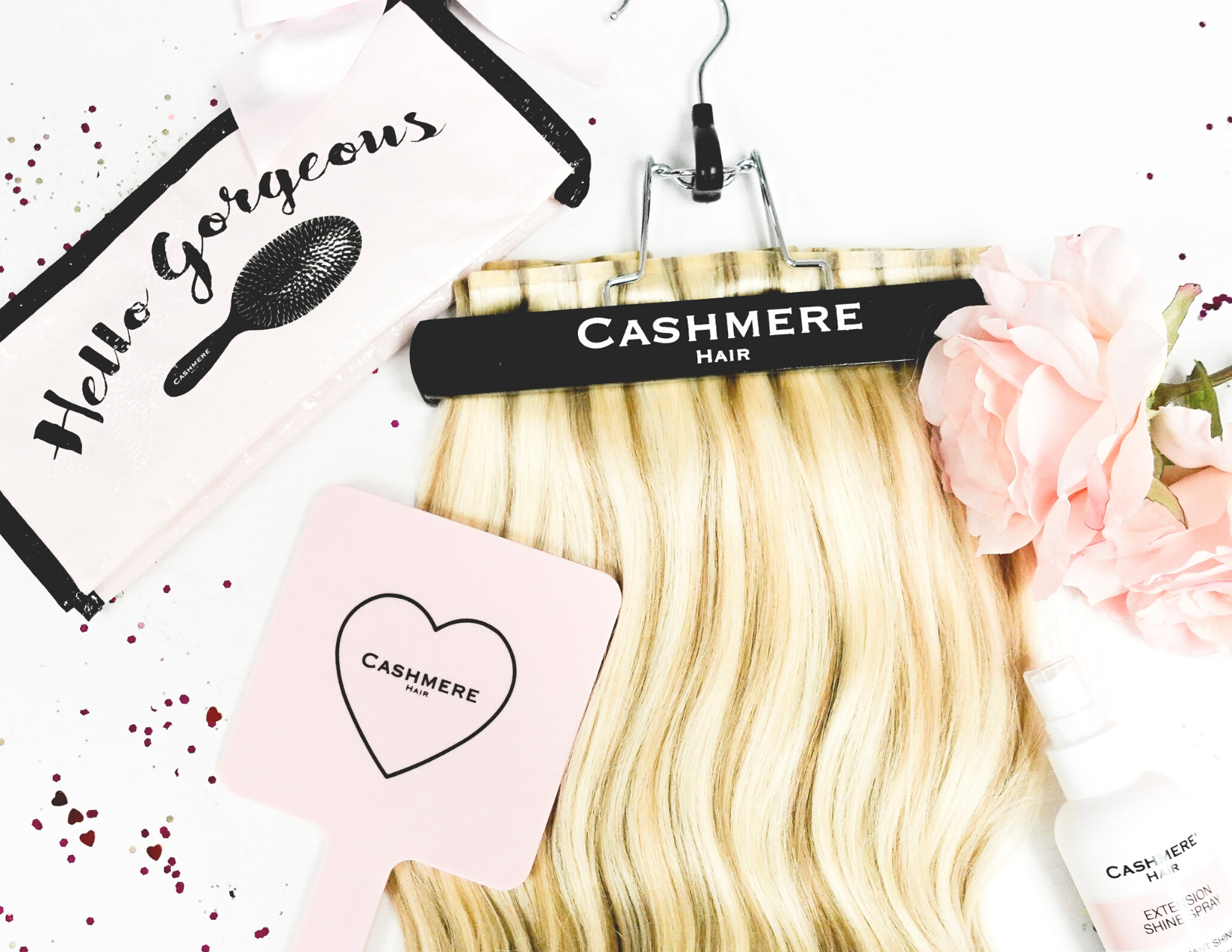 Love is in the air! The day dedicated to love is almost here and we understand that picking out the perfect gift for your loved one can be a challenge; and that's why our team here at Cashmere Hair Extensions has curated a list of our favorite products to gift all your loves on Valentine's Day! Whether you are shopping for your significant other, family, friend, coworker, or other loved ones in your life -- we have the best gifts for everyone on your list. Keep reading to see the gifts we picked for our 2022 Valentine's Day Gift Guide!
KEEP IT CLASSIC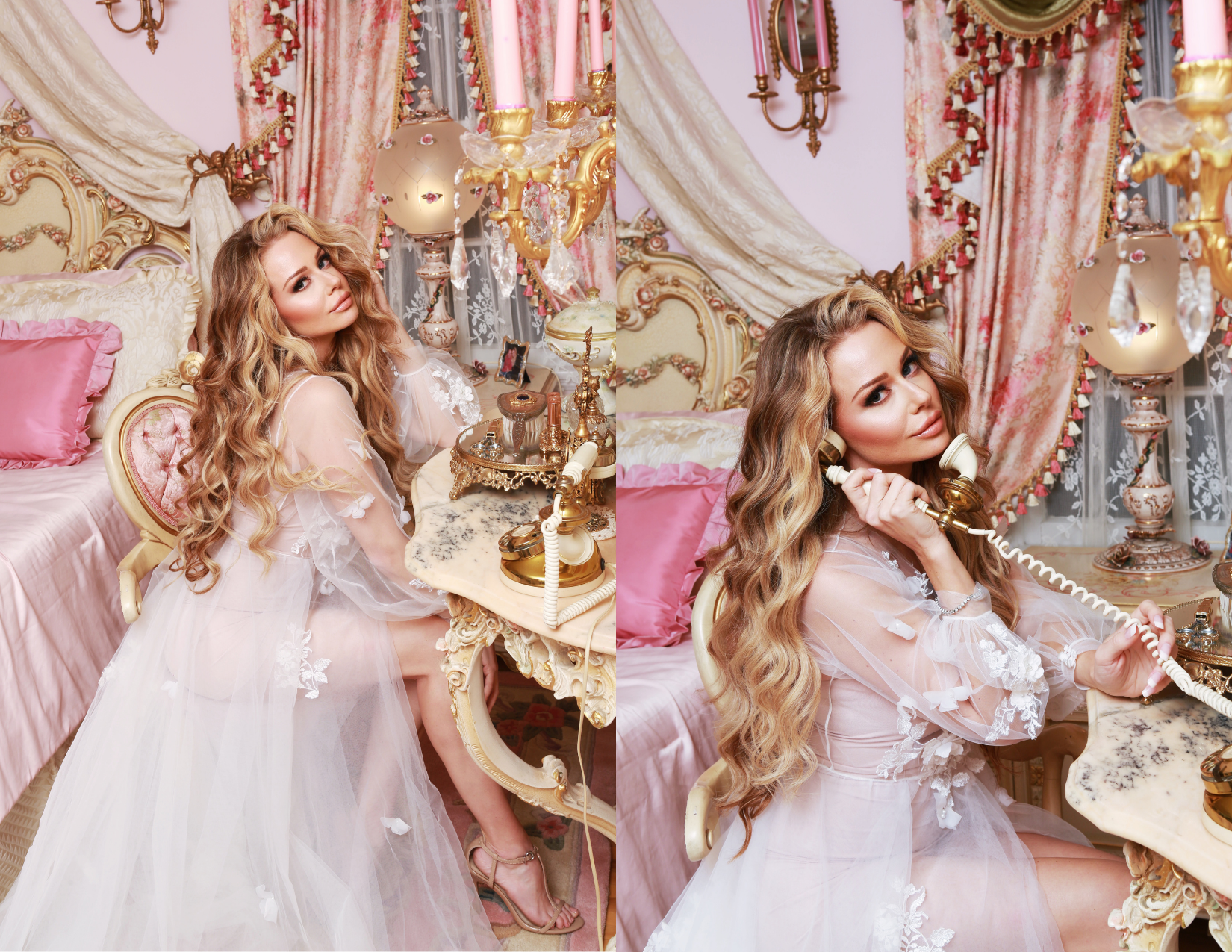 Featured Cashmere Hair: A gorgeous mix of our 24" Classic Clip Ins in Natural Blonde and Hollywood Bronzed Brunette.
PERFECT FOR: Any babe that is in love with glamorous hair with tons of volume
WHY YOU SHOULD GIFT IT: I mean...who wouldn't want to give (and receive) the gift of luxury hair extensions? Our Classic Clip In Extensions add gorgeous length and volume to natural hair instantly! Whether your loved one is a clip in hair extension lover (like us) or is a total beginner, our clip in extensions are simple and easy to clip in. Say hello to dreamy Disney Princess hair.
FOR THE CHIC MOM ON THE GO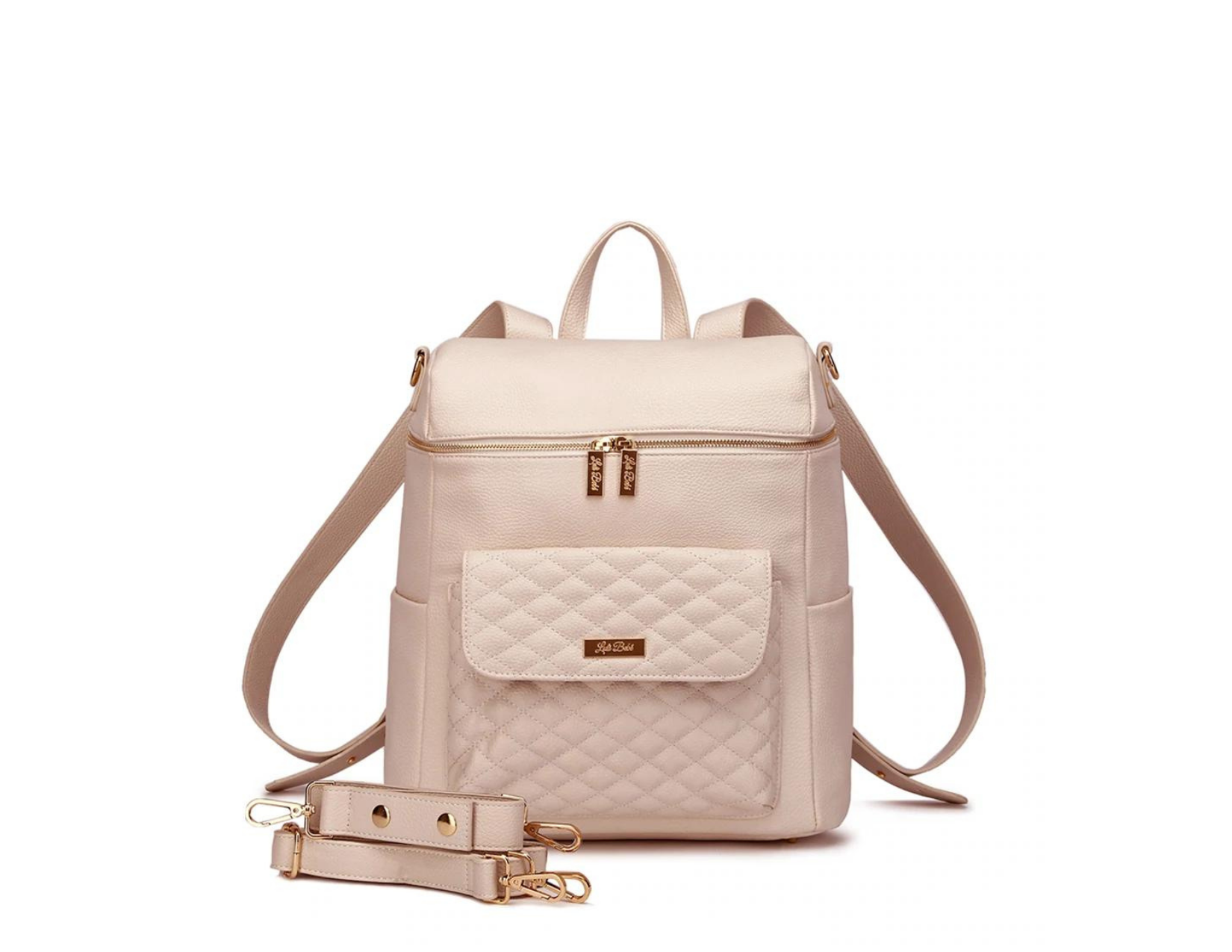 Image from lulibebeus.com.
PERFECT FOR: The fashionable mom on the go
WHY YOU SHOULD GIFT IT: To say we are obsessed with Luli Bebé's incredible bags is an understatement. These luxury bags are designed for the mom who is on the go and loves to stay on trend. Let's be honest, these bags are so cute that they can be gifted to any of your loved ones. The best part? We have an exclusive discount code for you to receive 25% off your order at lulibebeus.com! Use the code: CASHMEREHAIRXLB at checkout.
STUNNING IN SEAMLESS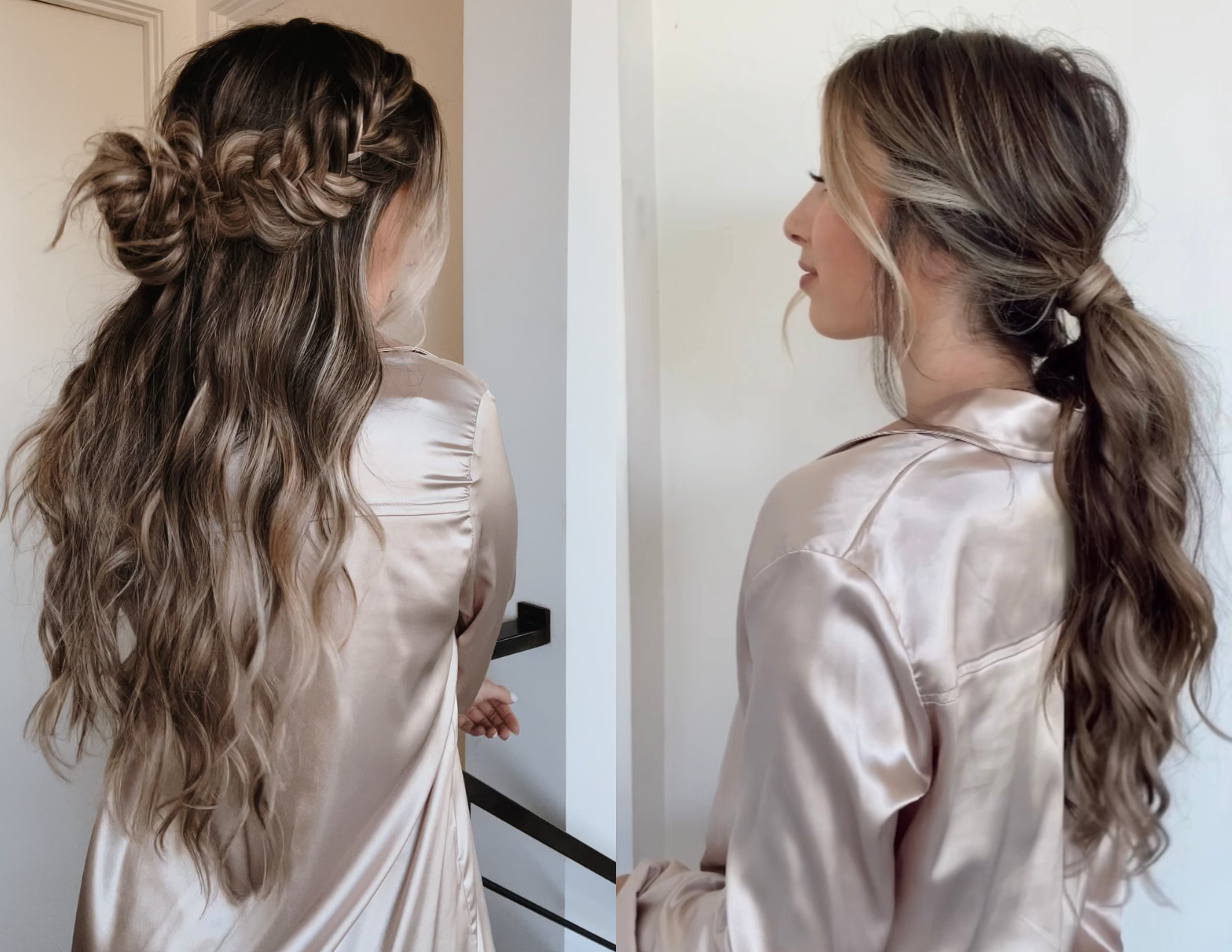 Featured Cashmere Hair: 20" Seamless Clip Ins in Rodeo Drive Blonde.
PERFECT FOR: For babes with hair on the finer side looking to add extra length and volume
WHY YOU SHOULD GIFT IT: Not all of us have naturally long and thick hair (including us). Designed for those with thin or fine hair, our Seamless Clip In Extensions are 50% thinner than our Classic Clip In Extensions and are virtually undetectable. Our luxury seamless clip in hair extensions are the solution to adding instant length and weightless volume. This special gift is as seamless as can be (pun totally intended).
MAKE THEM BLUSH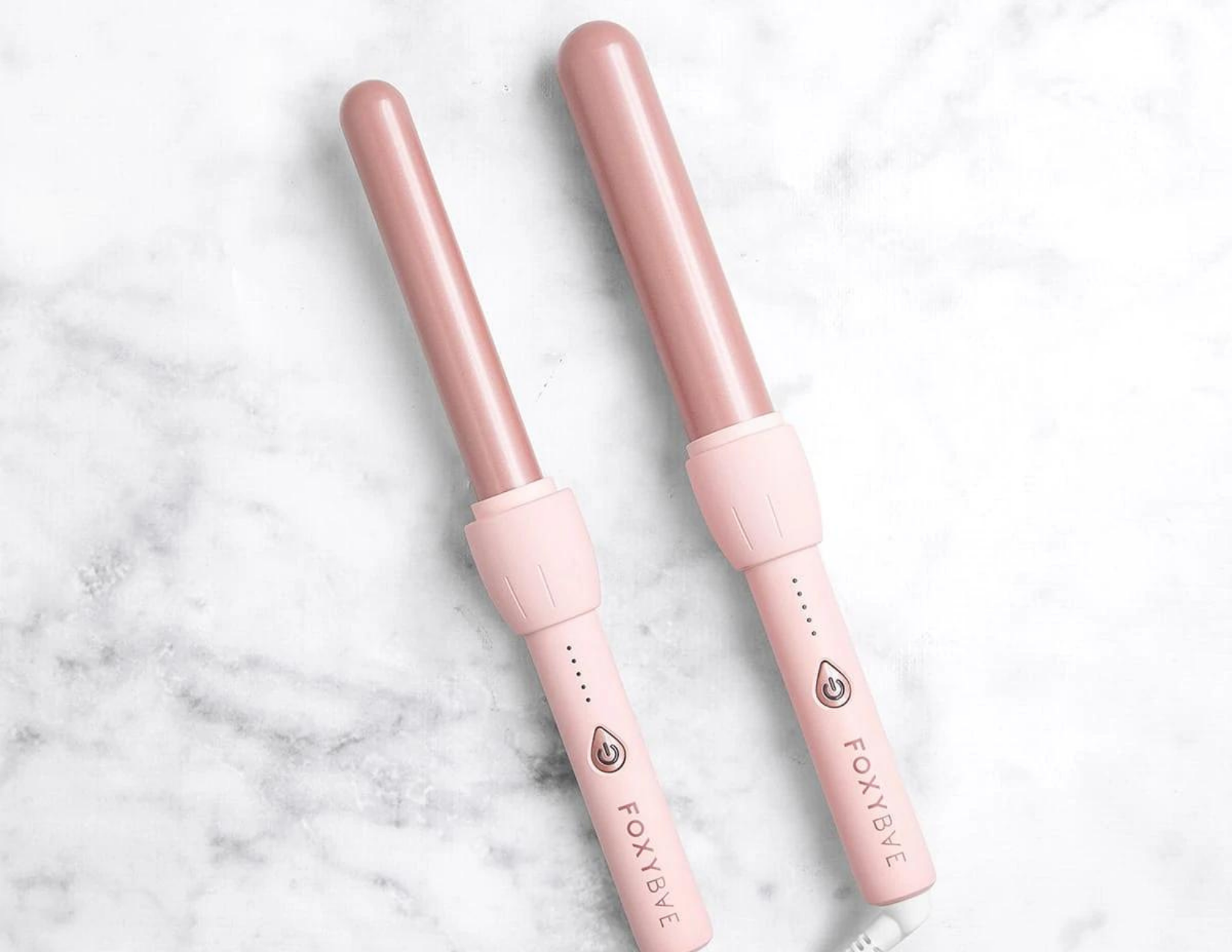 Image from foxybae.com.
PERFECT FOR: Your bestie (and beyond)
WHY YOU SHOULD GIFT IT: No need to waste precious time searching for the perfect high performing curling iron to gift your bestie or loved one - we got you covered. Make them blush this Valentine's Day with FoxyBae's Blush Curling Wand! This iconic curling iron is made of the highest quality tourmaline-infused ceramic and features temperature adjustment to ensure your hair stays safe from excessive heat damage. Oh, did we mention that this over-achiever has an auto-shut off feature? That means not having to worry if you unplugged your curling iron or not; trust us when we say your bestie will thank you for this! Plus, you can never have too much pink.
BECAUSE HAIR IS THE BEST ACCESSORY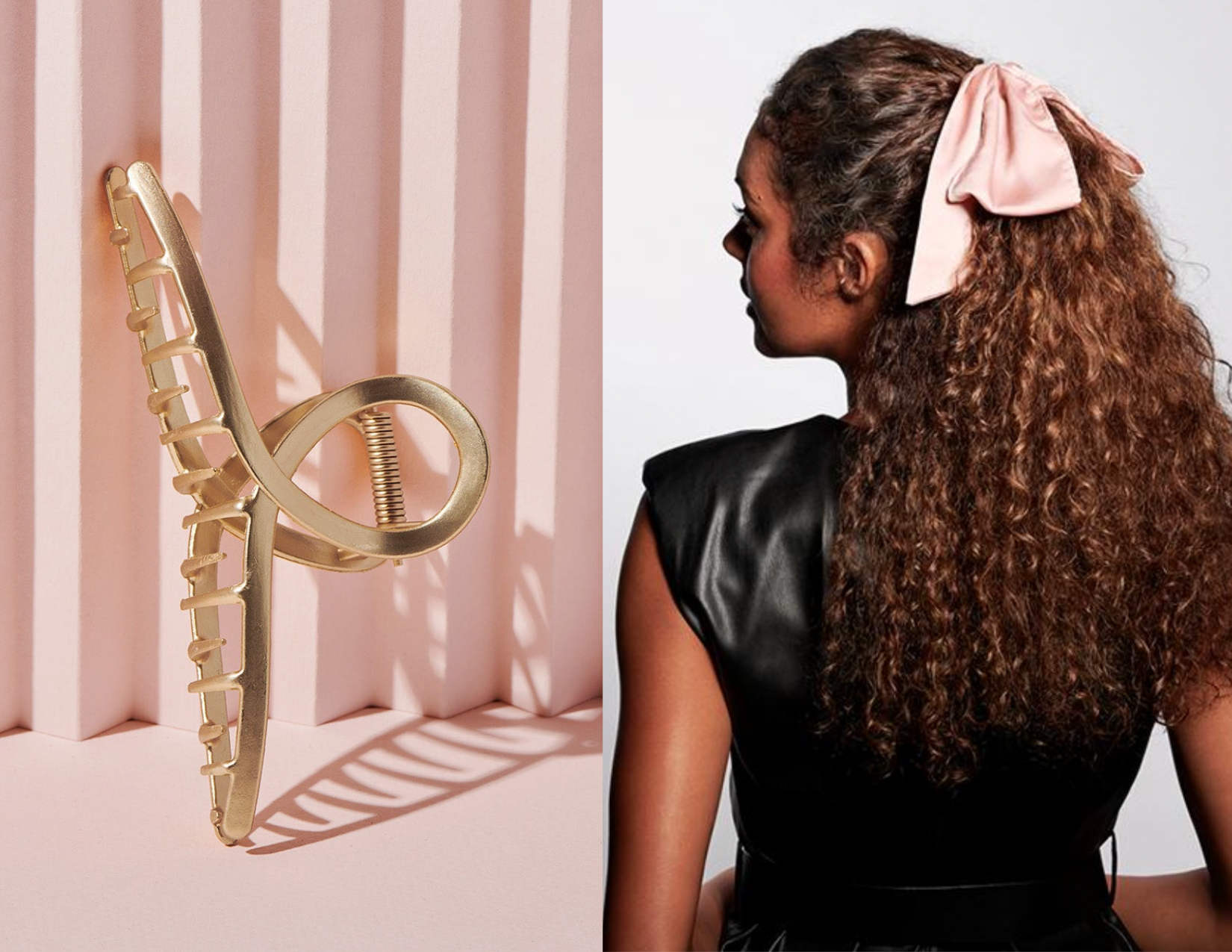 Image from thehairedit.com
PERFECT FOR: Besties, coworkers, and beyond!
WHY YOU SHOULD GIFT IT: Life isn't perfect but your hair accessories can be! There is just something about hair accessories that make you feel so put together and glamorous. Here at Cashmere Hair, we like to think of hair accessories as jewelry for the hair - just a little sparkle can make such a statement. Two of our favorite hair accessories of the season include The Hair Edit's best selling Gold Loop Claw Clip and Ribbon Hair Scrunchie Bow. These chic accessories are so on trend and add such a romantic touch to any hairstyle -- just in time for Valentine's Day. Plus, these babes don't break the bank so maybe you can grab yourself a special treat while you're at it.
BRING THE LOVE (AND THE VOLUME)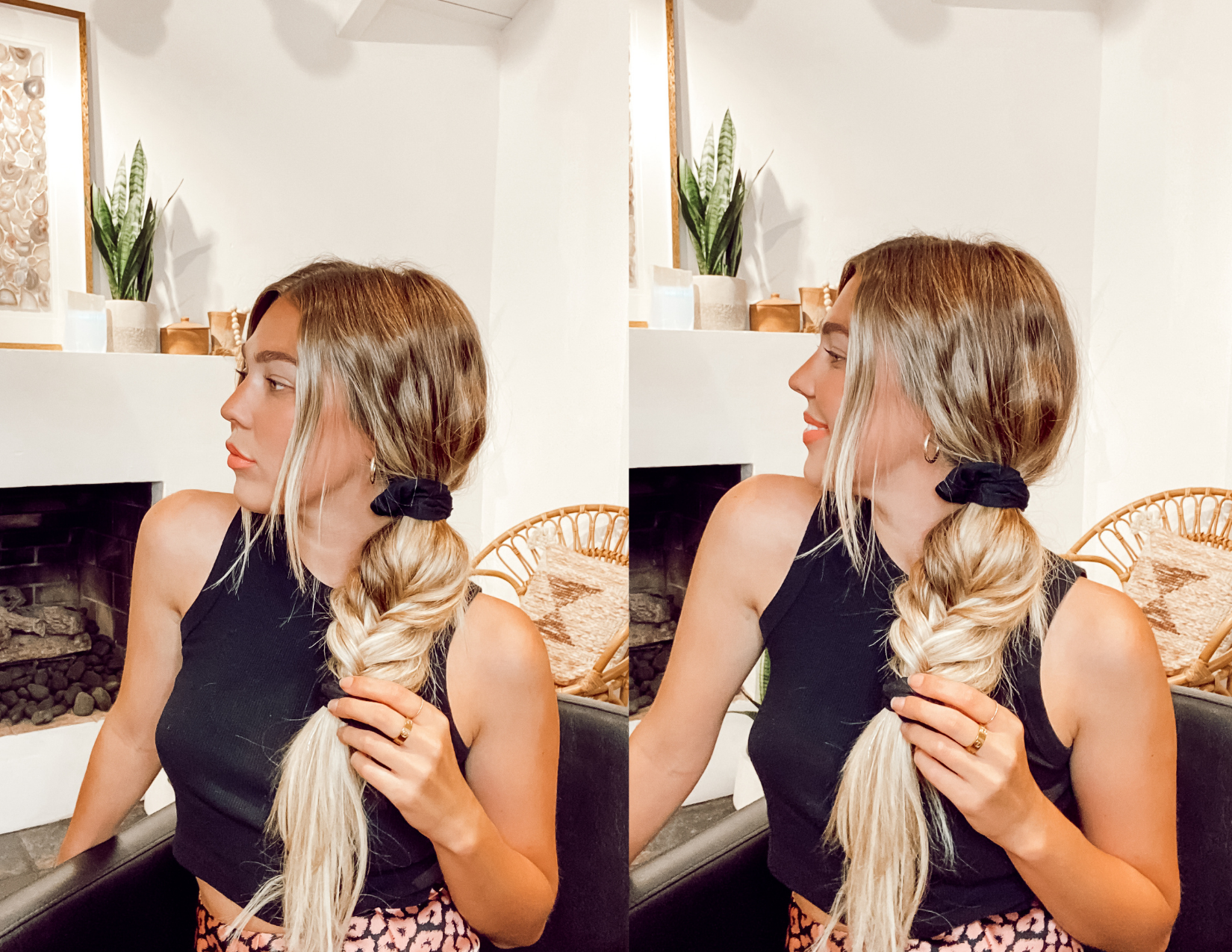 Featured Cashmere Hair: Volumizer One Piece Extension in Sunset Blonde.
PERFECT FOR: Any babe with long hair looking to add extra volume
WHY YOU SHOULD GIFT IT: We have so many heart eyes for our Volumizer One Piece Extension! If you are considering gifting your loved one a halo extension, we have something that is even better than a halo extension. Our one piece extension adds instant volume and blends beautifully with the natural hair - no more obvious strings showing! That is what we like to call a win, win for the holiday.
FOR SILKY & SHINY HAIR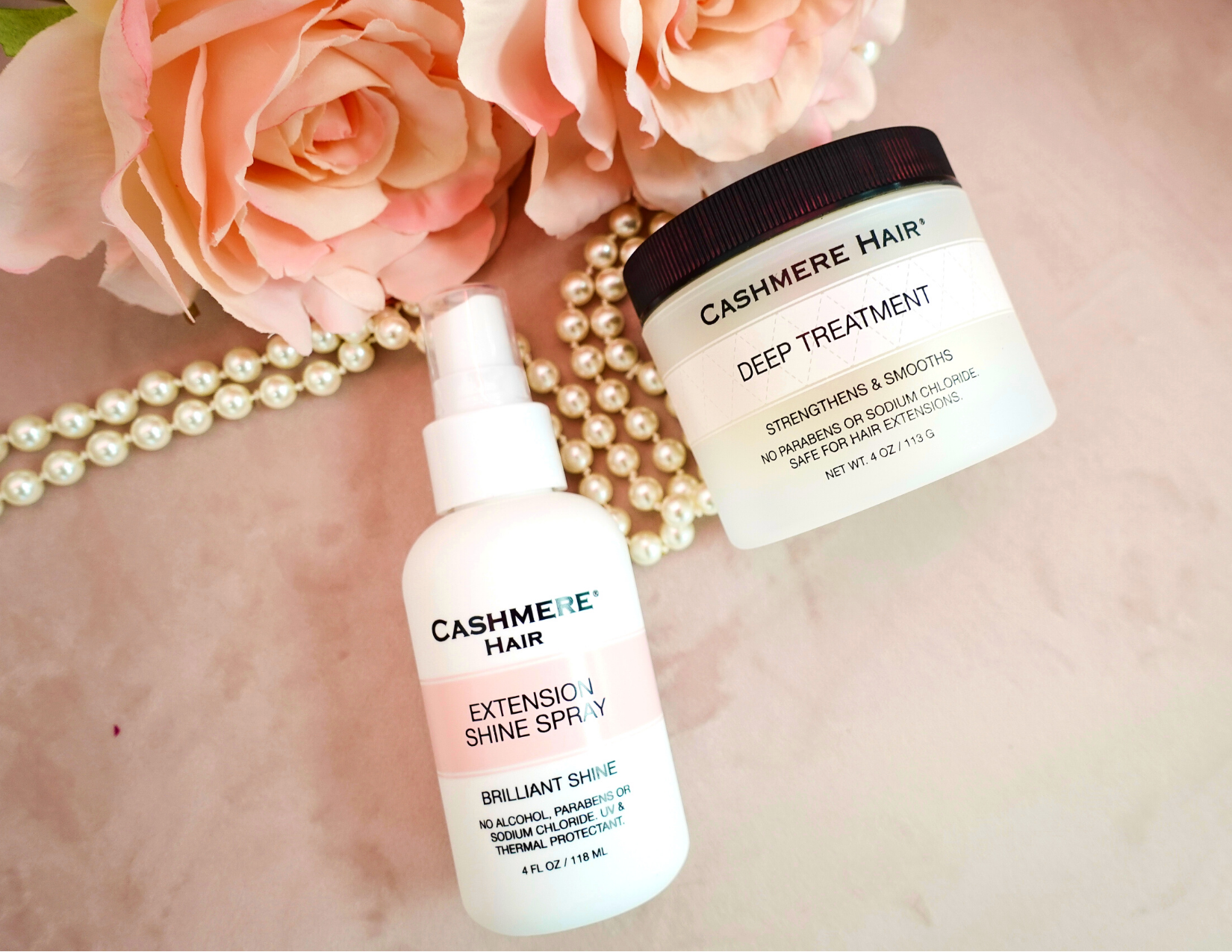 PERFECT FOR: Your loved one who wants to take amazing care of their hair extensions
WHY YOU SHOULD GIFT IT: Hair always looks its best when it is shiny and healthy. Our luxury clip in hair extensions are made from the highest quality 100% Premium Remy human hair so you will want to take care of them just as you would your natural hair. Our Extension Shine Spray helps protect those luscious locks, smooth over any damage, and prolongs the life of clip in extensions -- this sparkling shine spray is amazing to use before heat styling (make sure the hair is dry before styling!) and after heat styling for an extra boost of shine. Our Deep Treatment Mask is a customer favorite! This nourishing hair mask is packed with high-performing proteins and extracts to help restore moisture, combats frizz, and reduces damage and breakage. This iconic conditioning treatment is also amazing to use on your natural hair.
GIFT THE PERFECT PONY
Featured Cashmere Hair: 20" Wrap Ponytail Extension in Sunset Blonde.
PERFECT FOR: The ponytail lover in your life
WHY YOU SHOULD GIFT IT: It's safe to say that we all know someone in our life who loves to rock a ponytail (even on a daily basis - you go, girl). Our clip in Wrap Ponytail Extension elevates a natural ponytail and adds fabulous length and fullness - instantly! Our ponytail clip in extension is perfect for those with short hair or long hair - making this an incredible and versatile gift for the holiday.
SHOW THE LOVE WITH LOVING TAN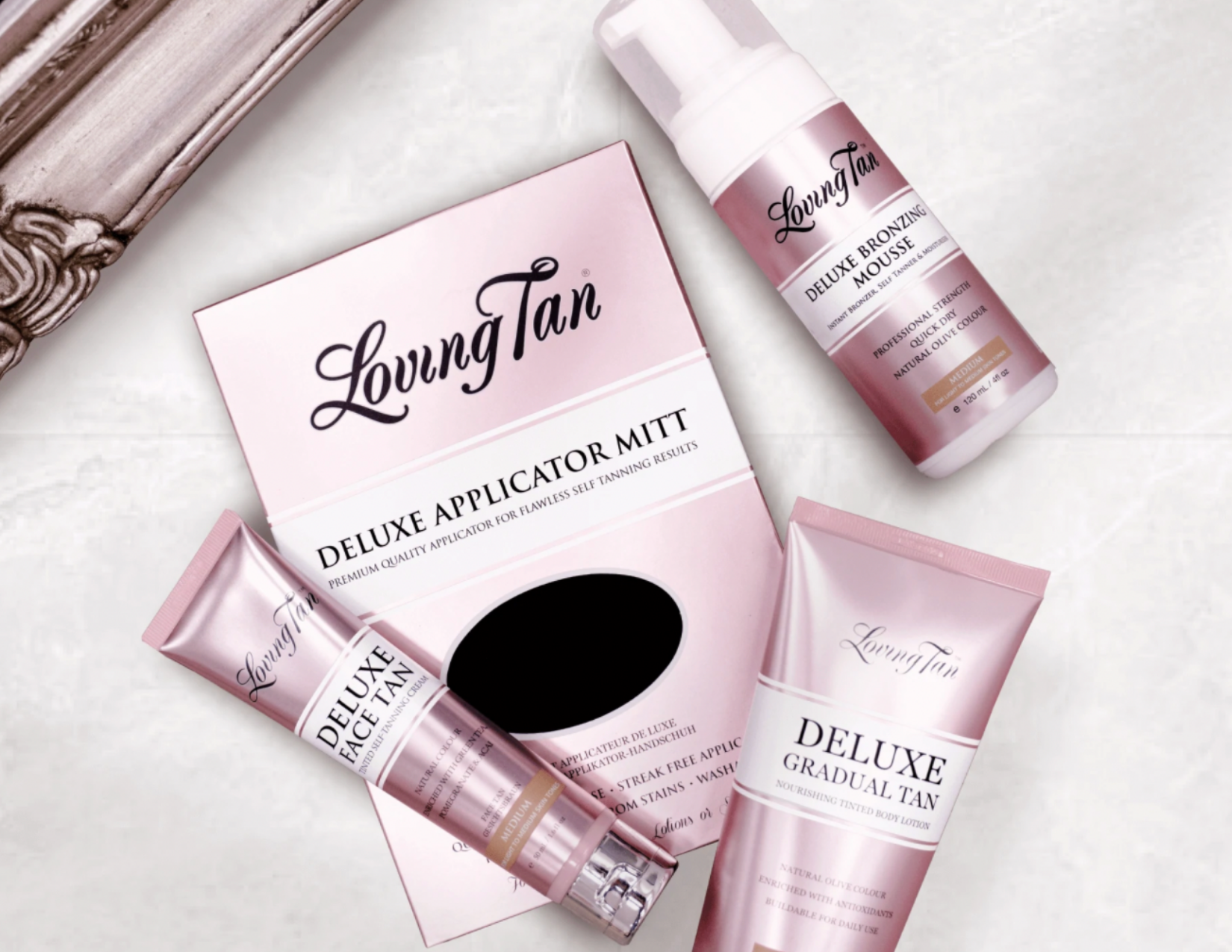 Image from lovingtan.com.
PERFECT FOR: Anyone looking for a "just got back from vacation" tan
WHY YOU SHOULD GIFT IT: Show the love with Loving Tan! Loving Tan carries professional strength tanning products that allows one to achieve an airbrushed looking tan in the comfort of their own home. The Signature Set includes a bronzing mousse, face tan lotion, gradual body tan lotion, and an applicator mitt which gives your loved one everything they need to achieve a flawless tan at home.
LET THEM CHOOSE WHAT THEY LOVE: CASHMERE HAIR GIFT CARD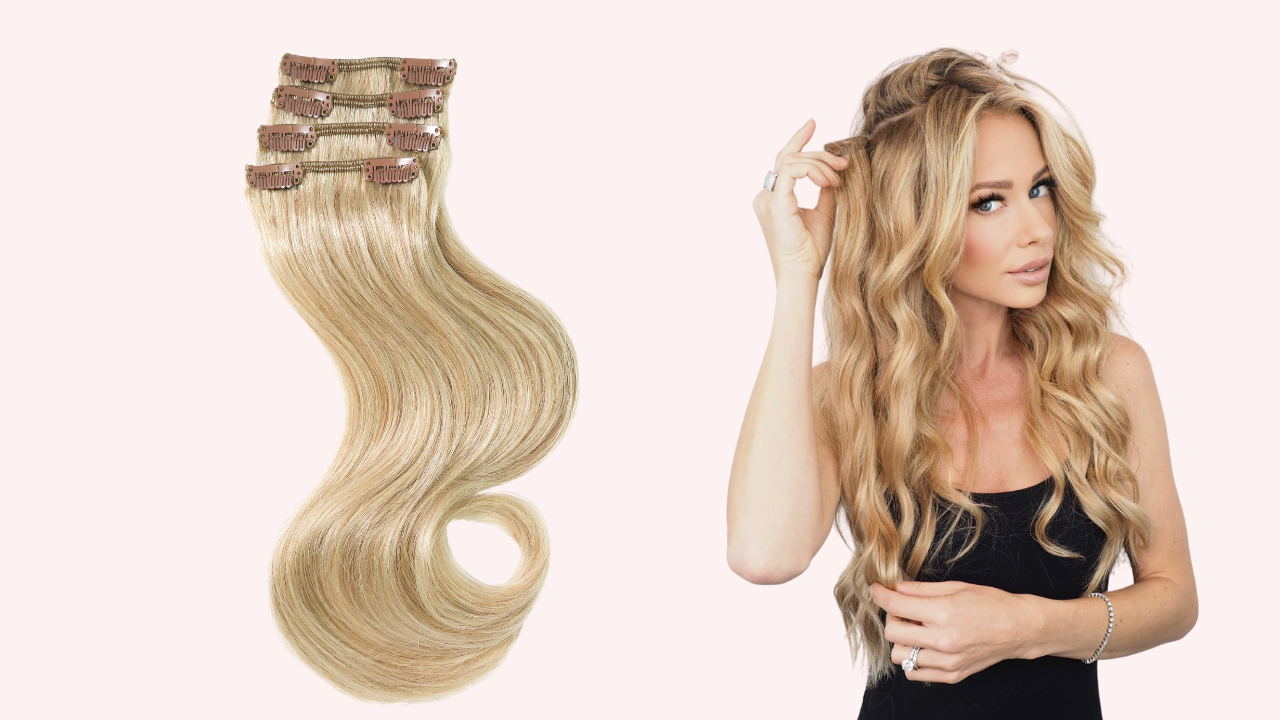 PERFECT FOR: Anyone on your list!
WHY YOU SHOULD GIFT IT: Let your love choose what they love! A Cashmere Hair Extension gift card is an amazing gift to show your loved one how much you appreciate them. If this is your loved one's first time wearing Cashmere Hair Extensions or needs an updated color match, our team always loves to provide a complimentary hair color match to help find the perfect Cashmere Hair color! Our gift cards can also be used on our luxury hair care and accessories that compliment our extensions in the best way possible.
CELEBRATE WITH CHAMPAGNE (INFUSED HAIR CARE)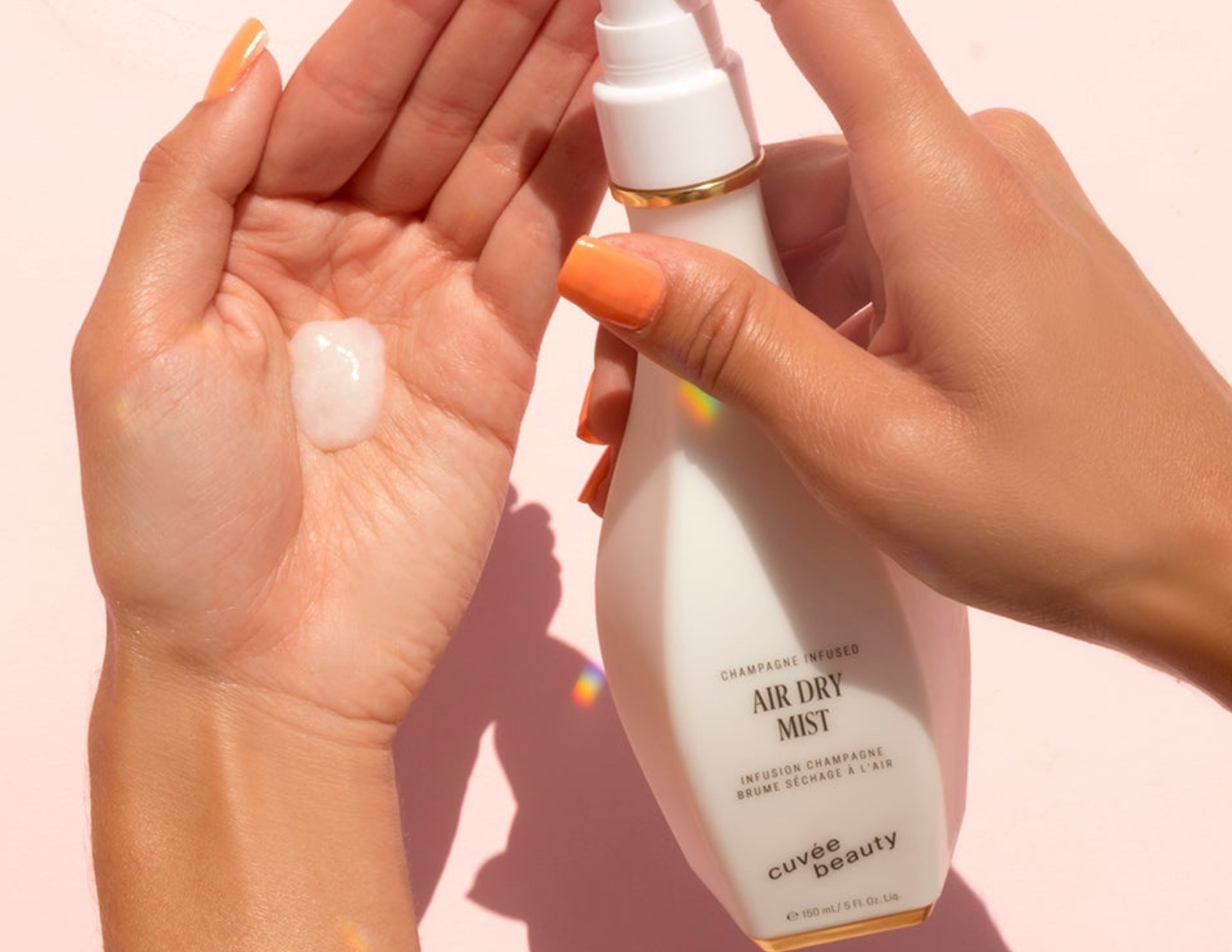 Image from cuveebeauty.com.
PERFECT FOR: Your significant other or beauty bestie!
WHY YOU SHOULD GIFT IT: Cheers to gorgeous hair! Say hello to the Cuvee Beauty Air Dry Mist. This champagne infused hair care line and product is great for your boyfriend, girlfriend, or anyone on your list. This over-achieving product does not require any heat and is perfect for those who are low maintenance or need to give their hair a break from heat styling tools. Think natural hair with weightless body and incredible shine!
THE BEST BRUSH (WE'RE NOT KIDDING)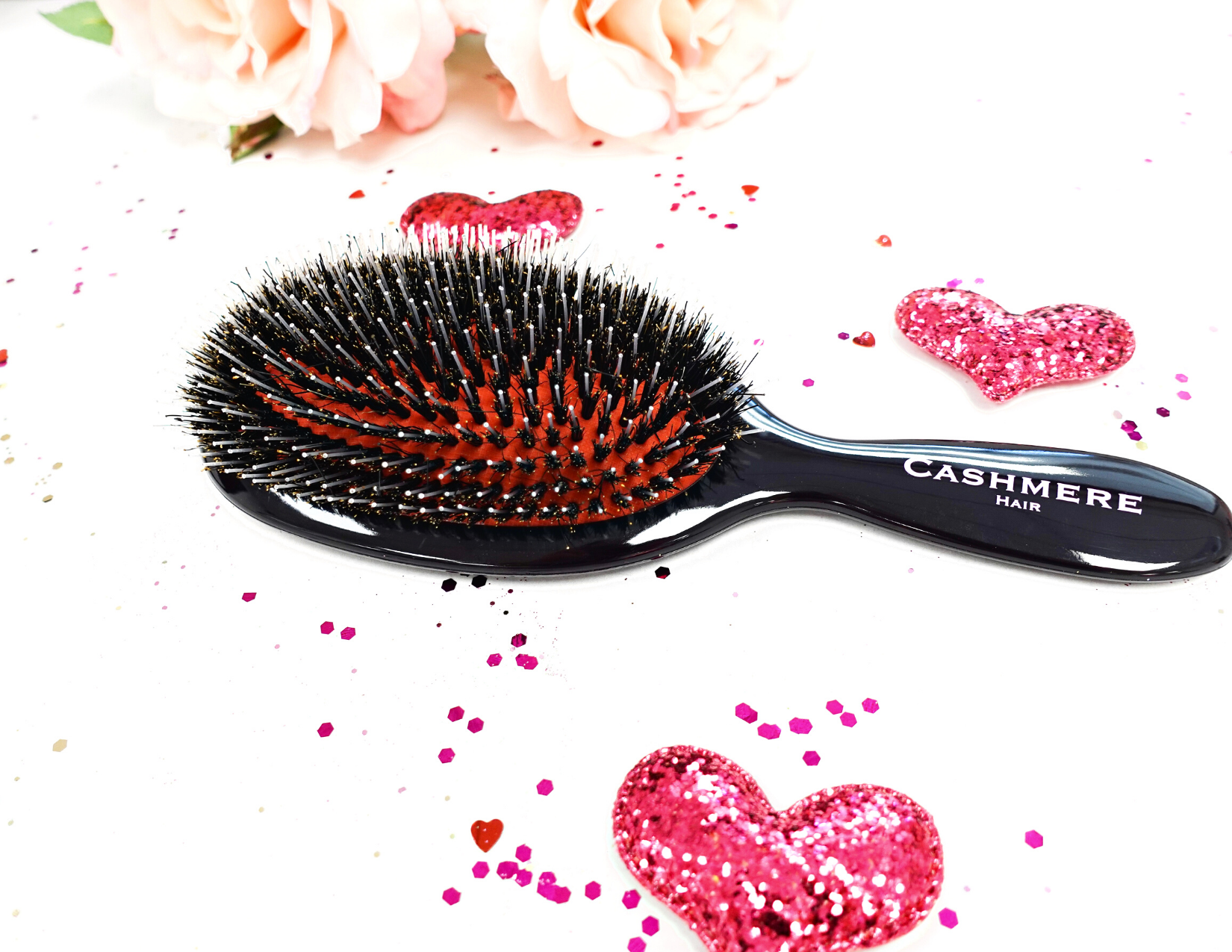 PERFECT FOR: Literally anyone and everyone!
WHY YOU SHOULD GIFT IT: Once you meet this brush, you will never look back. We highly suggest not only gifting a brush -- but treating yourself to our high performing hair brush. Designed with soft boar bristles, The Cashmere Hair Brush can be used on even the most delicate hair and minimizes breakage. This hair brush helps blend hair extensions, detangles the hair, and adds natural gorgeous shine. This brush is great to use on hair extensions and natural hair.
CASHMERE HAIR Valentine's Day SALE: FEB 11-14
CASHMERE HAIR Valentine's Day SALE: Show the love this Valentine's Day and treat yourself with our Valentine's Day Sale! Receive 10% OFF* your order with the code: LOVEDAY. *excludes 22", 24", and hand-tied extensions*