Add Commitment Free Highlights with Individual Seamless Fill-in Tracks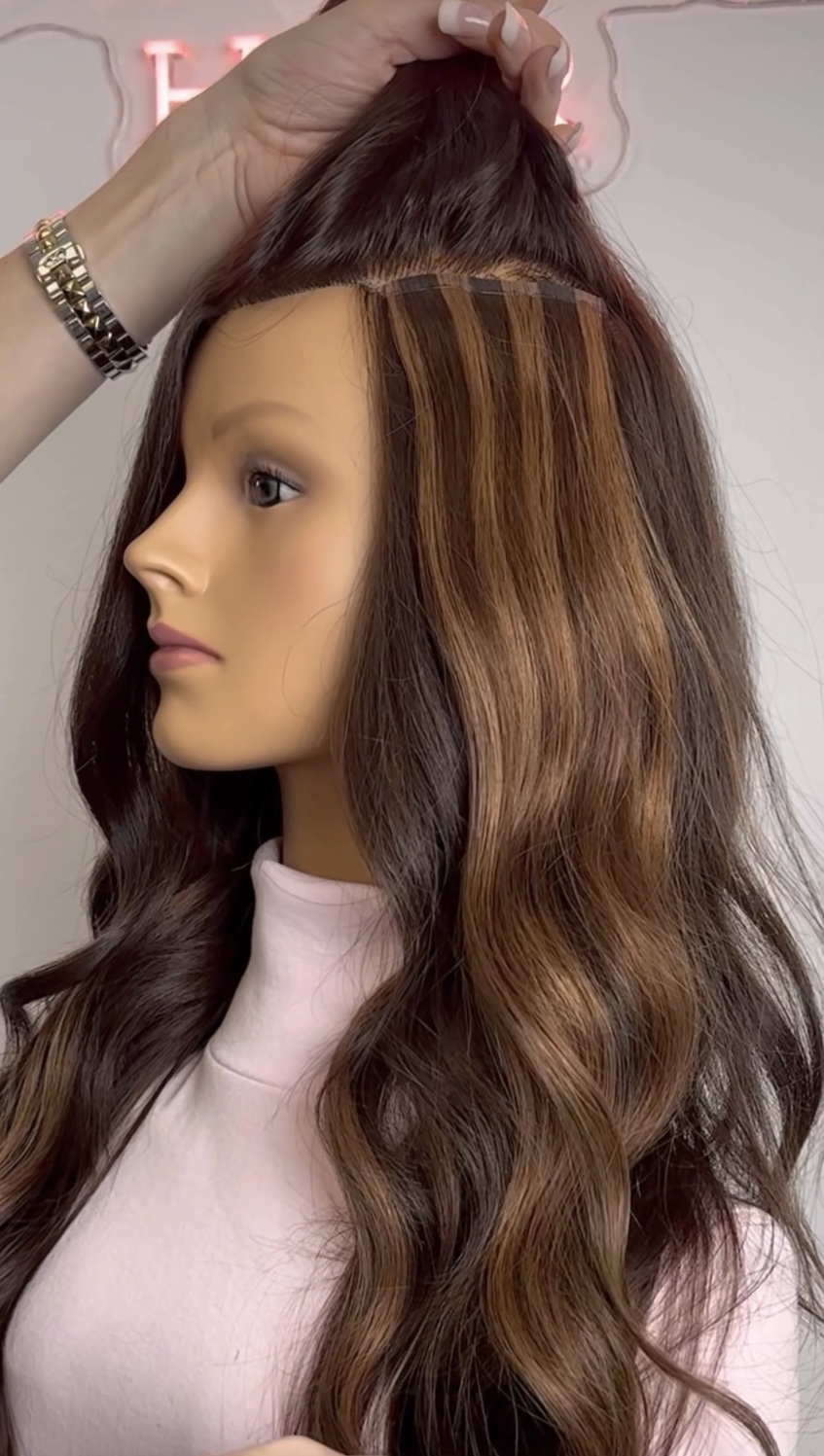 Want to add highlights but don't want to dye your hair? Add in commitment-free highlights with our Individual Seamless Fill-in tracks! Start by choosing a color of extensions lighter than your natural shade or one of our highlighted/lowlighted shades with your natural color mixed in with one of our lighter shades for the perfect highlighted balayage look without the damage or commitment!
Meet our doll head, Caroline! She has just a solid brown shade that matches perfectly with the Cashmere Hair Bel Air shade, and we mixed in a few of the fill-in individual tracks in the Starlet Brunette shade, which is a bronzey, beautiful, warm, caramelly kind of highlight mixed with the brown shade so it blends perfectly with her hair and gives her that pop of color in the front.
How to Apply The Fill-ins for Commitment-Free Highlights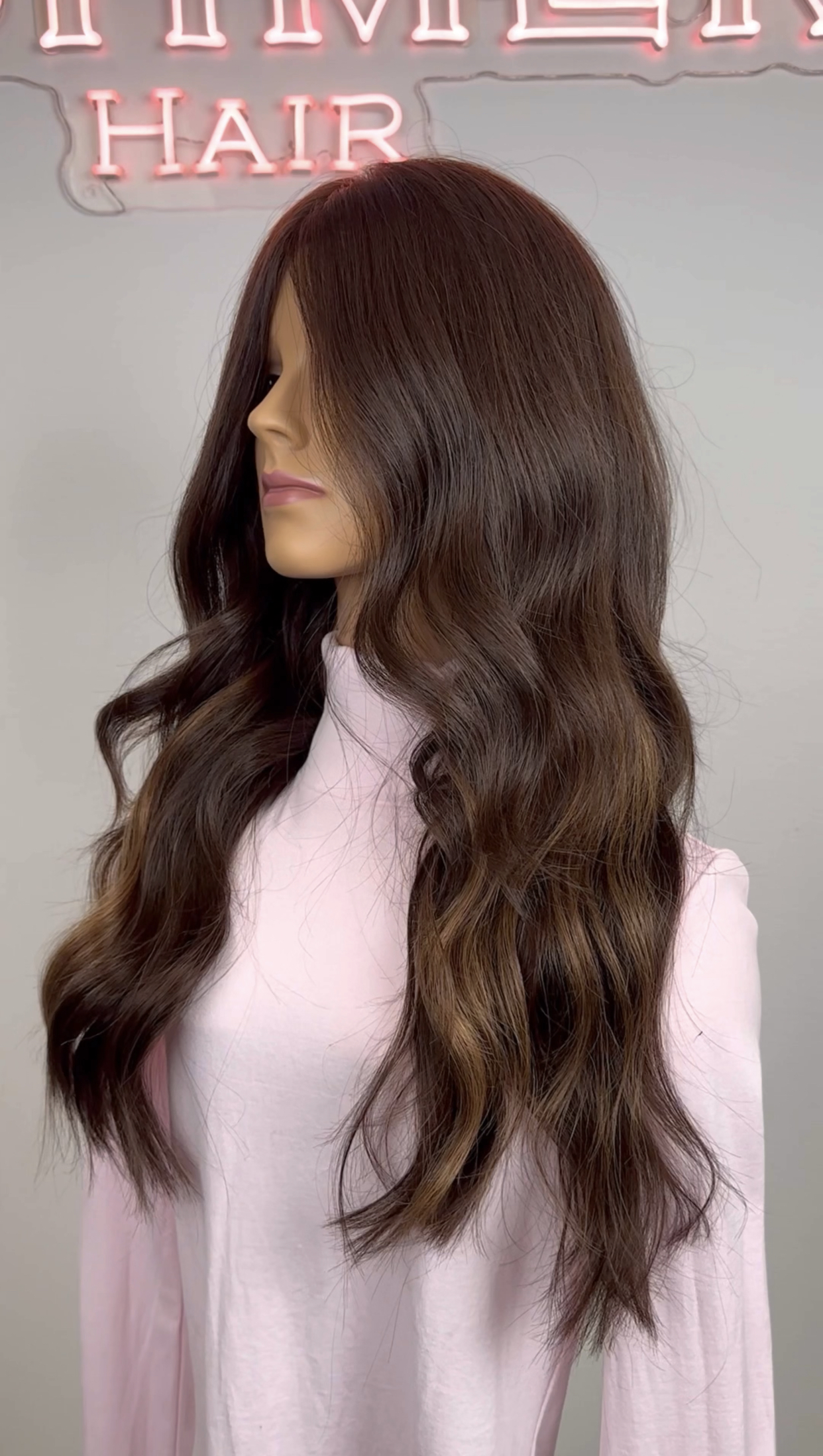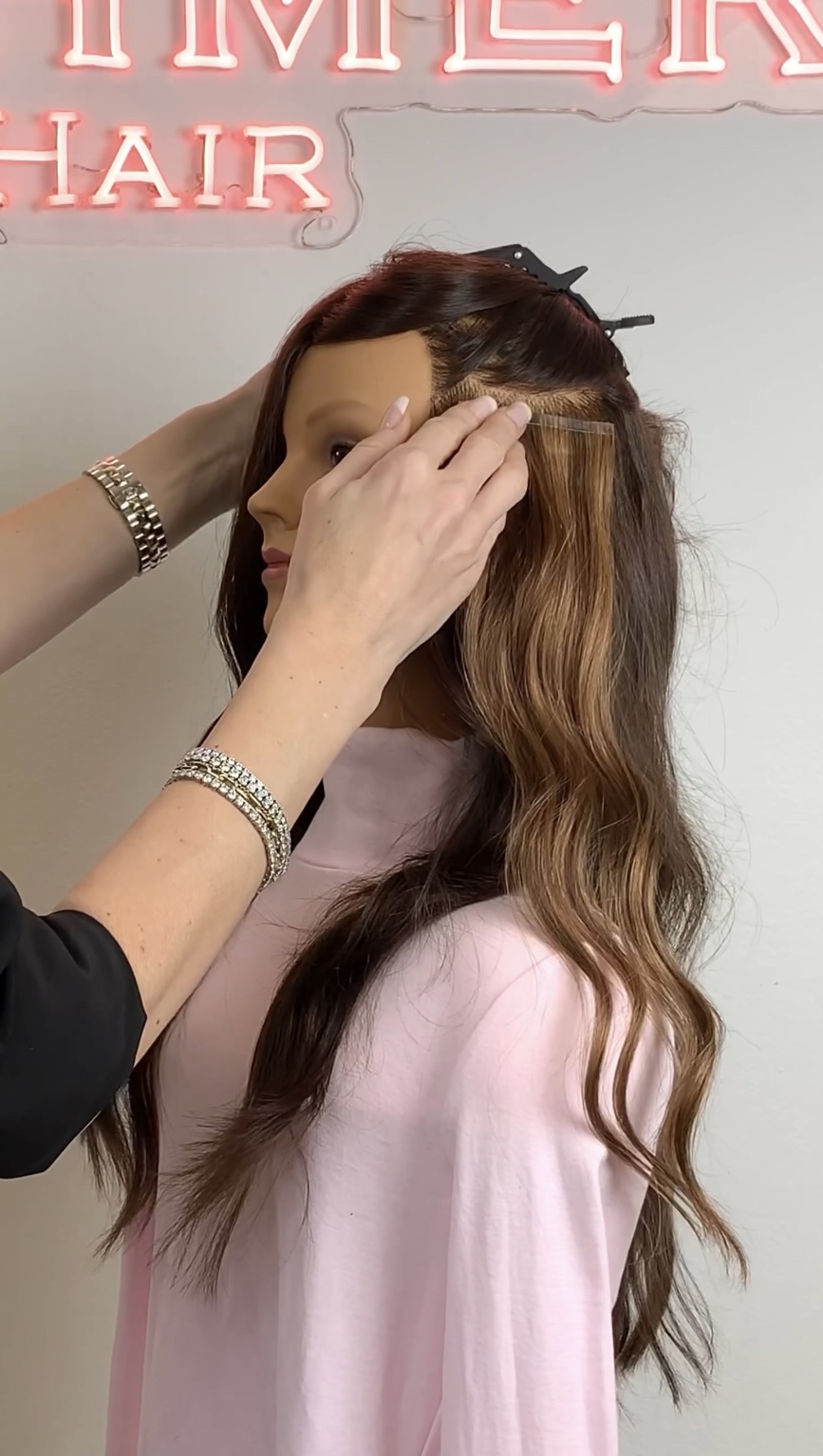 To recreate this commitment-free highlighted look, you're going to start by parting your hair slightly above your ear, just enough hair to cover your ear. You're going to clip the hair up and out of the way. You're going to take your first seamless fill-in track, and you're going to clip it to the hair just below the part. You want to make sure that it's not too close to your face because then it's obvious you're wearing hair extensions, and that you're going to have enough hair to conceal it.
We're going to go in and add that second Fill-in extensions track. You want to part your hair just above the first track that you clipped in, with enough hair to cover it and give you some room to really fit those clips on and be able to conceal extension tracks with enough hair up above.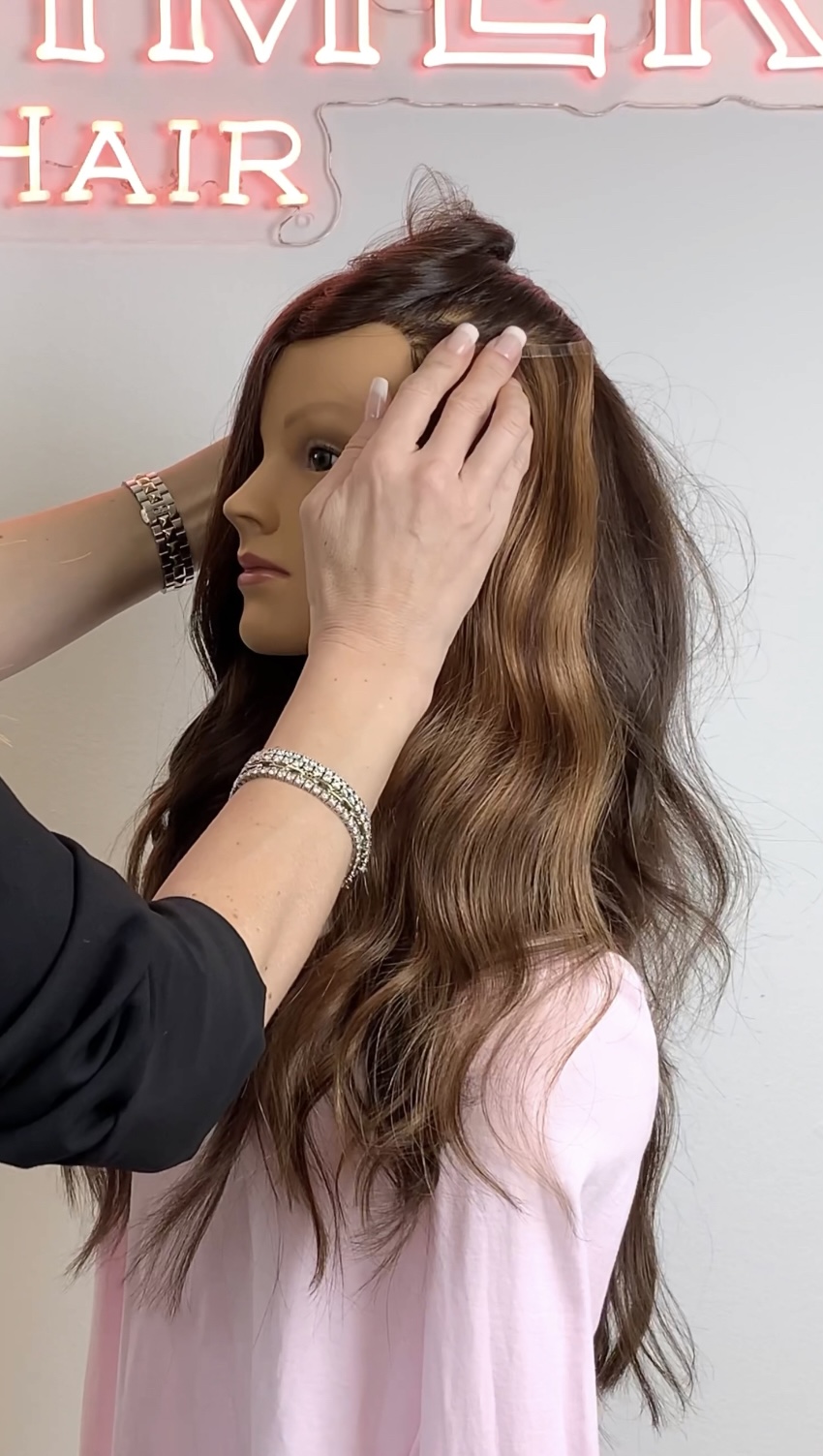 Go ahead and repeat the same process to the other side of your head so you have four of the Seamless Fill-in Tracks clipped in total. Finger comb or brush through to blend the extensions with your natural hair. And there you have it, we've got some beautiful, commitment-free, do-it-yourself highlights!