The holidays are officially here and we couldn't be more thrilled! Our hearts always skip a beat once it gets to this time of year with all the cozy feels. A hot cup of coffee and maybe one or two many holiday treats and we are happy girls -- and of course gorgeous hair is such a plus.
In celebration of our favorite season, we've rounded up our favorite holiday hairstyles of 2021 for each and every special or casual event happening this season. Whether you are in need of finding an elegant holiday hairstyle, a simple classic, or a more relaxed holiday style, there will be something here for you! The best part? Each and every one of these timeless hairstyles can all be recreated (and perfected) with our luxury clip in hair extensions, We hope this will also inspire and encourage you to treat yourself and take just a few extra minutes to love on yourself and have you, and your gorgeous hair, feel the best this holiday season.
Big Voluminous Curls
Image from @chrisappleton1.
One of our favorite holiday classics! You really can't go wrong with this hairstyle, it is gorgeous on anyone and everyone (Not just JLO, babe)! We always feel so feminine with big bouncy curls and love how much volume and length we can achieve with our high quality luxury clip in extensions.
All you'll need for this style is a set of amazing clip in extensions, your favorite curling iron, and some clips to help set those glamorous curls. This incredible hairstyle can be recreated with our version of a halo extension -- our Volumizer One Piece Extension! Watch our Cashmere Hair Babe, Haley, recreate this EXACT style with our One Piece Extension here.
SLEEK HALF-UP STYLE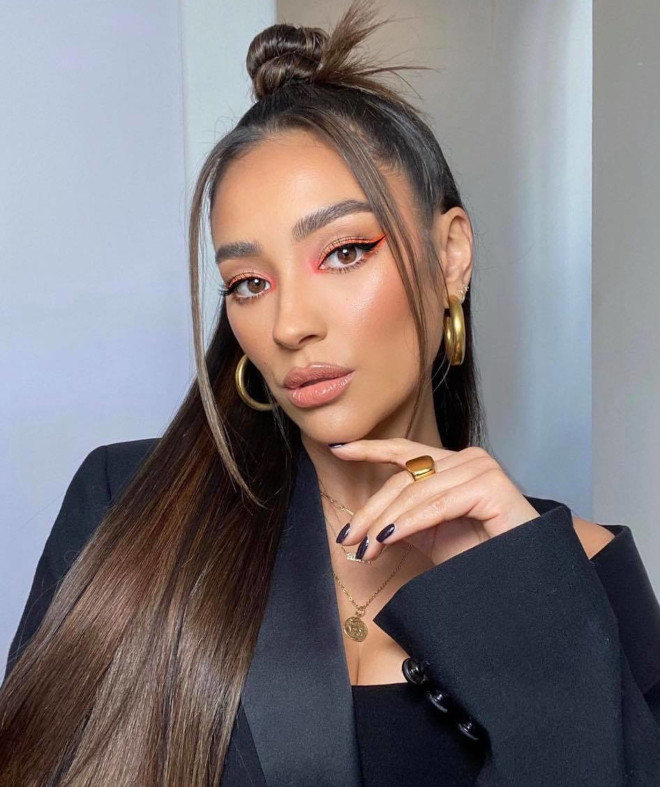 Image from @shaymitchell.
Alright ladies, this show stopping beauty is just breathtaking! A super sleek and incredibly chic half-up top knot hairstyle; trust us when we say this glam hairstyle is sure to turn a few heads on your next holiday party! Something we love about this hairstyle is that it helps keeps your hair out of your face which is especially nice preparing holiday treats or dressing up for the holidays. Pair this style with a top or dress that has a more dramatic neckline, some bold statement earrings and I'd bet you'd feel like royalty! For this style we would recommend our s eamless clip in hair extensions to achieve this long and silky hair style. Oh -- & why not add some Cashmere Hair Extension Shine Spray for some extra boost of shine & glam?
VOLUMINOUS PONYTAIL
Image from Pinterest.
Next up, we have a tousled high ponytail! This style is GORGEOUS! Not only is this style beginner friendly, it can be an even simpler process to recreate with our clip in ponytail extension. Once your ponytail hair extension is clipped in, it's glam time! This style is so fun to spice up your every day ponytail and really give your hair something special and eye catching for the holiday festivities to come!
HOLIDAY CURLS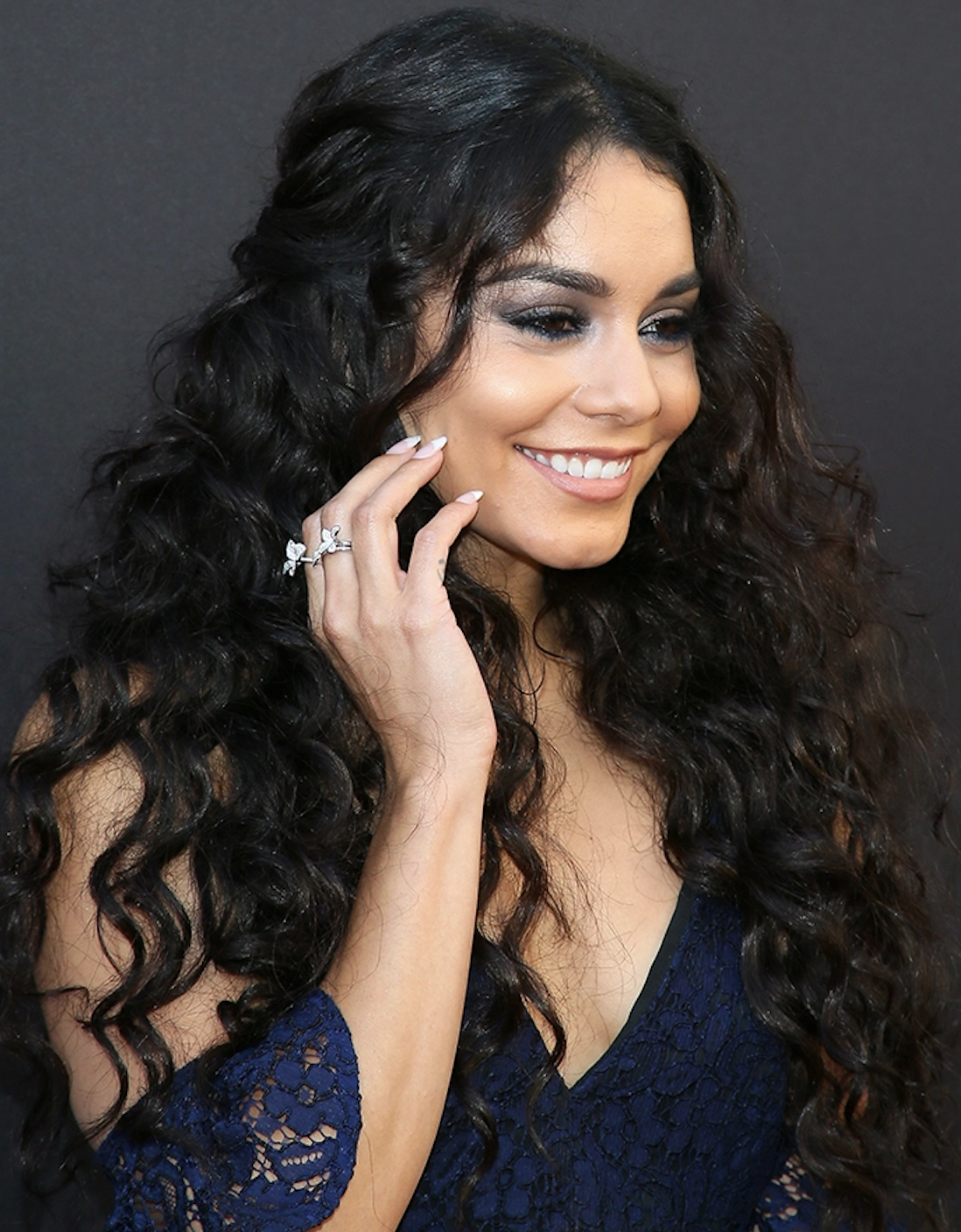 Image from Pinterest.
Next up on the holiday hairstyles round up this ultra curly hollywood inspired hairstyle! Get your curling wand plugged in -- you're going to need it for this one! This festive style will have you feeling the holiday cheer! There is no better time to take your hair game to the next level than the holiday season. For this cute and curly style, we would recommend rocking our classic clip in hair extensions which add the maximum amount of volume and length on minimal clips!
Well ladies, that wraps up our holiday hairstyle roundup for 2021! Let us know which style you'll be trying out and be sure to tag @cashmere_hair on Instagram so we can see and repost!