How To Sleep Comfortably With Extensions
Are you considering getting extensions but have so many questions on how they will effect the health of your hair? One of the questions you may be asking yourself is "is it bad to sleep with clip in extensions in"? or "how can I sleep comfortably in my extensions"? We are going to be breaking down the do's & don'ts when it comes to taking care of your clip in extensions -- and discussing the differences in sleeping in clip-in extensions versus hand tied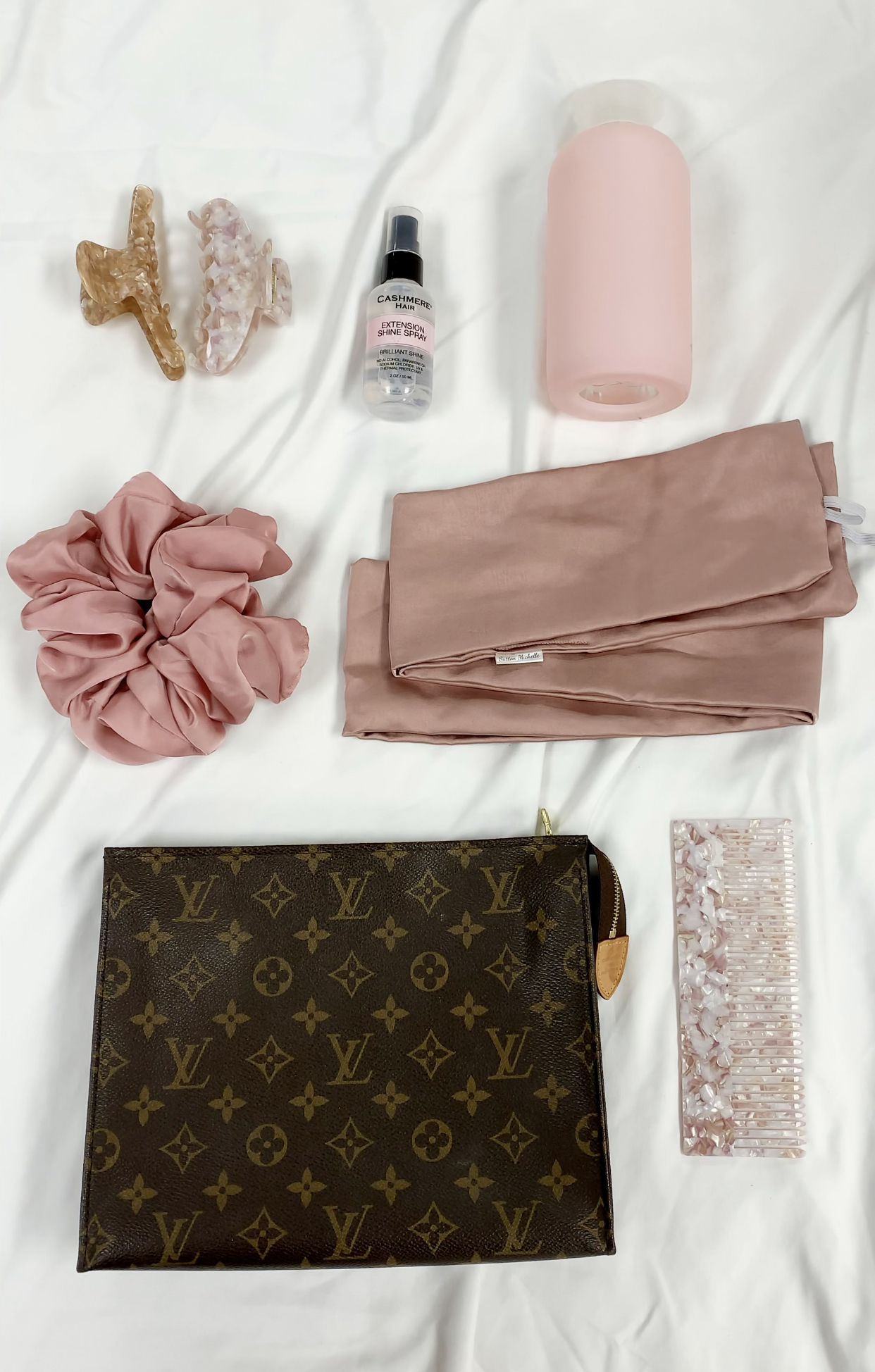 Can You Sleep In Hair Extensions?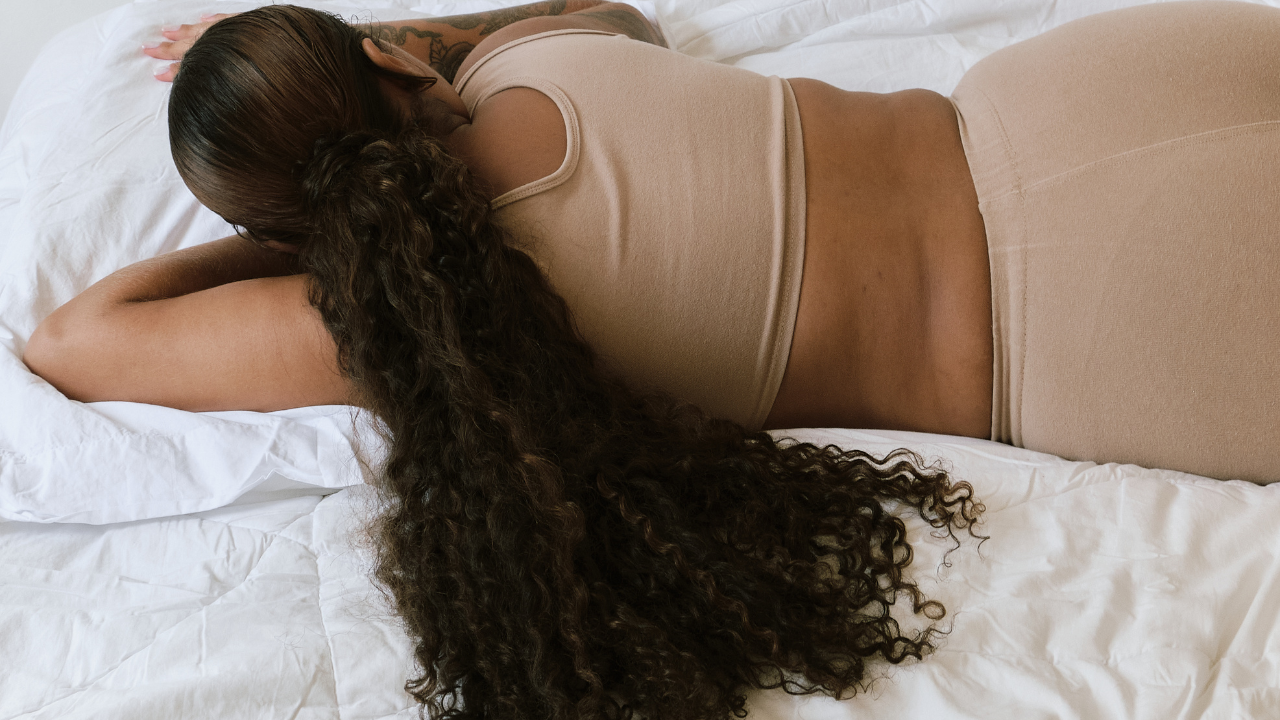 Although you may be tempted to wear your clip in extensions to bed so you can say #iwokeuplikethis, it is actually best not to do so. Taking care of your extensions is so important -- especially when it comes to maintaining the life and longevity of the hair. If you were the wear your clip ins to bed, there is a chance that the extensions can get tangled and too much pressure may be added onto the clips thus leading to lots of friction at your scalp which can lead to damaging your natural hair or in some cases even hair loss. Instead, we recommend taking off your hair extensions and storing them in a safe place -- or even better: kept on a hanger in our luxury hair extension storage bag. Allowing your hair extensions to stay tangle free will not only help maintain the quality of your extensions, you won't have to deal with any tangles or potential damage -- and we LOVE that.
If there comes a time where you must sleep in your clip in hair extensions, we recommend braiding your hair in a low ponytail and using a silk pillowcase to prevent your extensions from getting tangled.
Sleeping With Hand Tied vs. Clip-in Extensions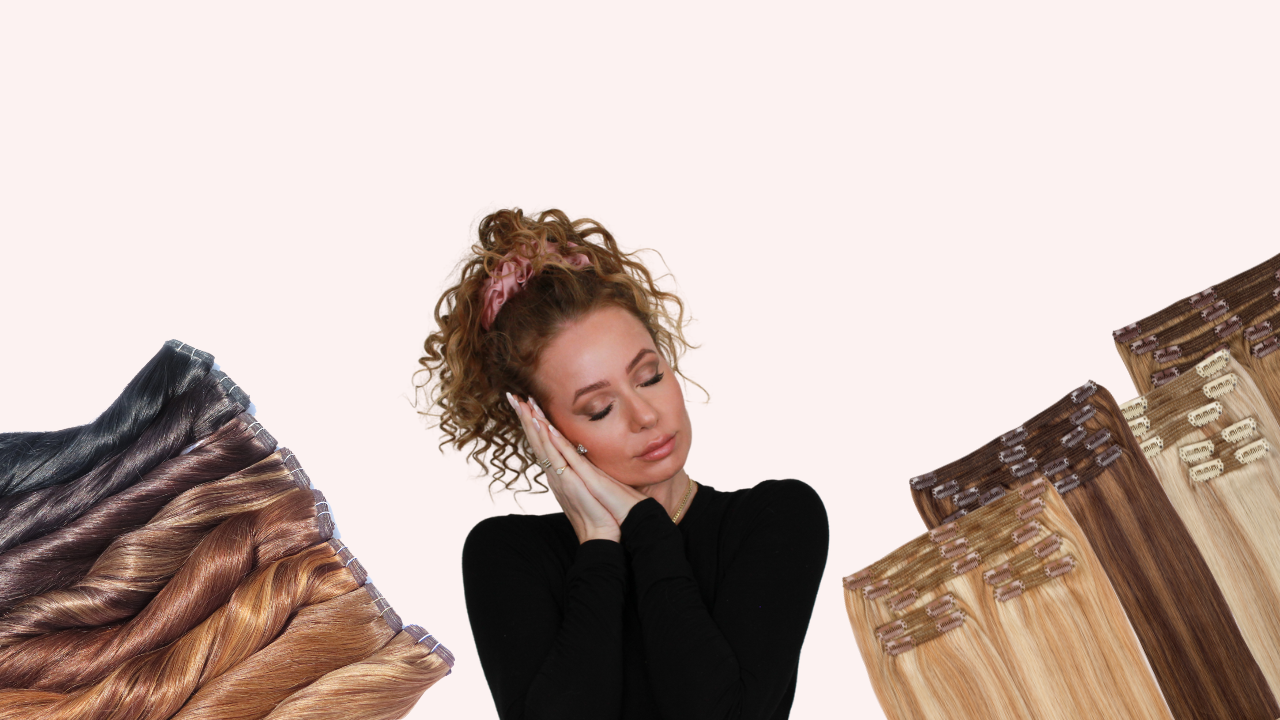 The ability to easily remove your extensions before doing things like sleeping, showering or swimming is actually one of the luxuries that comes with clip-ins. They aren't made to wear 24/7. This allows your hair, and your scalp to get a break from all of the weight of the hair extensions, hair can be very heavy. Being able to take off your extensions at any time makes them much safer to wear even on a daily basis as opposed to tape-ins or sew in extensions.
Although hand-tied extensions are a great more permanent option and has it's benefits, if your someone looking to preserve the health of your natural hair, Cashmere Hair luxury clip-in extensions are the way to go. Unfortunately, sew-ins tend to be more damaging for your hair long term. You can be limited in the things you are able to do as freely as you would be with clip-ins given the option you are able to just remove them. Not having to worry about tugging or pulling them when you brush or wash your hair, is one of the reasons why it makes clip-in hair extensions so safe.
Is It Bad To Wear Clip-in Extensions Everyday?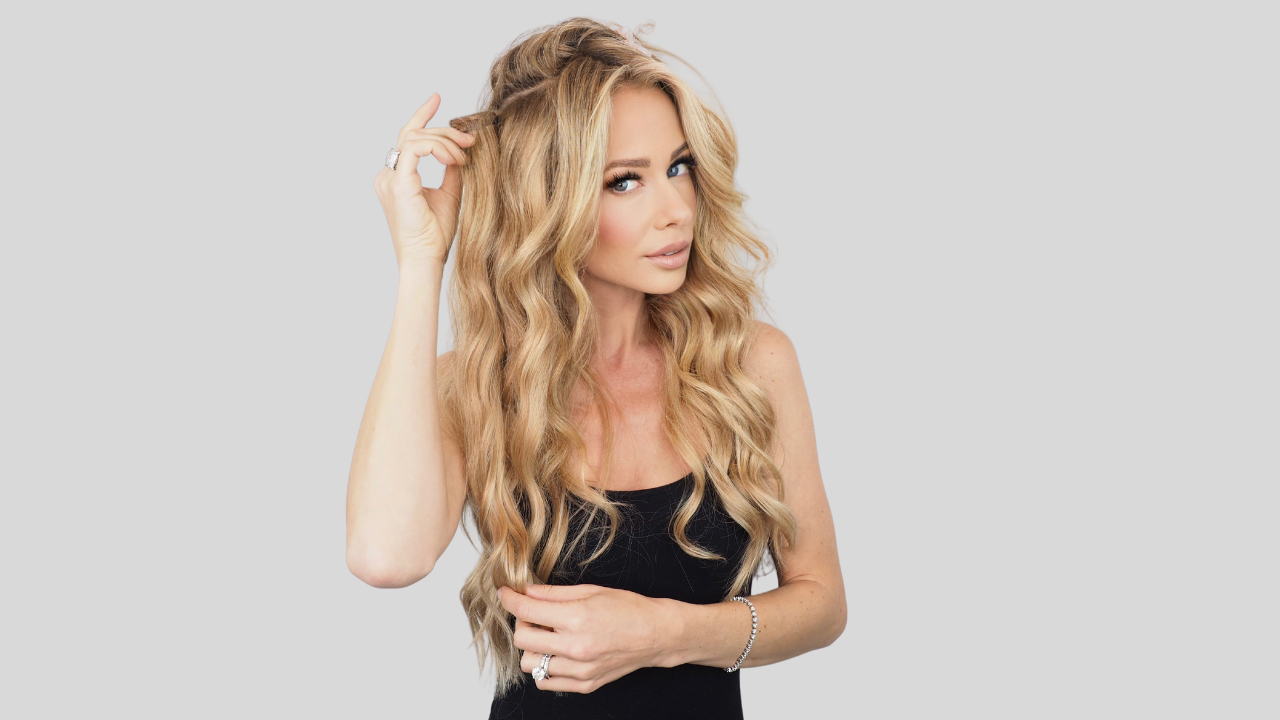 Here at Cashmere Hair, we are so proud to say that we carry the highest quality 100% Premium Remy Clip In Human Hair Extensions. Our luxurious clip in extension are not only made from the highest quality of hair, our extension clips are so soft and gentle on your natural hair. This is one of the many reasons why it is more than okay to wear your clip in hair extensions each and everyday. I mean -- who doesn't want to feel beautiful and glamorous on a daily basis? We know we sure do!