The spring season has officially arrived—and this means it's time to transition into our spring persona and maybe even try a new hairstyle (or two). With a new season always comes new styles -- so, what are the current hair trends of 2022? And what are the secrets to achieving these trendy hairstyles? Our experts have curated a list of this season's hottest hair trends and are giving us all their pro tips for achieving these must-have looks. Ahead, our top 5 favorite hairstyle for the spring season (and beyond).
EXPENSIVE BRUNETTE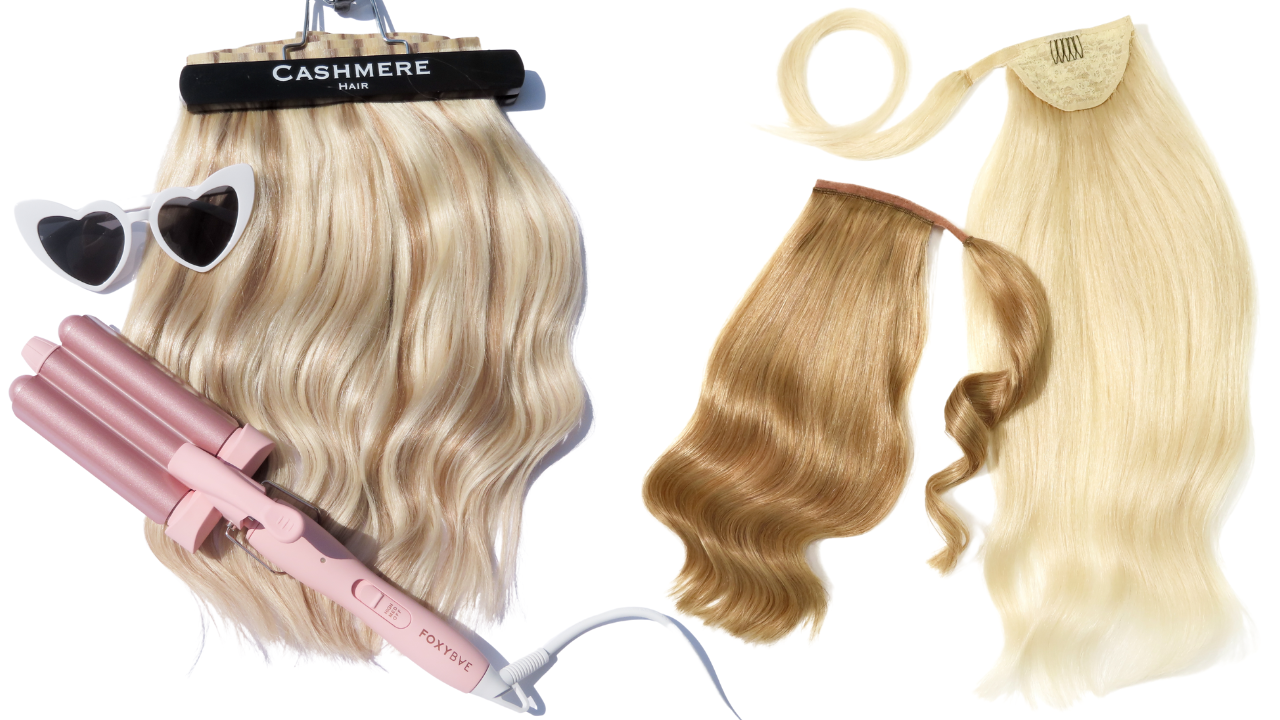 WHAT: An ultra rich brunette with a luxurious, Louis Vuitton twist. The expensive brunette trend has taken the hair world by storm and has many of us questioning: do blondes really have more fun? All jokes aside, we are obsessing over this hair color trend. So what is the expensive brunette trend all about? Think beyond your brunette expectations -- this hot hair trend is all about multi-dimensional brunette shades that are not only stunning -- but full of amazing shine.
HOW: Speaking of hair trends -- say hello to hand-tied hair extensions! Our hand-tied hair extension collection is ideal for the babe that is looking for a more committed relationship with their hair extensions! Our hand-tied extensions are a great way to add dimension to your hair color without any damage from bleach or color. PRO TIP: Mixing two (or more) colors is the perfect solution for achieving instant dimension.
HEATLESS HAIRSTYLES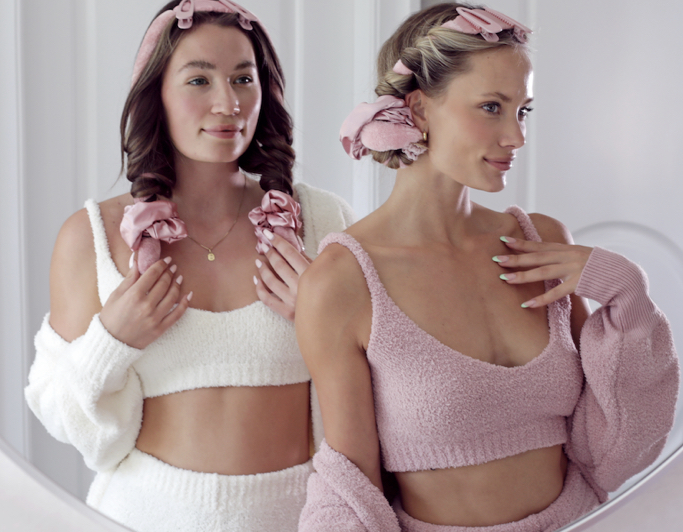 WHAT: Ditch the damage! This season is all about cutting your split ends (reminder: call your stylist) and putting the health of you (and your hair) first. One of our favorite ways to beat the heat is with a heatless hair roller. Heatless hair rollers can give you the appearance of salon fresh blowout without using any hot tools. Want to know the best part? You can (and should) wear a heatless hair roller while sleep. Say good morning to gorgeous hair! This is truly what hair dreams are made of.
HOW: Purchase our go-to heatless hair roller. Get your beauty sleep. Wake up and be ready to go in under a couple minutes!
POLISHED PONYTAILSPo
WHAT: Ponytails always have, and forever will be, a trend -- but recently the sleek and polished ponytail hairstyles have been on our beauty radar.
HOW: When it comes to creating a polished ponytail, frizz and flyaway prevention is key. The biggest game changer to creating sleek hairstyles is the products and the tools you use. Our go-to Cashmere Hair Brush will work hand-in-hand with your hair (and hair extensions) to tame frizz, prevent flyaways, and boost shine. All while helping you achieve those trendy pinterest hairstyles that we all can't help but pin.
LIVED-IN BUN STYLES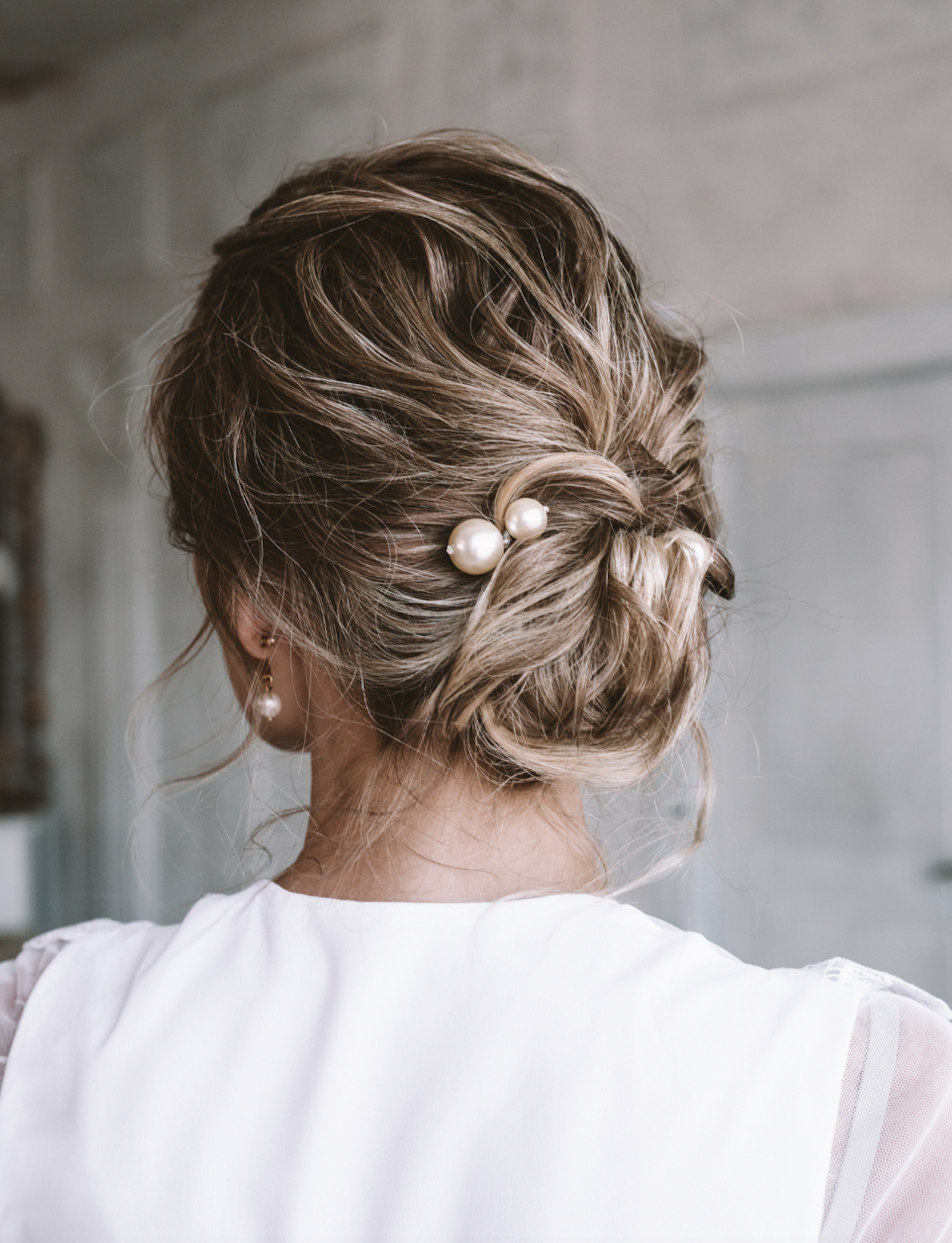 WHAT: Life is more fun with a (trendy) bun. Just like the ponytail, the bun will always be in style -- although there have been certain styles that have been currently surfacing on social media. Lived-in buns are all about that effortless look -- think the "no makeup, makeup look" but for hair.
HOW: Clip in hair extensions will take your bun game to the next level! This trend is all about easy, instant glam -- just like our luxury hair extensions. Clip in extensions will add that extra boost of thickness and volume that you are looking for to boost your bun and perfect your new spring style.
ULTRA-LONG LOCKS
WHAT: We're talking mermaid hair babes. The ultra-long locks are back in style and we aren't complaining whatsoever.
HOW: Whether you were lucky enough to be born with naturally long hair or are looking to add extra length to your locks, clip in hair extensions give you the luxury of instantly achieving luscious length and gorgeous volume. Trust us when we say your hair will thank you later.