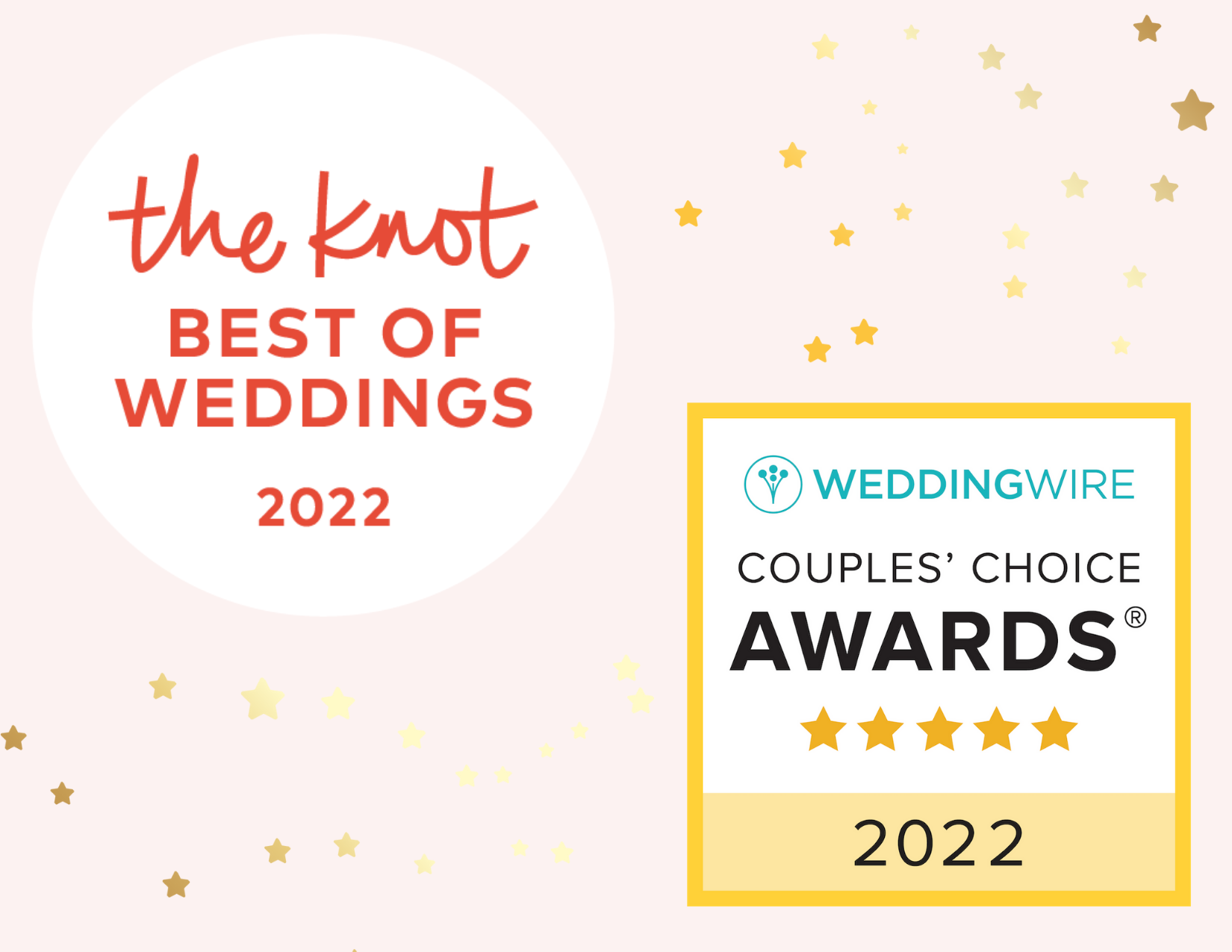 We did it babes! We are so excited to announce that we won The Knot & Wedding Wire Awards for 2022! This award means a lot to us because we have consistently been awarded and it is a beautiful reminder of how amazing our clip in extensions have made so many brides feel nothing short of fabulous on their special day.
Ever since our company was founded, it has been our highest priority to provide you with the best possible clip in hair extensions on the market. We want each of our brides to feel special on their wedding day and know that they look their absolute best!
In this post, we will be sharing some of our favorite bridal hairstyles featuring our luxury clip in hair extensions — and giving you the lowdown on why every bride should wear clip in extensions on their wedding day.
WHY SHOULD BRIDES WEAR CLIP IN HAIR EXTENSIONS?
Let's keep it real — most of those stunning bridal hairstyles you are saving to your Pinterest board for hair inspiration actually feature clip in extensions. Clip in extensions are a popular choice for brides because they can achieve a thicker, fuller hairstyle that they see on Pinterest without damaging their hair.
The bride's hair is a key part of their wedding day look. Clip in extensions are a great way to achieve the hairstyle they want without having to worry if their natural hair is long or thick enough for their desired style.
A bride's hair is one of the most important parts of her wedding day look. She will want to look her best and feel confident with her appearance. There are many ways that a bride can style her hair on her wedding day, but clip in extensions may be the easiest way to go.
Clip in extensions are also a great option for brides who want to wear their hair down and natural looking. They are also perfect for those who have thinning or fine hair that needs some extra volume, thickness, or length added to it before they walk down the aisle!