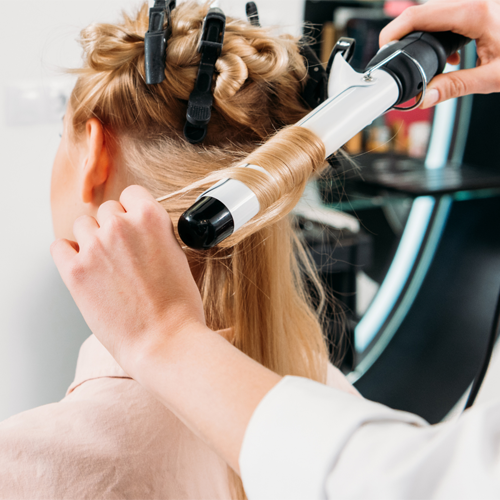 So you are head-over-heels in love with your hair extensions, but you're not so sure how to style your extensions to create the picture perfect beach wave hairstyle we all long for and lust over. The good news is: hair extensions can be easily styled to fulfill all your hair's desires. All you will need is your "heat protected" Cashmere Hair clip in extensions, our favorite curling wand, and a camera to take a fab selfie of yourself in your new look!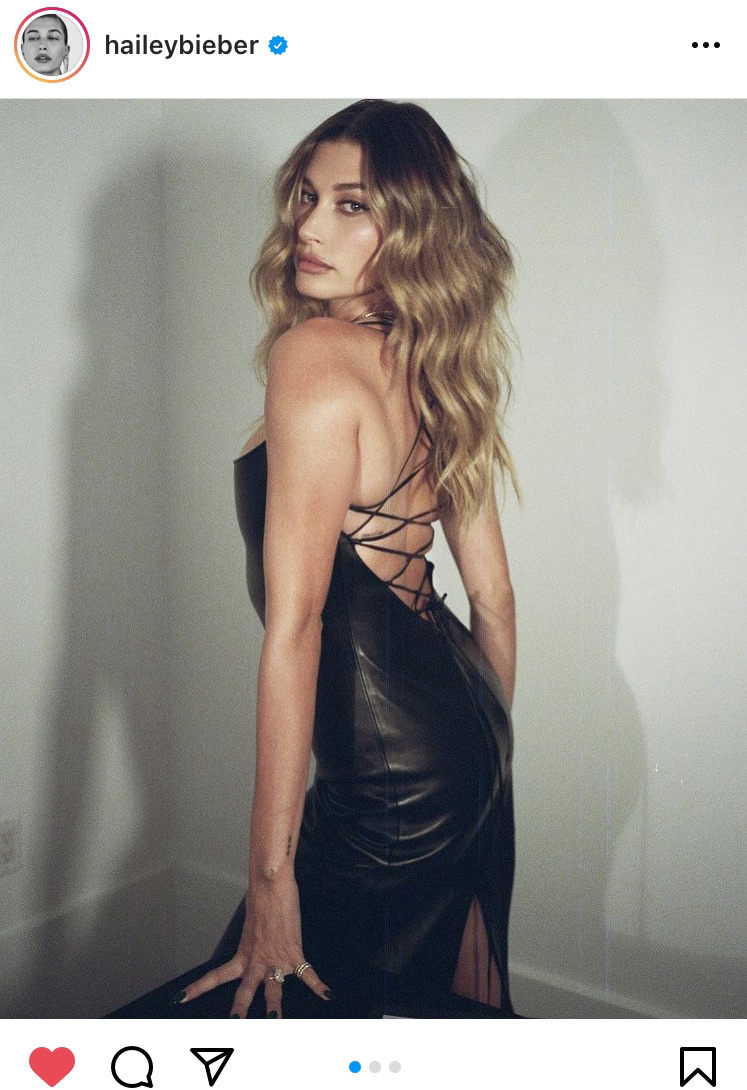 HOW DO YOU GET BEACH WAVES WITH HAIR EXTENSIONS?
Well hello celebrity hair inspo! If you've been longing to ride the wave and create soft, tousled beach waves -- you're going to want to keep reading. When it comes to creating beach waves with clip in extensions, a curling wand and a reliable heat protectant are your best friends. Finding a high quality hoot tool and heat protectant that you love is essential in maintaining the life of your luxury hair extensions. The purpose of using a heat protectant is to create a barrier between your hair and hoot tool to minimize any dryness or damage. It is very important to make sure that your hair extensions, and natural hair, have absorbed the heat protectant and are both completely dry before applying any heat. Once your hair is properly protected, it's on to the fun!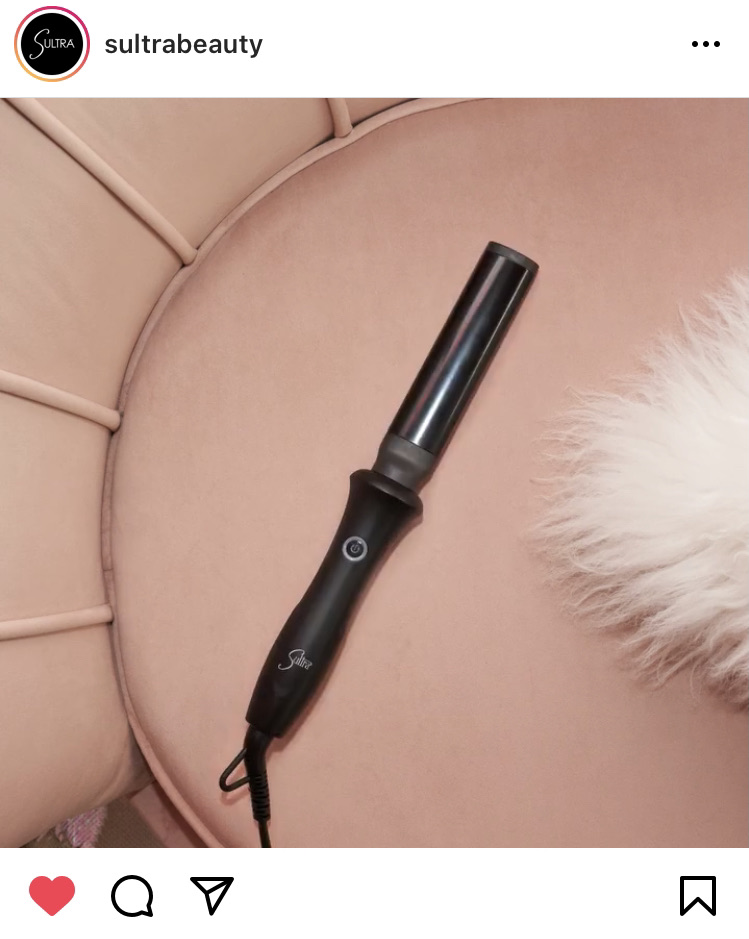 HOW SHOULD I CURL CLIP IN HAIR EXTENSIONS?
Once your luscious locks are protected, it's time to style your clip in hair extensions. Our hands-down favorite curling wand can be found here. Let me tell you a secret: the Sultra Beauty team really out did themselves with this one. The 1.5-inch Clipless Curling Rod is an iconic member of the Sultra Beauty Bombshell Collection. Not only is this awesome iron a crowd favorite, it is an Allure Best of Beauty winner. You know what they say: go big or go home. That's one of the many reasons why we love this overachiever. The 1.5-inch big barrel makes creating beach waves an absolute breeze; and not the mention, the clip-less iron is so perfect for beginners. No clip lines here, babe. One of our favorite ways to create beach waves with clip in hair extensions is by curling our hair extensions prior to clipping them in. The best way to achieve this is by putting your clip-ins on a hair extension hanger and hanging them up in a location that makes it easy for you to style them. When styling beach waves, we recommend curling your natural hair first then curling your extensions. This way you are able to see the gorgeous waves you have created and repeat the process on your clip in extensions. Using our favorite clip-less iron is easy as one, two, three. Separate a section of hair, wrap your sectioned hair around the wand, and release! TIP: If you are want to create tighter beach waves, work with smaller sections of hair.
WHAT HAIR EXTENSIONS ARE BEST FOR STYLING?
High quality hair is happy hair! Here at Cashmere Hair Extensions, we are so proud to offer the highest quality clip in extensions. Our hair extensions are ideal for all styles and all seasons. Not only is Cashmere Hair easy to style, it also has the amazing reputation for holding a hairstyle - making it so easy to get ready the next day! From luxurious seamless clip in hair extensions to our better-than-a-halo one piece extension, creating bouncy beach waves has never been easier with our iconic hair extension collection. Are you ready to feel like a total beach babe? Us too. Grab your clip-ins and curling wand: it's selfie time!