2023 Cashmere Hair Valentine's Day Gift Guide For Her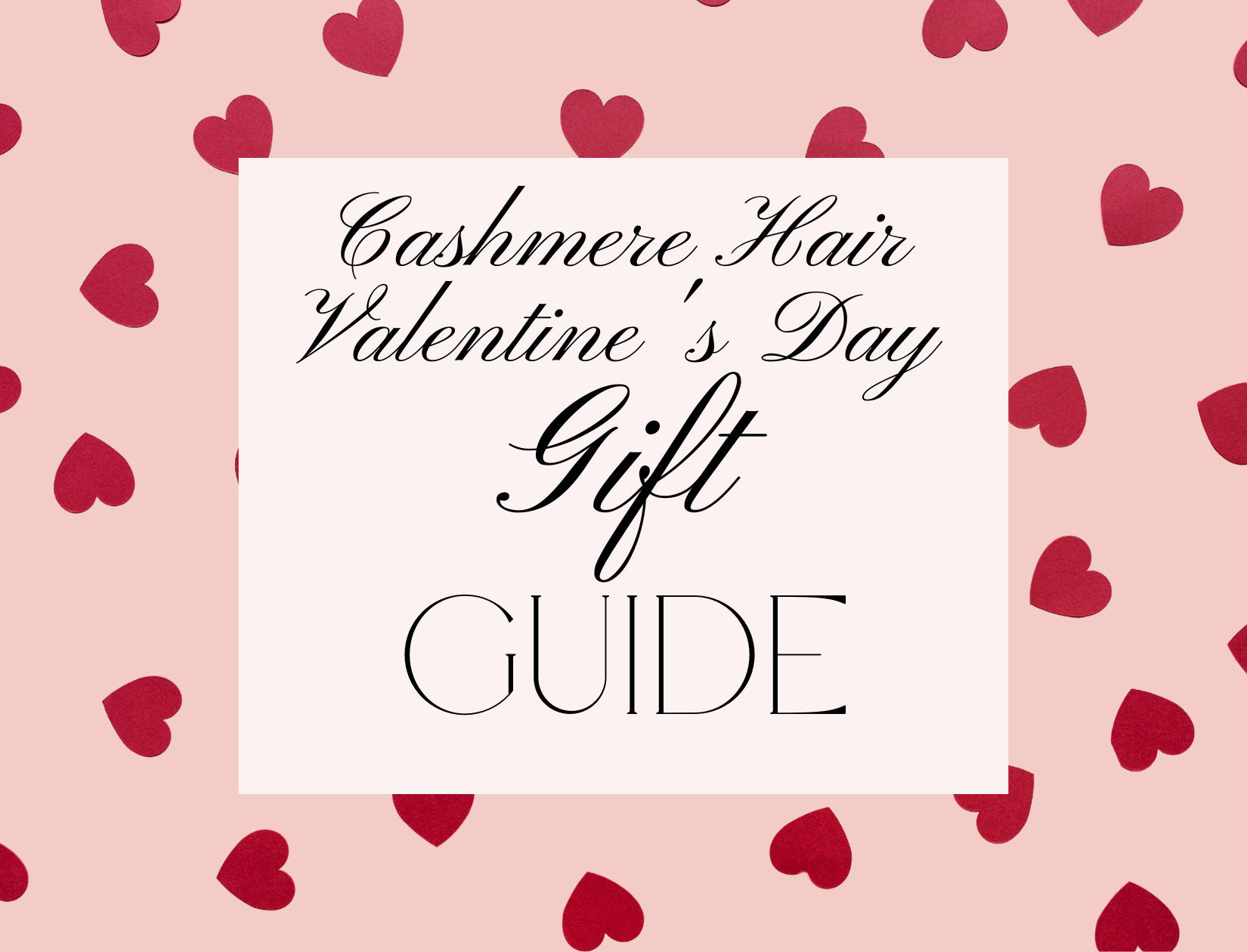 Valentine's Day is the perfect time to show your special someone how much you care. Whether you're in a new relationship, have been together for years, or want to shower your besties with love for Galentine's day, it's the perfect opportunity to express your love and appreciation. If you're looking for the perfect gift for the special woman in your life, check out this Valentine's Day gift guide for her filled with 14 of our favorite products she's guaranteed to love!
1. Utiles "The Hairtie"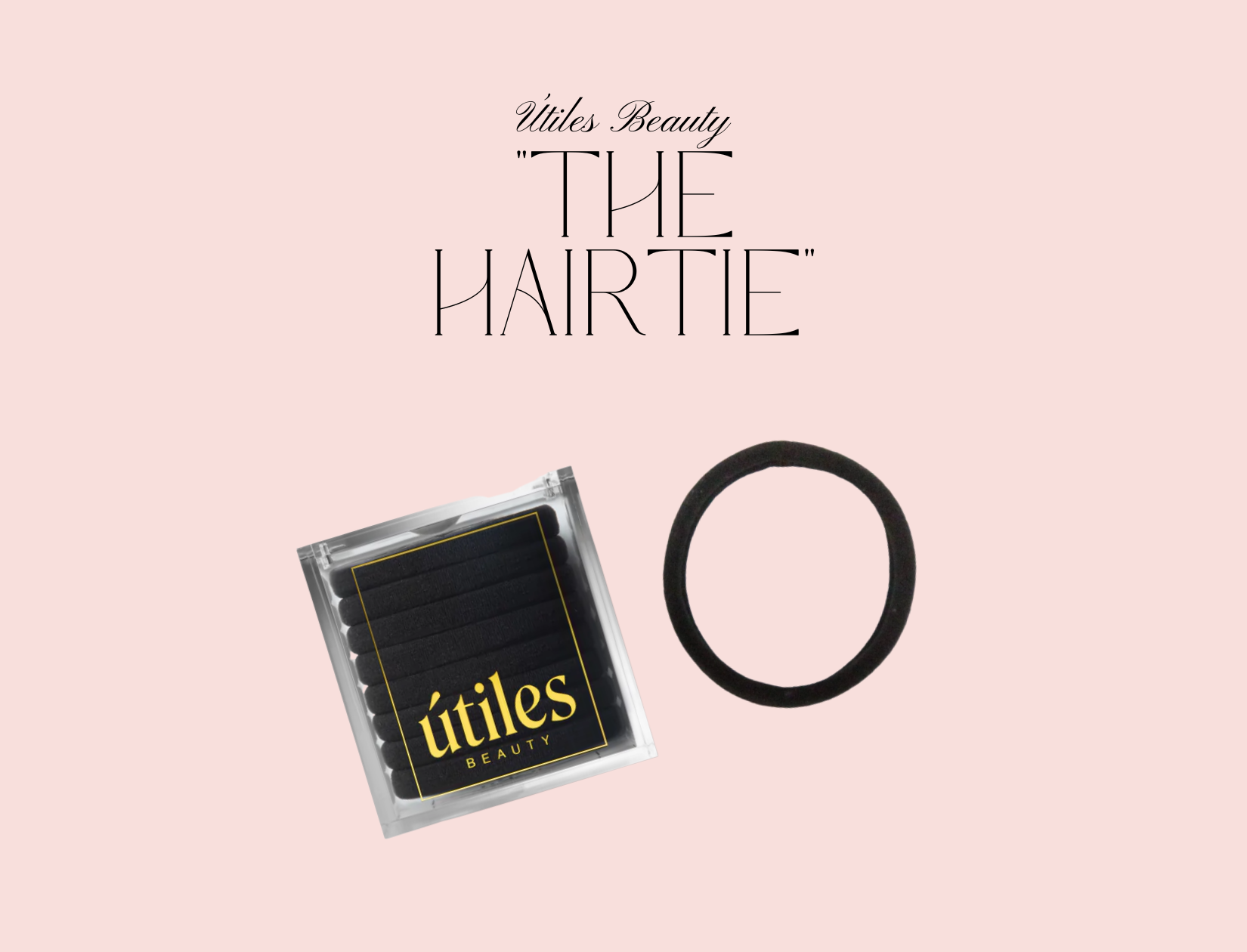 PERFECT FOR: Any babe who loves a snatched pony and trying out different hairstyles!
WHY YOU SHOULD GIFT IT: "The Hairtie" is made from a super stretchy soft nylon blend fabric unique to Útiles Beauty. This allows for the ultimate customization of your desired level of tautness, expertly designed and developed by celebrity hairstylist Alyx Liu! Alyx has used his hair tie on a number of his celebrity clients to create the perfectly snatched pony. Who doesn't want an Ariana Grande pony moment of their own?
2. Cashmere Hair Human Hair Ponytail Extension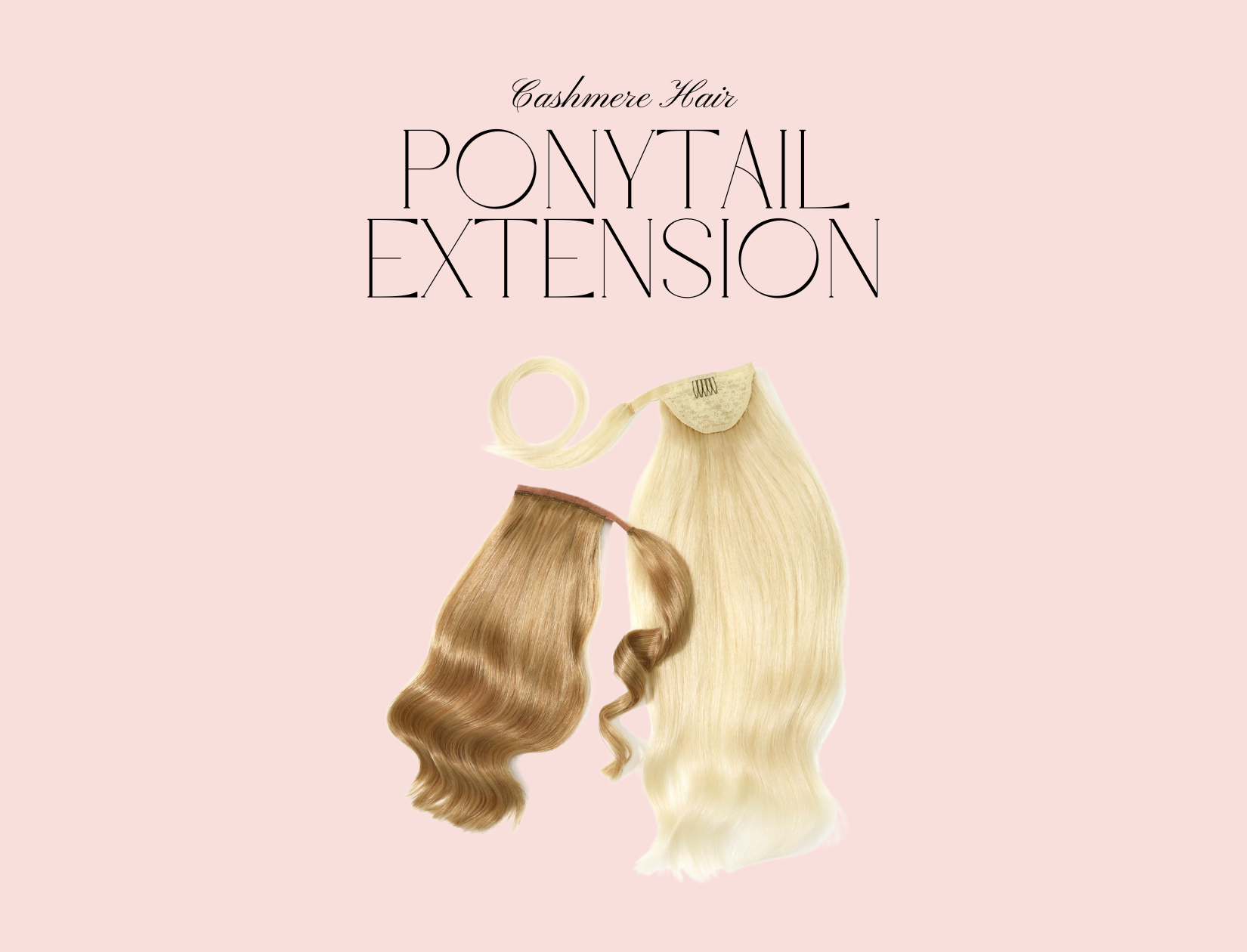 Featured Cashmere Hair: Human Hair Ponytail Extensions in the shades 16" Strawberry Blonde and 20" Lightest Blonde
PERFECT FOR: The ponytail lover in your life
WHY YOU SHOULD GIFT IT: Speaking of the perfect pony ;)... It's safe to say that we all know someone in our life who loves to rock a ponytail and the sleek pony is all the rage these days. Our clip in Wrap Ponytail Extension elevates a natural ponytail and instantly adds fabulous length and fullness! Our ponytail clip in extension is perfect for those with short or long hair - making this an incredible and versatile gift for the holiday.
3. Robert Ramos Styling Products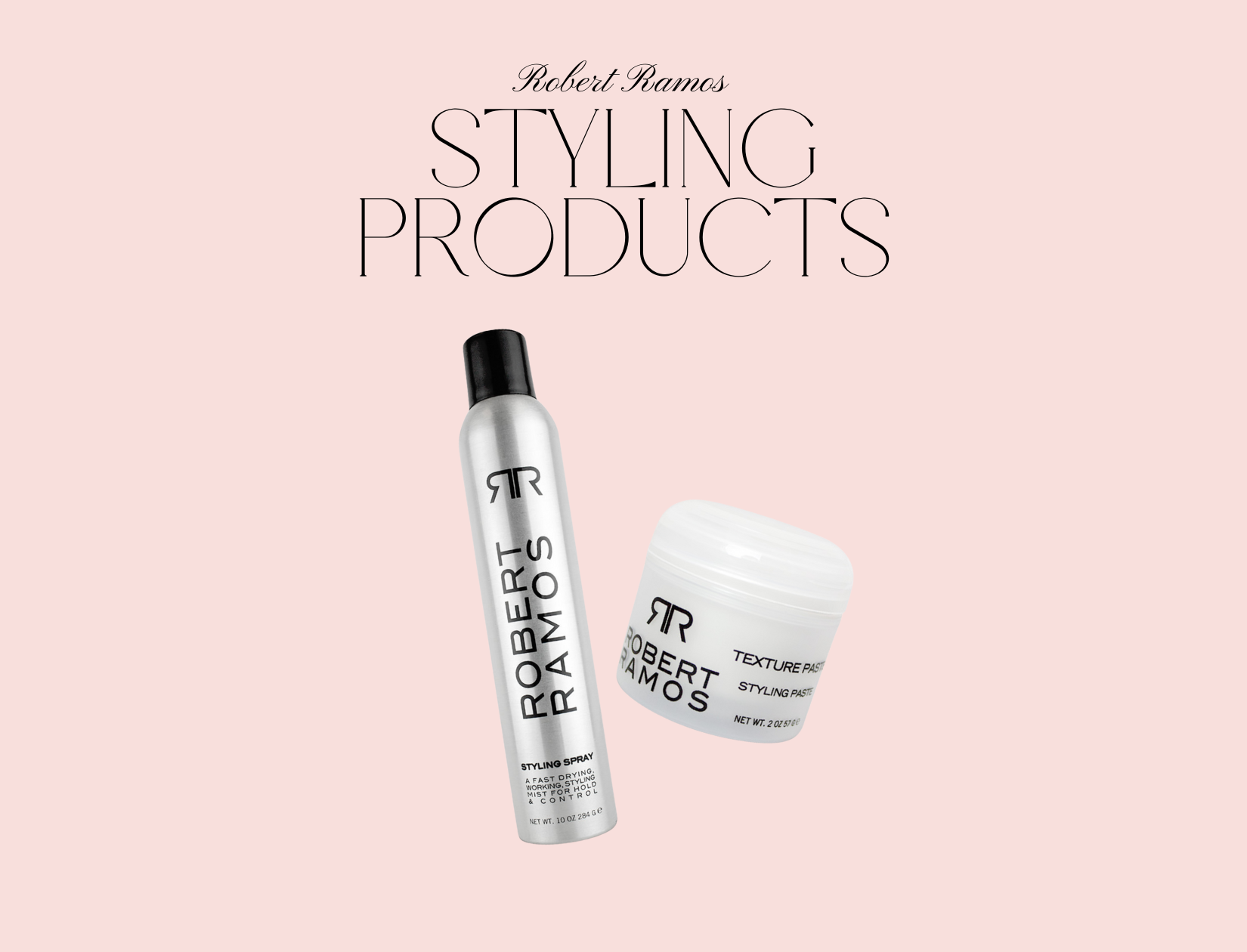 PERFECT FOR: Your conscious haircare bestie!
WHY YOU SHOULD GIFT IT: In 2009, Robert created a modern, chic, and easy-to-use hair care line. He created a product that could help clients recreate looks from photo shoots as well as in the salon. The Lite Styling Spray and the Texture Paste are some of the best styling products in the game to achieve red-carpet-worthy hairstyles with the ultimate hold. Robert has loved using these products hand in hand with some of our Cashmere Hair Classic Clip-in Extensions for his celebrity client Kelly Clarkson!
4. Cashmere Hair Classic Clip-in Extensions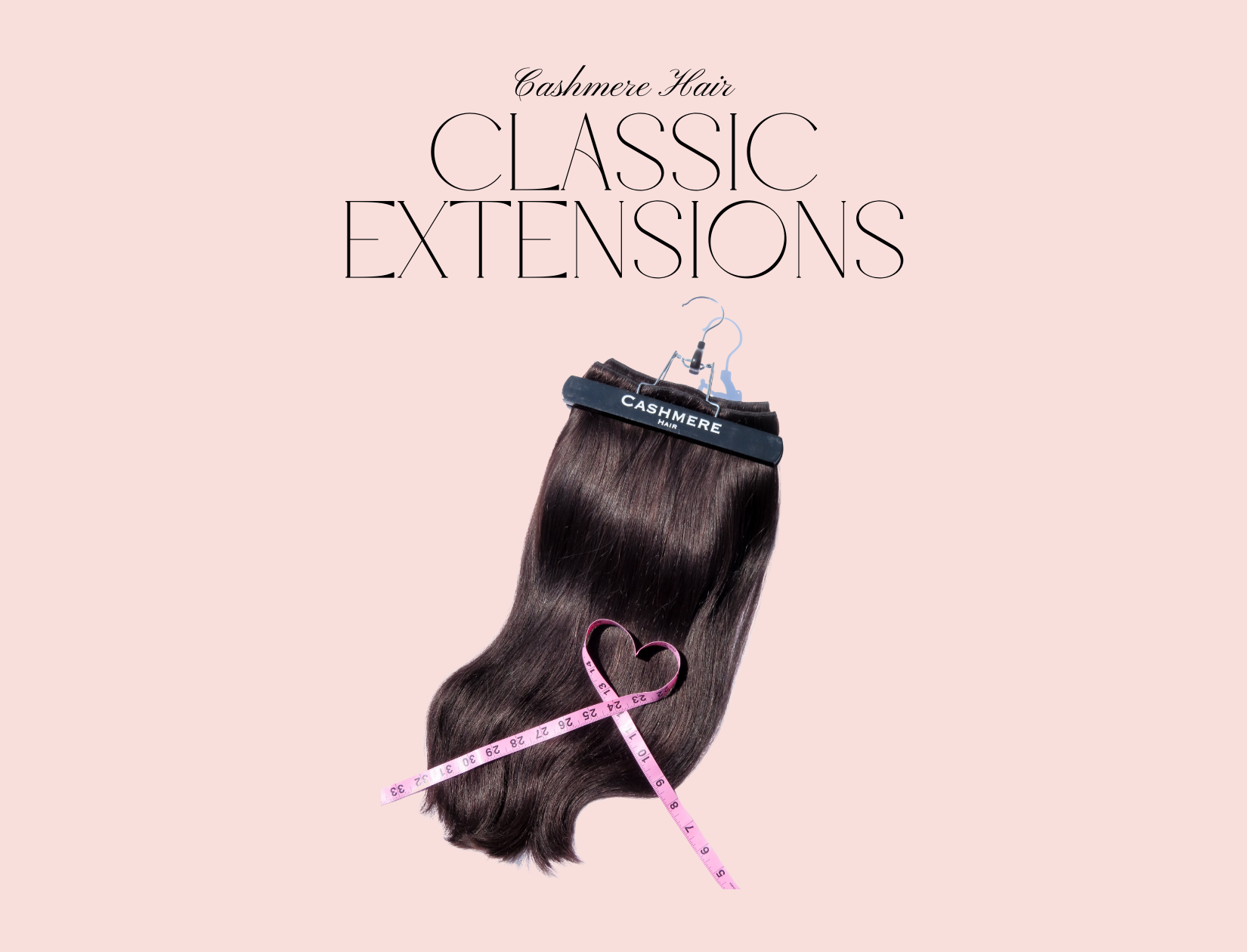 Featured Cashmere Hair: Classic Clip-ins in the shade Dark Brown
PERFECT FOR: Any babe that is in love with glamorous hair with tons of volume
WHY YOU SHOULD GIFT IT: I mean...who wouldn't want to give (and receive) the gift of luxury hair extensions? Our Classic Clip In Extensions adds gorgeous length and volume to natural hair instantly! Whether your loved one is a clip in hair extension lover (like us) or is a total beginner, our clip in extensions are simple and easy to clip in. Say hello to dreamy Disney Princess hair.
5. Color Wow Raise The Root Thicken and Lift Spray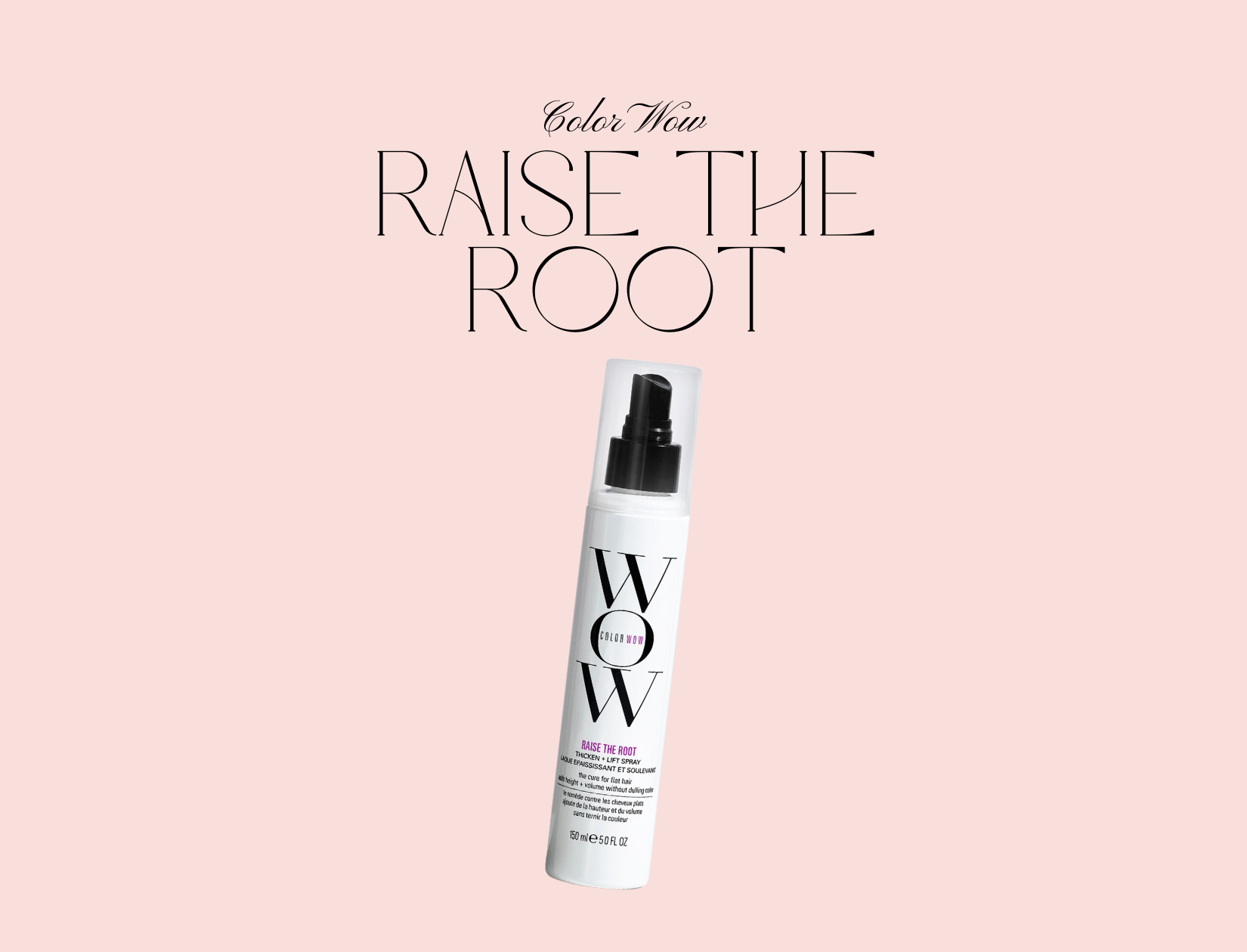 PERFECT FOR: The va-va-VOOM volume lover!
WHY YOU SHOULD GIFT IT: This Color Wow Raise the Root Thicken and Lift Spray is the ultimate key for voluminous hair at any point and time! It strategically delivers a major root lift without feeling stiff or sticky and contains proprietary elastomers that form a "spring" at the roots. You can use it on wet or dry hair as it never leaves a sticky or stiff residue for bouncy, natural styles!
6. Cashmere Hair Seamless Clip-in Extensions
Featured Cashmere Hair: Seamless Clip-in Extensions in the shade Sunset Blonde
PERFECT FOR: For babes with hair on the finer side looking to add extra length and volume
WHY YOU SHOULD GIFT IT: Not all of us have naturally long and thick hair (including us). Designed for those with thin or fine hair, our Seamless Clip In Extensions are 50% thinner than our Classic Clip In Extensions and are virtually undetectable. Our luxury seamless clip in hair extensions are the solution to adding instant length and weightless volume. This special gift is as seamless as can be (pun totally intended).
7. Color Wow Dream Coat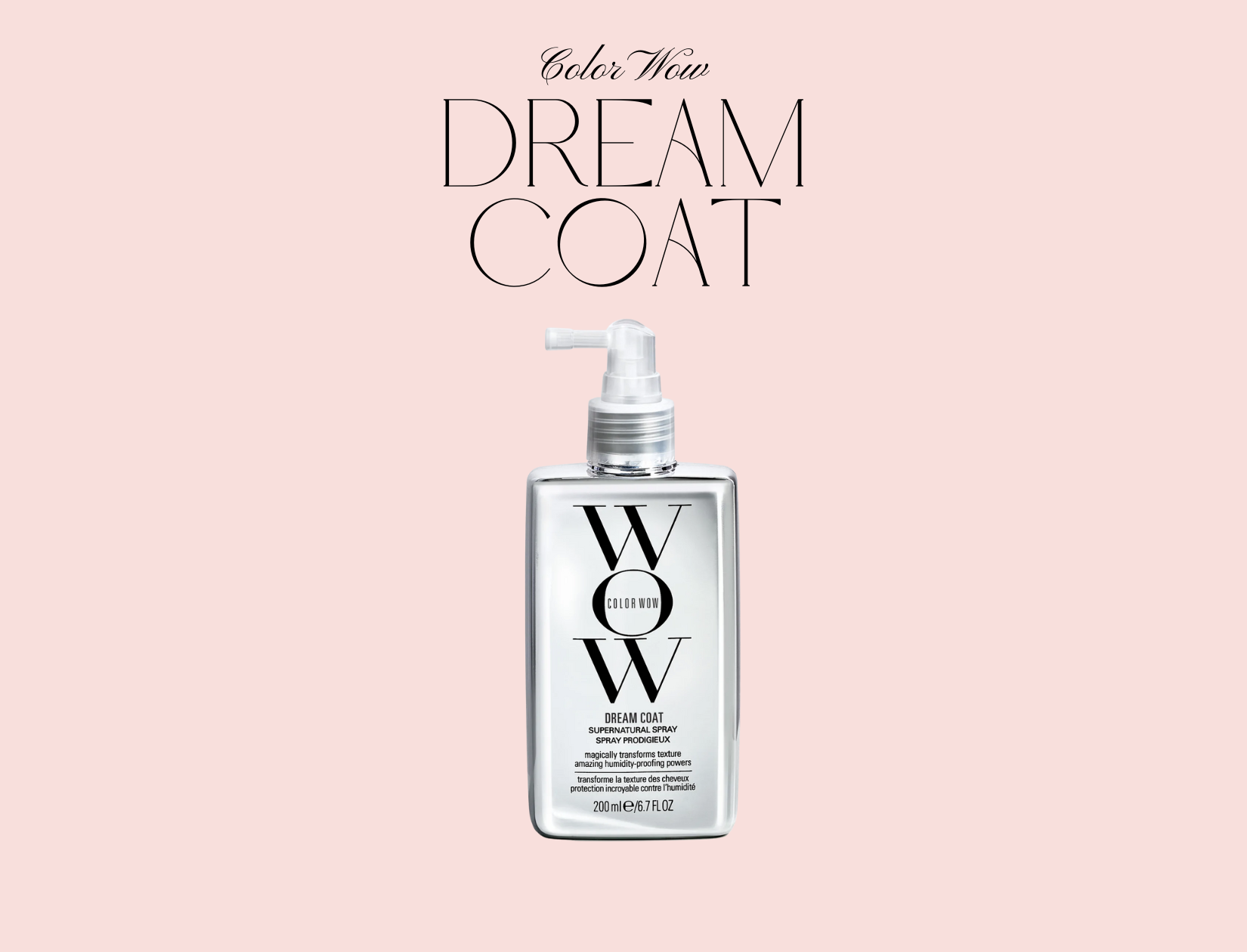 PERFECT FOR: Those who want glass-looking hair aka EVERYONE ;)
WHY YOU SHOULD GIFT IT: The Color Wow Dream Coat is an advanced anti-frizz formula that leaves hair super glossy, glassy, and ultra-smooth. It's groundbreaking humidity-blocking technology stops moisture from wrecking your style. This ultra-light spray feels like nothing is on the hair and results last through 3-4 shampoos!
8. Cashmere Hair Extensions Shine Spray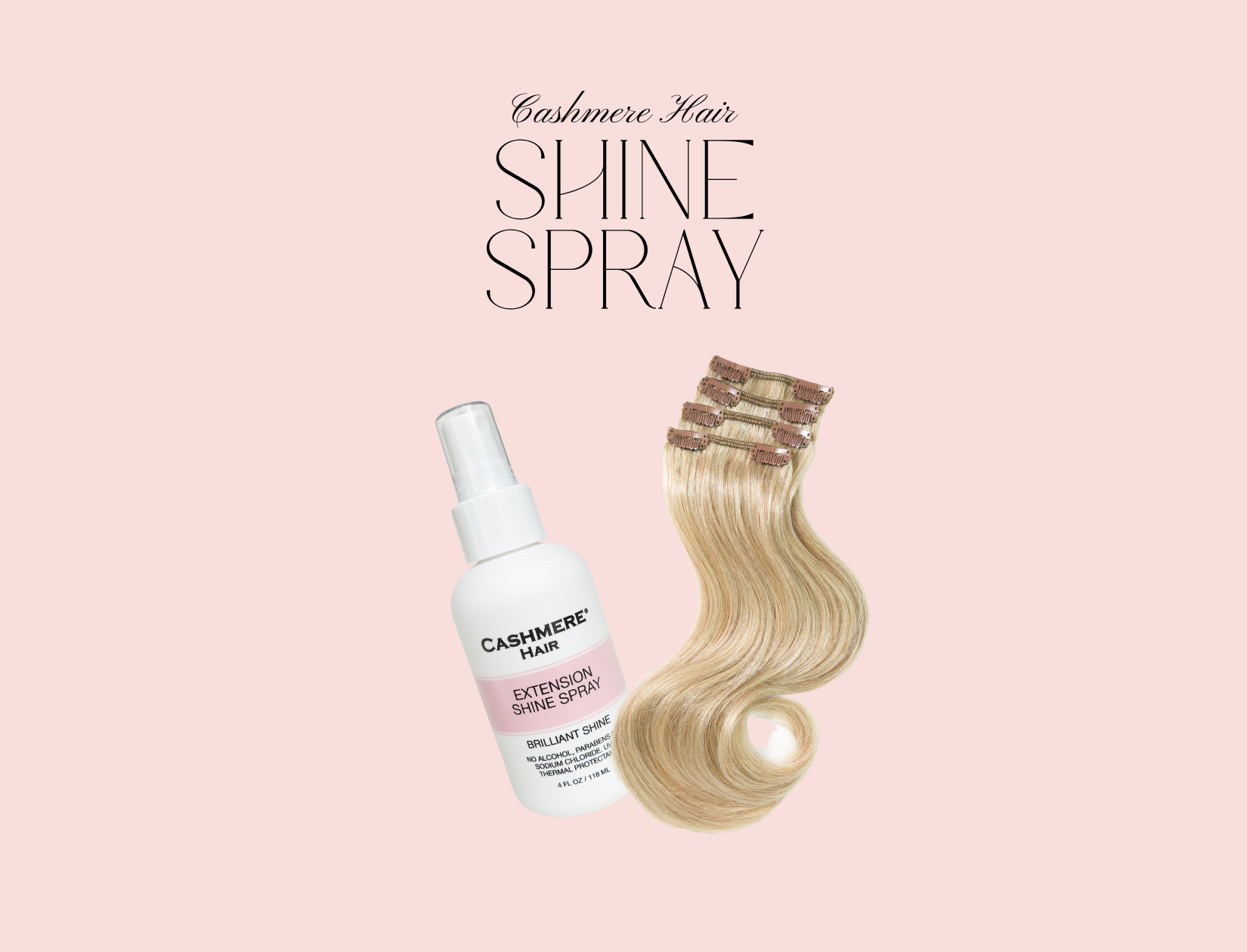 PERFECT FOR: Your loved one who wants to take amazing care of their hair extensions
WHY YOU SHOULD GIFT IT: Since we are on a roll with healthy glass-looking hair, we gotta make your extensions match! Our luxury clip in hair extensions are made from the highest quality 100% Premium Remy human hair so you will want to take care of them just as you would your natural hair. Our Extension Shine Spray helps protect those luscious locks, smooth over any damage, and prolongs the life of clip in extensions -- this sparkling shine spray is amazing to use before heat styling (make sure the hair is dry before styling!) and after heat styling for an extra boost of shine.
9. Cake Beauty The Thick Trick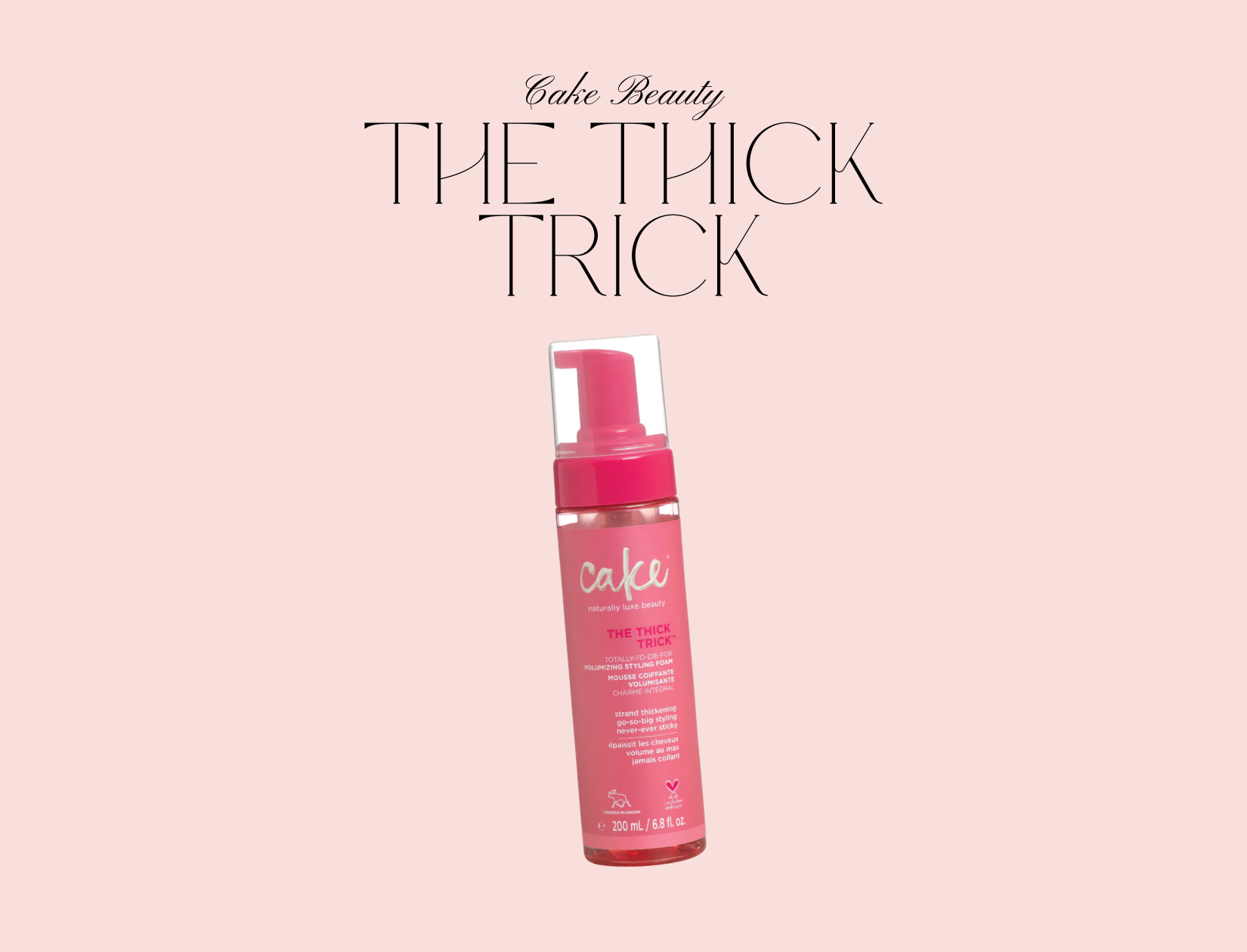 PERFECT FOR: All har types to add extra pep in those roots!
WHY YOU SHOULD GIFT IT: The Cake Beauty Thick Trick is a body-boosting styler lifts and plumps for thick + lasting volume with feather-light fullness. Infused with natural extracts and styling polymers, this airy dream foam will smooth and plump for jacked-up styles with refined shine. Never-ever sticky or stiff, this go-so-big blend transforms limp and life-less into lush and thick, without the harsh chemicals, not to mention smells like a dream!
10. Cashmere Hair Volumizer One-Piece Extension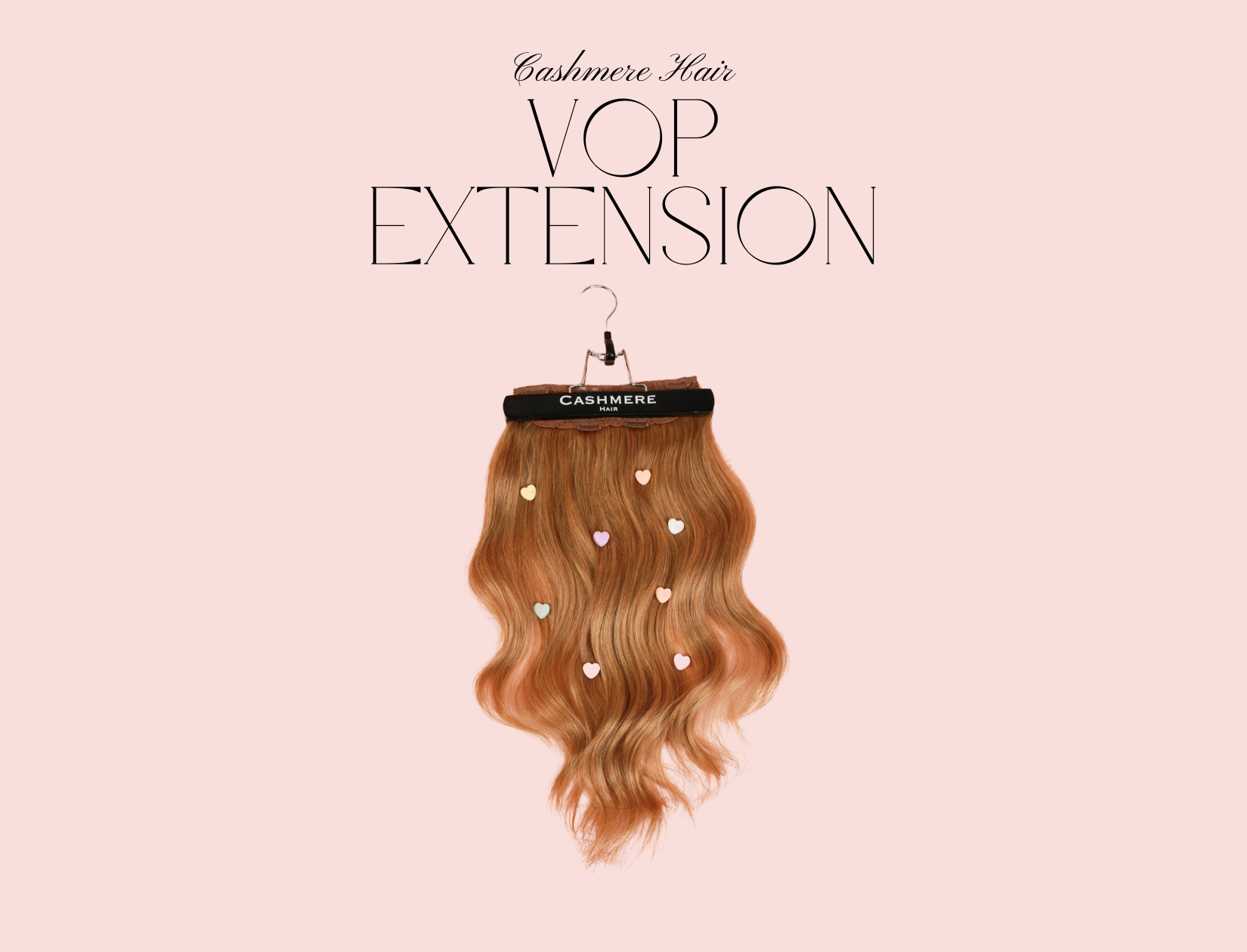 Featured Cashmere Hair: Volumizer One Piece Extension in Strawberry Blonde
PERFECT FOR: Any babe looking to add extra volume, thickness or length!
WHY YOU SHOULD GIFT IT: We have so many heart eyes for our Volumizer One Piece Extension! If you are considering gifting your loved one a halo extension, we have something that is even better than a halo extension. Our one piece extension adds instant volume and blends beautifully with the natural hair - no more obvious strings showing! That is what we like to call a win, win for the holiday.
11. Bio Ionic Nanoionic Curling Iron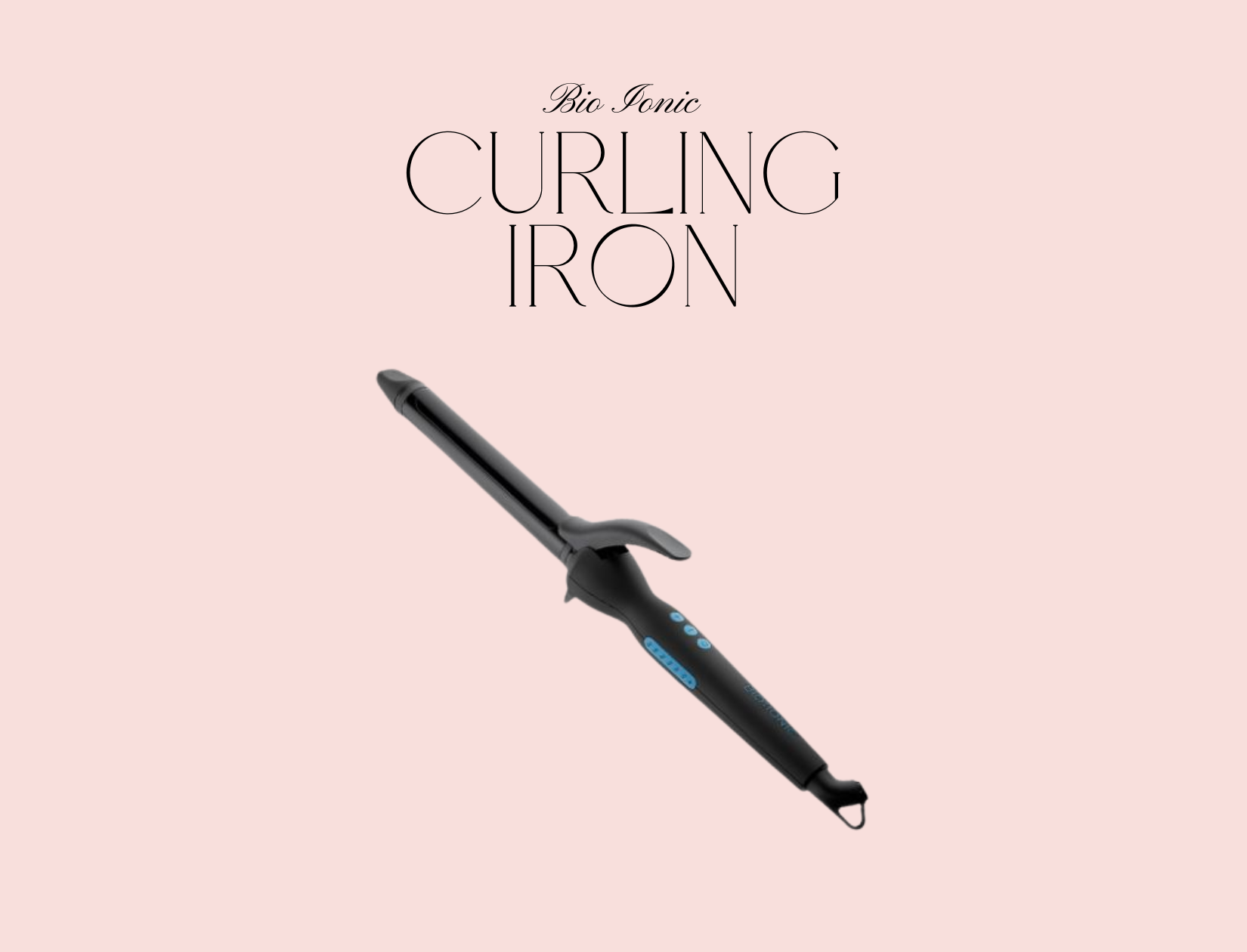 PERFECT FOR: That curly headed cutie in your life
WHY YOU SHOULD GIFT IT: The NanoIonic Curling Iron is 2" longer than an average curling iron, this award-winning tool gives you more to love! The extended length barrel quickly creates loose, modern curls and waves and makes it easier to style long hair, or style the back sections on shorter styles. The combination of Nanonioc MX and Bio Ionic Moisturizing Heat™ Technology lock in moisture, seal the cuticle, and ensure curls last long, and stay conditioned and bouncy instead of dull and limp.
12. Cashmere Hair Brush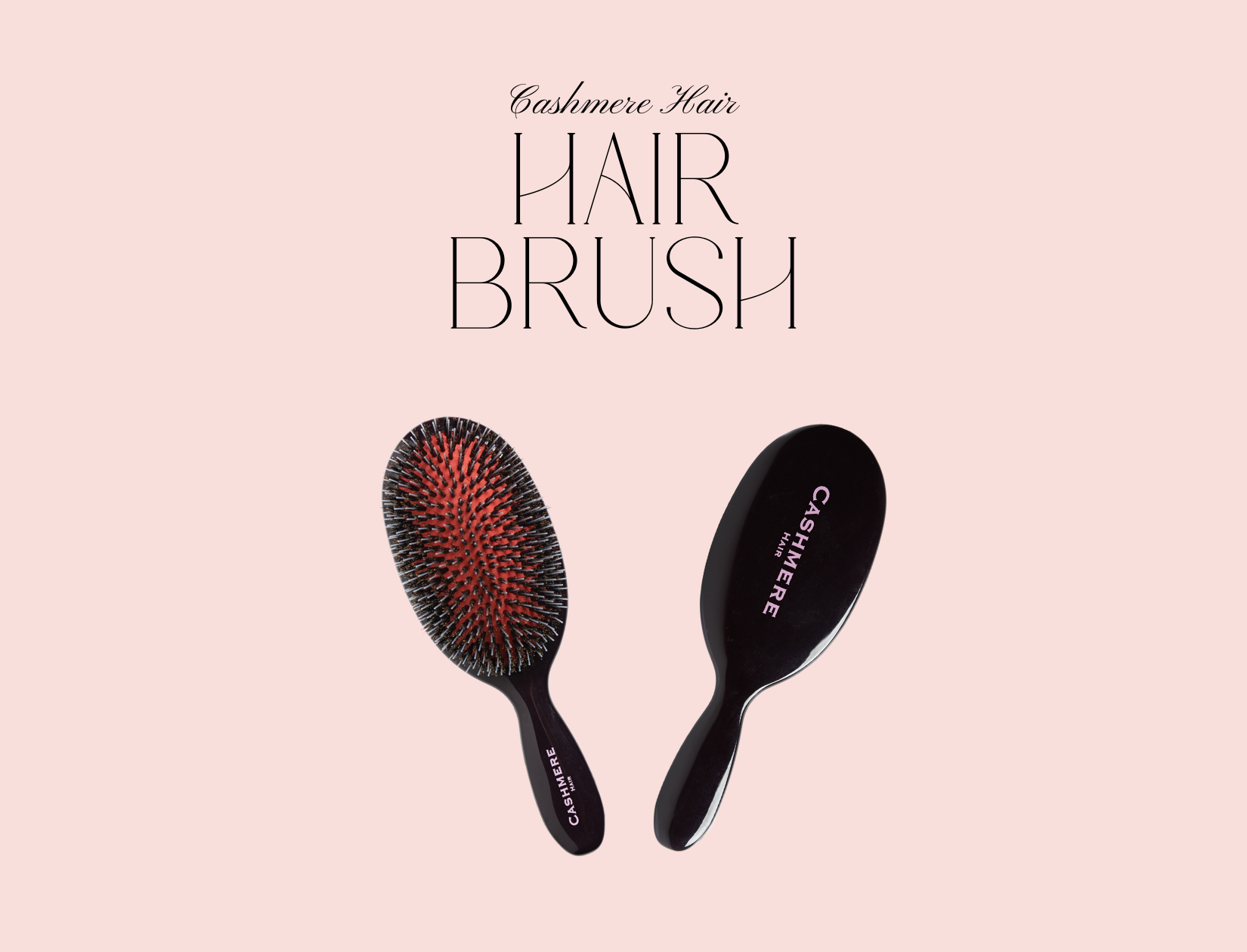 PERFECT FOR: Literally anyone and everyone!
WHY YOU SHOULD GIFT IT: Once you meet this brush, you will never look back. We highly suggest not only gifting a brush -- but treating yourself to our high performing hair brush. Designed with soft boar bristles, The Cashmere Hair Brush can be used on even the most delicate hair and minimizes breakage. This hair brush helps blend hair extensions, detangles the hair, and adds natural gorgeous shine. This brush is great to use on hair extensions and natural hair.
13. Grande Lash Serum
PERFECT FOR: The lash queen! AKA everyone ;)
WHY YOU SHOULD GIFT IT: Who doesn't want long healthy lashes?? The Grande Lash Serum is an award-winning lash enhancing serum infused with a blend of vitamins, peptides, and amino acids to promote the appearance of naturally longer, thicker looking lashes in 4-6 weeks, with full improvement in 3 months. It's a favorite for helping to enhance short, thinning, brittle lashes. It is Ophthalmologist tested and is suitable for contacts and lash extensions.
14. Cashmere Hair Storage Bag and Hanger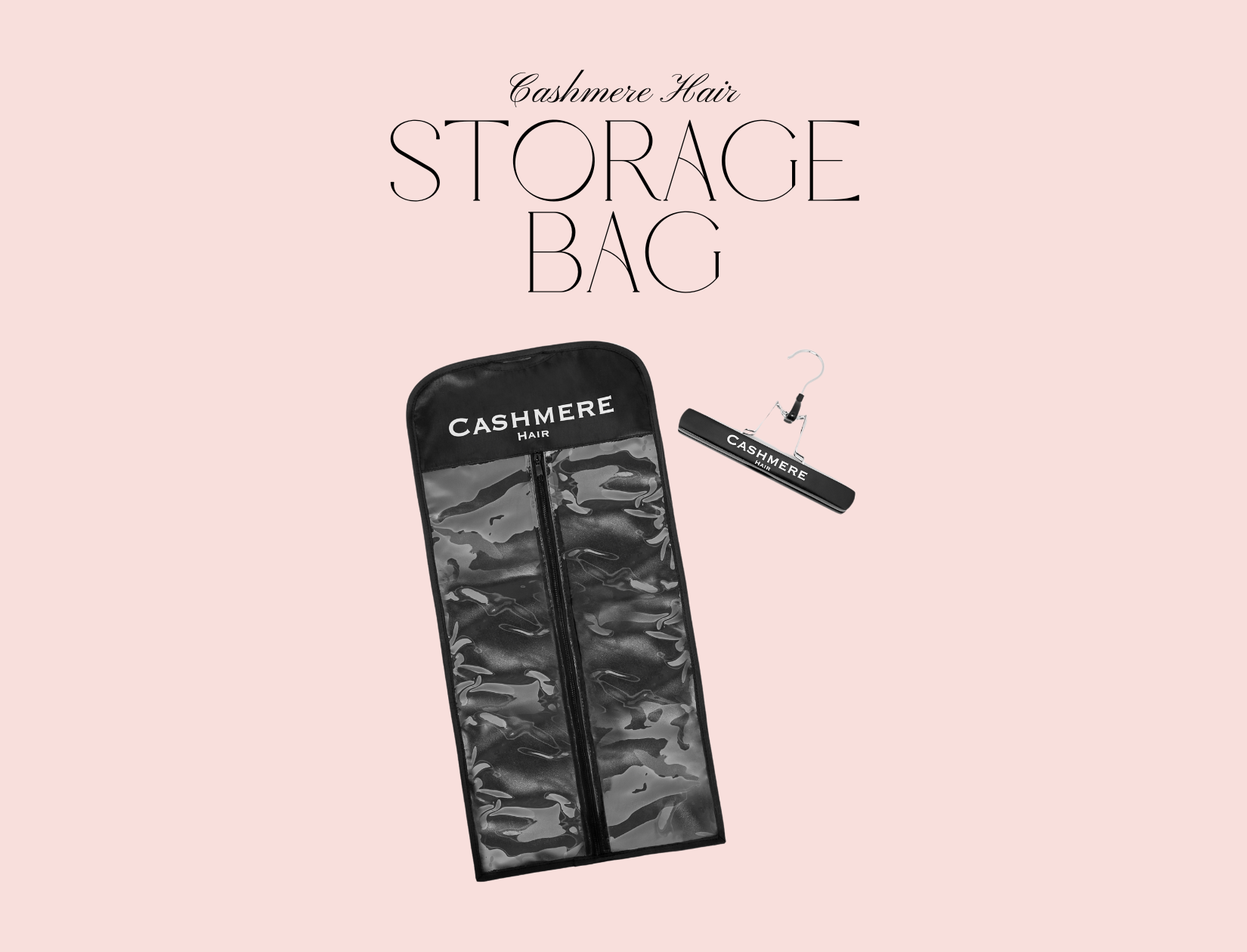 PERFECT FOR: The extensions lover on the go or that talented travel hair stylist bestie in your life!
WHY YOU SHOULD GIFT IT: The Cashmere Hair Storage Bag and Hanger set is the most innovative way to store your luxury clip-in extensions and the perfect accessory that makes traveling with, storing & protecting your extensions with utmost care easy and glamorous. Hanging your extensions from the hanger prevents them from tangling, and it preserves the hairstyle so you don't have to restyle them every day. If you are taking your extensions "on the go" the Luxury Bag keeps them safe, secure, and discrete. Great for times when going from home to the salon, to a Photoshoot, or on your wedding day. Hang your hair extensions in your closet because they are the perfect accessory!
No matter what you choose, a thoughtful Valentine's Day gift is sure to make her feel special and appreciated. Show her that you care by picking something unique and meaningful that she'll use and treasure. Order early to get your gorgeous locks in time for Valentine's Day! Here at Cashmere Hair we love sharing our secret to gorgeous, longer, healthier looking hair. Just clip in any of or extensions for an instant confidence boost!
Valentine's Day Sale:
Code: LOVEMYHAIR
For $20 off any length of Classic, Seamless, & VOP clip in extensions