There are endless possibilities when it comes to clip-in hair extensions. Cashmere Hair's luxury clip-in extensions provide instant volume and length to any look with the most natural-looking payoff. In this blog post, we are going to walk you through 3 super easy hairstyles you can recreate with your hair extensions and some ribbon! Ribbon hairstyles have been very on-trend lately and similarly to our high-quality hair extensions, they are such a simple way to add some extra pizazz and oomph to any look.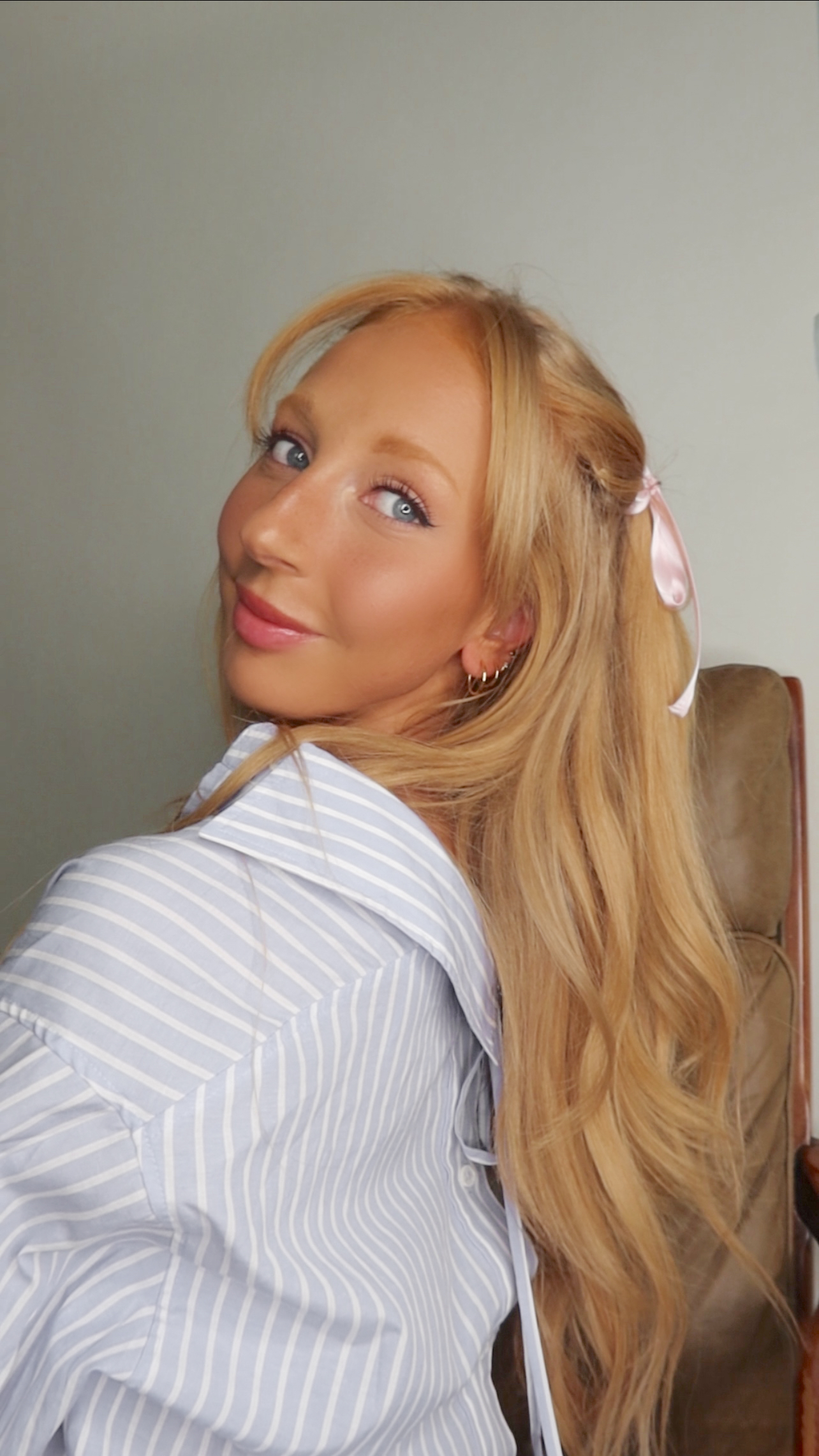 Half-up with a Bow
This hairstyle is such a staple that will never go out of style! Especially for the fall season, bows and ribbons as hair accessories are making a comeback. The half-up half-down hairstyle is the perfect way to keep your hair out of your face while still showing off those luscious locks. To create this hairstyle, simply begin by clipping in your extensions of choice. For this look, our model used the 20" Seamless Clip-in Extensions in the shade Strawberry Blonde.
Once those are clipped in, take a section of hair in between the set of tracks that lay on the back of your head ensuring you have enough hair on top to cover up the top of the track, and secure with an elastic. Take a thin ribbon in a color of your choice and tie the ribbon around the elastic in a bow to help conceal it. Pull out some face framing pieces and you've got the perfect look to complete your fall fit.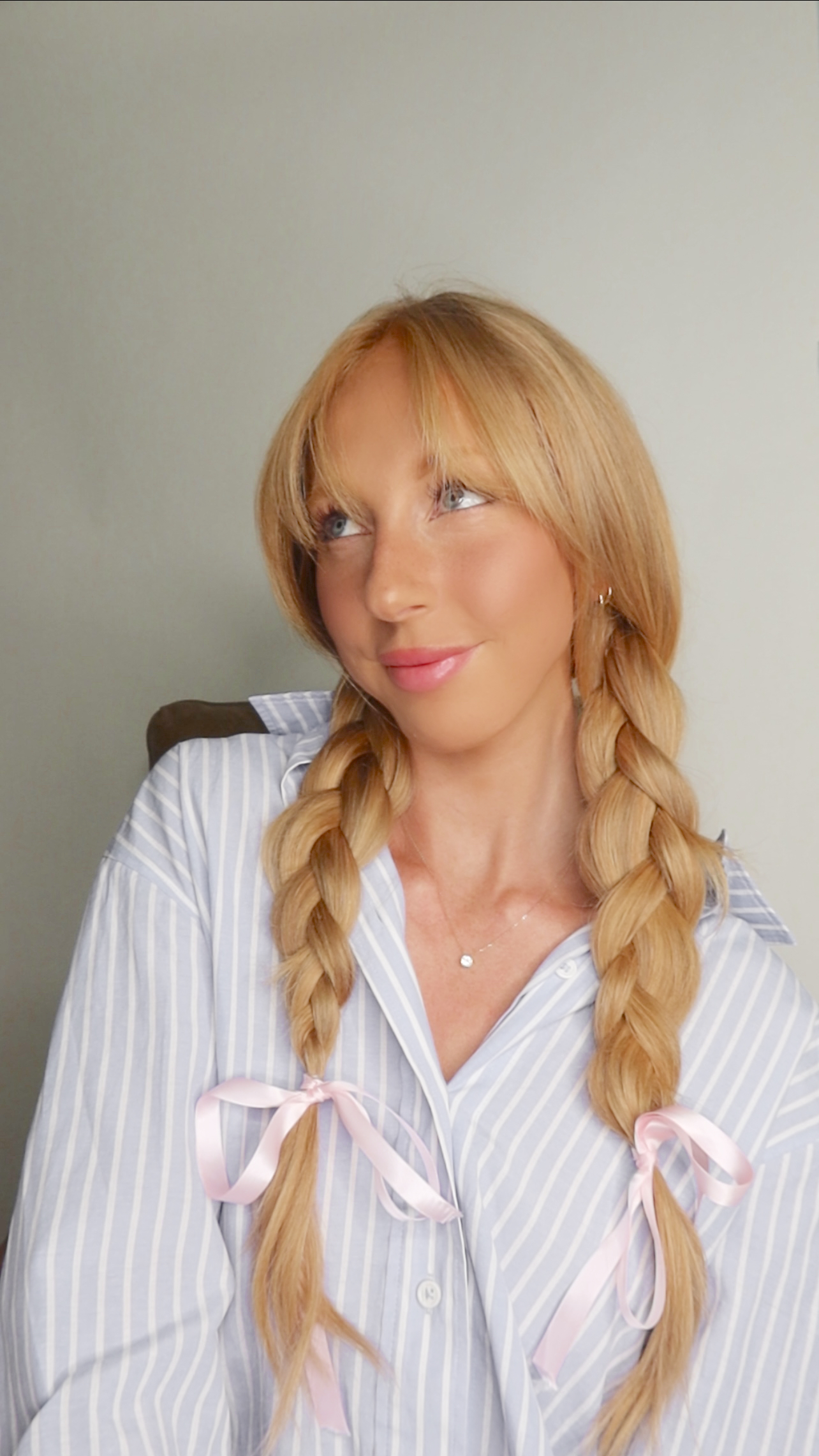 Braided Pigtails
This hairstyle is the perfect way to add a youthful touch to your look and keep your hair out of your face. Adding in some voluminous hair extensions will give your braids a fuller look while adding some additional length. To create this look, you will want to clip in your Seamless Extensions from Cashmere hair to add fullness and length without adding bulk at the root, as these extensions lay flat against your scalp. Then split your hair down the middle into two big sections, braid each side, and secure it with an elastic. Once again you can add the ribbons into a bow over the elastic to help conceal it.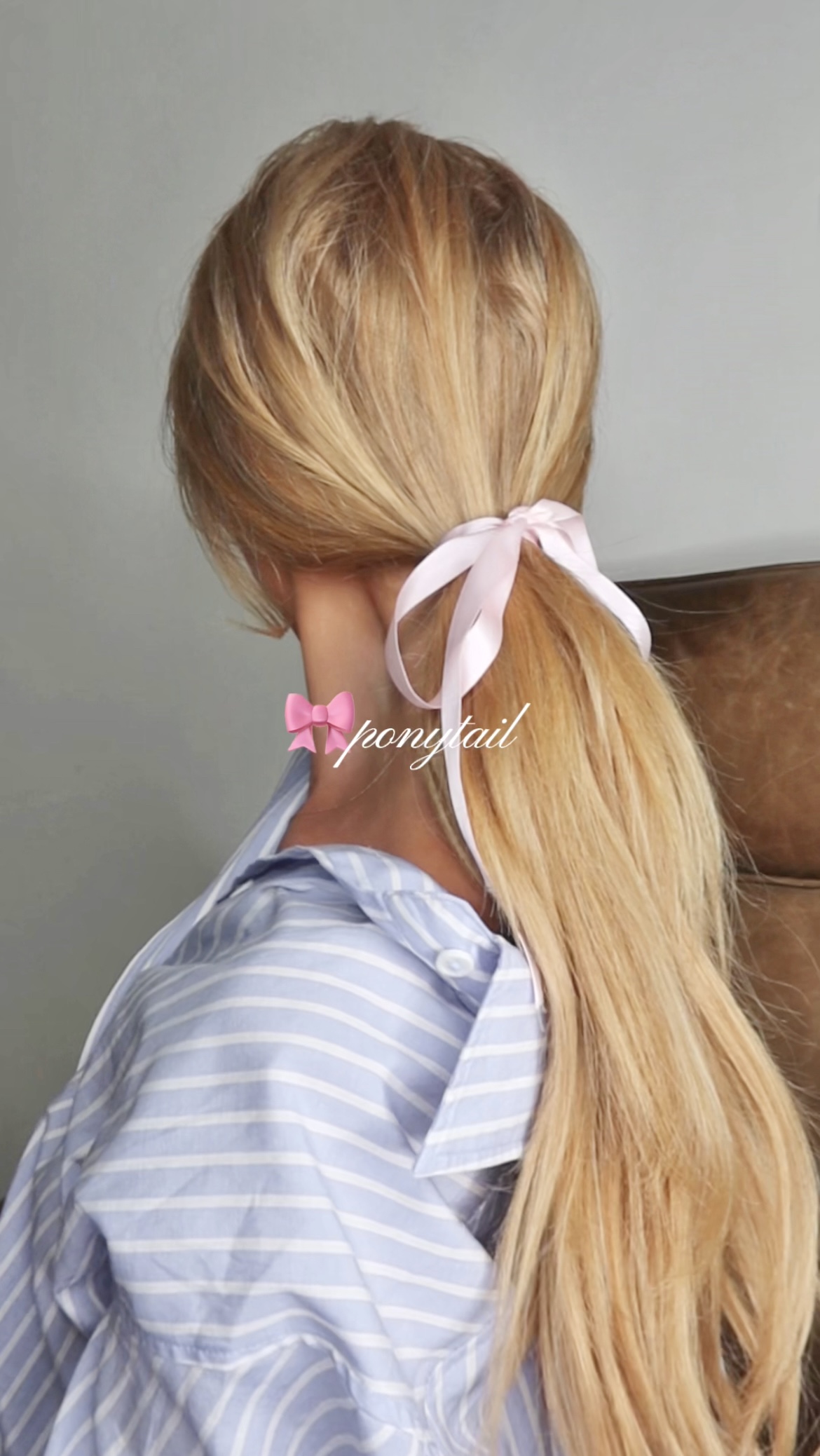 Voluminous Ponytail
A delicate twist to the tried and true ponytail hairstyle! This look is always so classy and effortless, that adding in the ribbon or bow is the perfect timeless touch. Once you've clipped in your professional clip-in extensions, you can begin by smoothing your hair and securing it all with an elastic in a low ponytail. Fluff out your hair at the roots to give your ponytail a bit more volume and then apply your ribbon or bow to conceal the elastic. Viola! You have this super classy voluminous ponytail.