5 Music Festival-Inspired Hairstyles You Need To Try Today
As one of the most iconic music festivals in the world, Coachella has become a hotbed for the latest and greatest in festival fashion and beauty trends. And when it comes to hairstyles, the desert oasis has no shortage of inspiration. Whether you're planning on attending the festival or just want to channel that boho-chic vibe, we've rounded up some of the best Coachella-inspired hairstyles for you to try out today.
Braids Galore
Braids are a music festival staple, and they're perfect for keeping your hair out of your face in the hot desert sun. From classic French braids to intricate fishtail braids, the options are endless. For a festival twist, try adding in some colorful hair extensions or accessorize with hair rings.
Space Buns
Space buns are another popular hairstyle that's perfect for the festival season. This playful and quirky look can be achieved by parting your hair down the middle and twisting each section into a bun on either side of your head. For added flair, consider using glitter or temporary hair dye to make your buns pop.
Messy Waves
Effortlessly chic, messy waves are a great option for those who want to keep things simple. This look can be achieved by using a curling iron to create loose waves throughout your hair. Once you've curled your hair, run your fingers through it to create a natural, tousled look. For extra volume, consider using a texturizing spray or dry shampoo.
Hair Accessories
From flower crowns to headbands, hair accessories are a must-have for any music festival-inspired hairstyle. Not only do they add an extra element of style, but they're also practical for keeping your hair out of your face. Try incorporating some feathers, beads, or other bohemian-inspired elements into your accessory collection for a truly festival-worthy look.
Bold Colors
If you're feeling bold, why not experiment with some fun hair colors? Pastel shades like pink, blue, and purple are popular choices for festival-goers, but you can also opt for a brighter, more daring shade like neon green or orange. Just make sure to use temporary hair dye so you don't have to commit to the look long-term.
From braids to space buns, messy waves to hair accessories, and bold colors, there are endless possibilities when it comes to creating your perfect festival look. So go ahead and try out these tutorials, and get ready to rock the perfect Coachella-inspired hairstyle.
Need some more hairstyle inspo? We've got you covered! You are surely going to have the best hair at all of the music festivals this year with your Cashmere Hair. Here are 6 hairstyles for you to try out this month. Check out the Cashmere Hair Instagram Page for even more!
Space Bun Half-up with Braids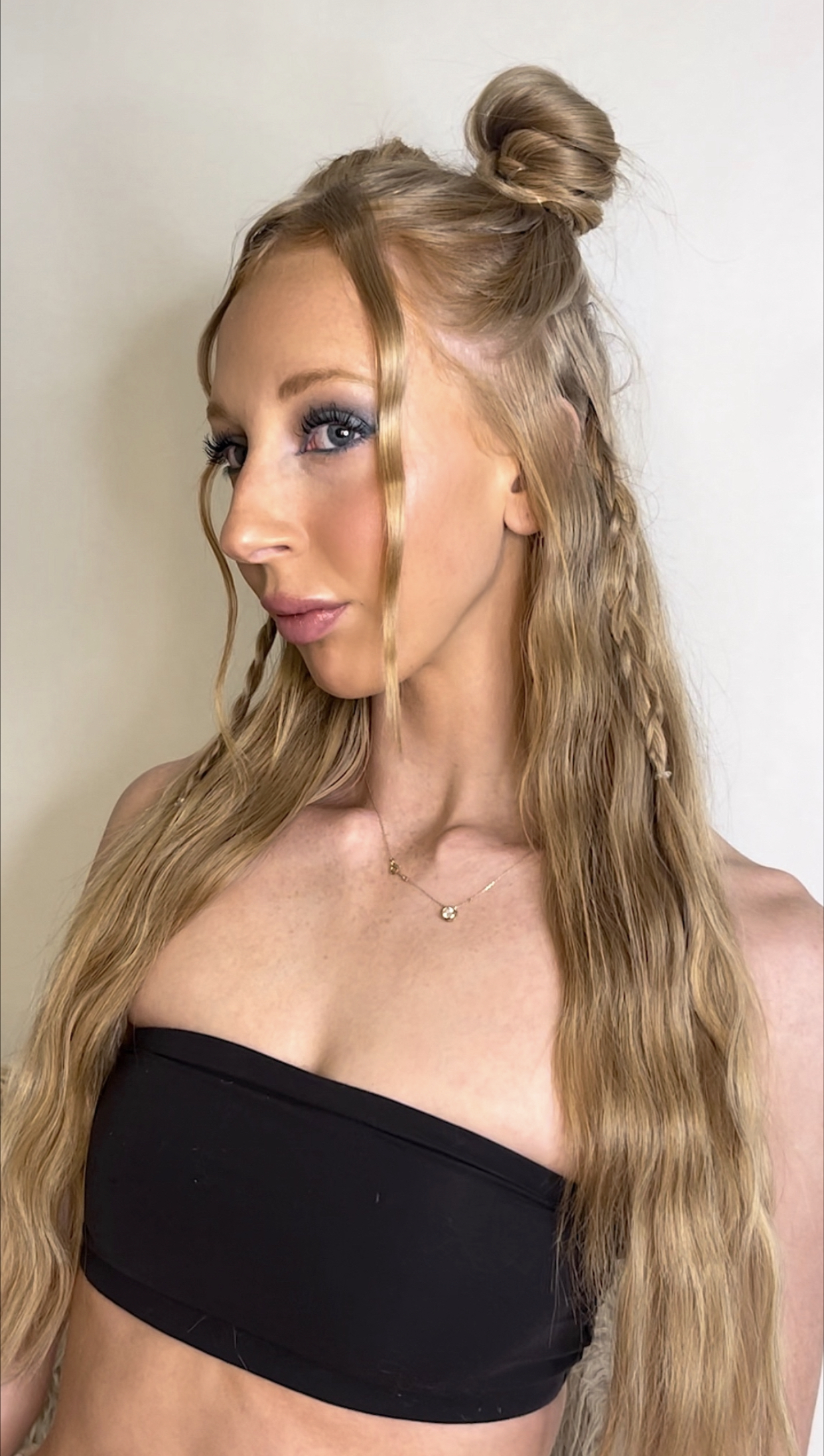 Featuring: Cashmere Hair Classic Clip-ins in the shade Strawberry Blonde
This festival classic look is one that can never go wrong. Mermaid Waves are going to be all the rage this year and some space buns and braids are just the epitome of music festival hair!
Country Chic Bubble Braid Pony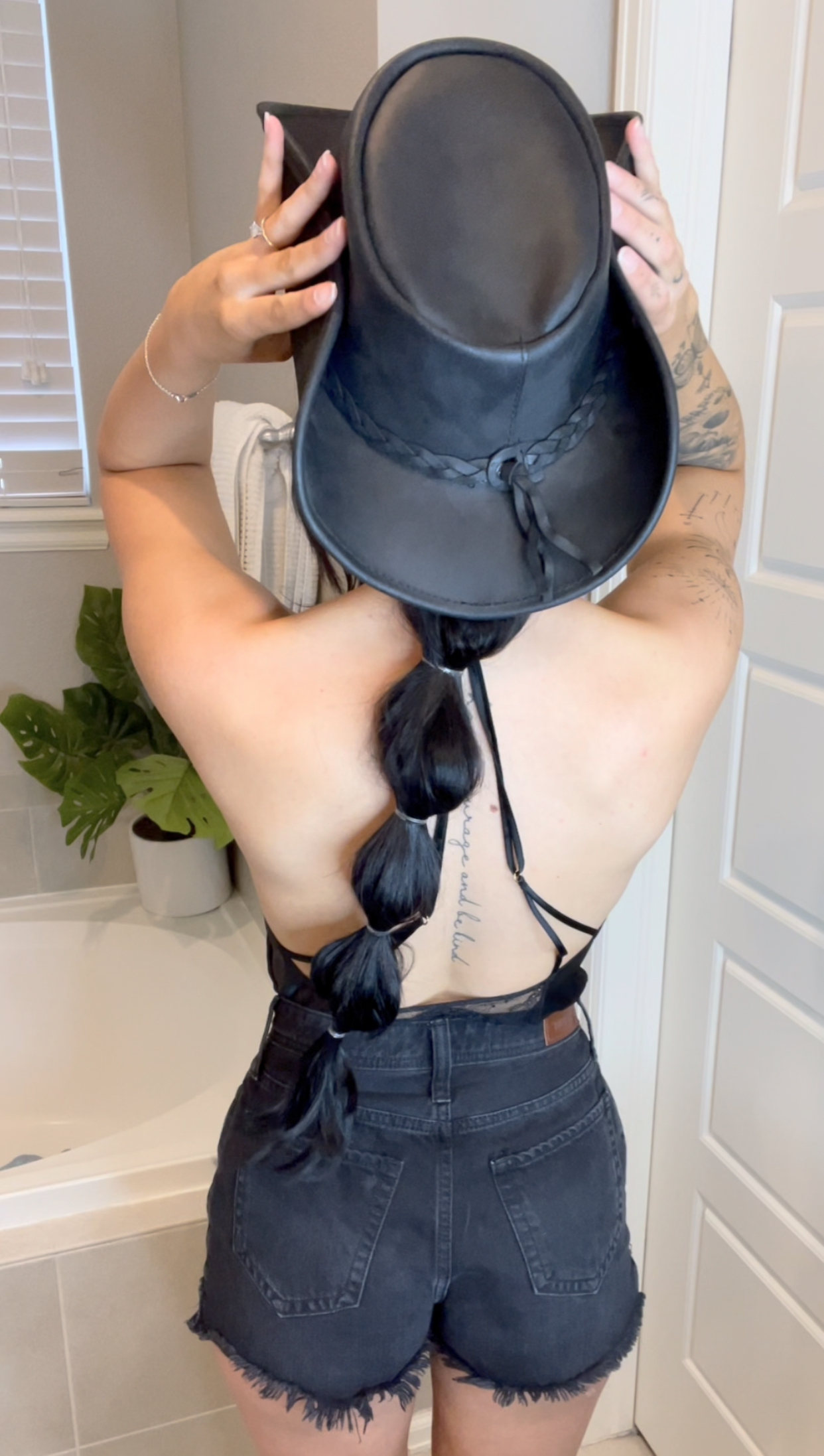 Featuring: Cashmere Hair Classic Clip-ins in the shade Black Brown
Cowgirl chic is blowing up right now and not to mention so cute!! This hairstyle will be the perfect way to keep those luscious locks out of the way and the sun out of your face while looking cute doing it.
Featuring: Cashmere Hair Classic Clip-ins in the shade Sunset Blonde
Become the butterfly queen of the festival with this adorable hairstyle! Statement hair clips and accessories are truly the easiest way to spice up any look. Have fun with this look and find eccentric cutie accessories to accessorize your locks!
Half-up with Baby Braids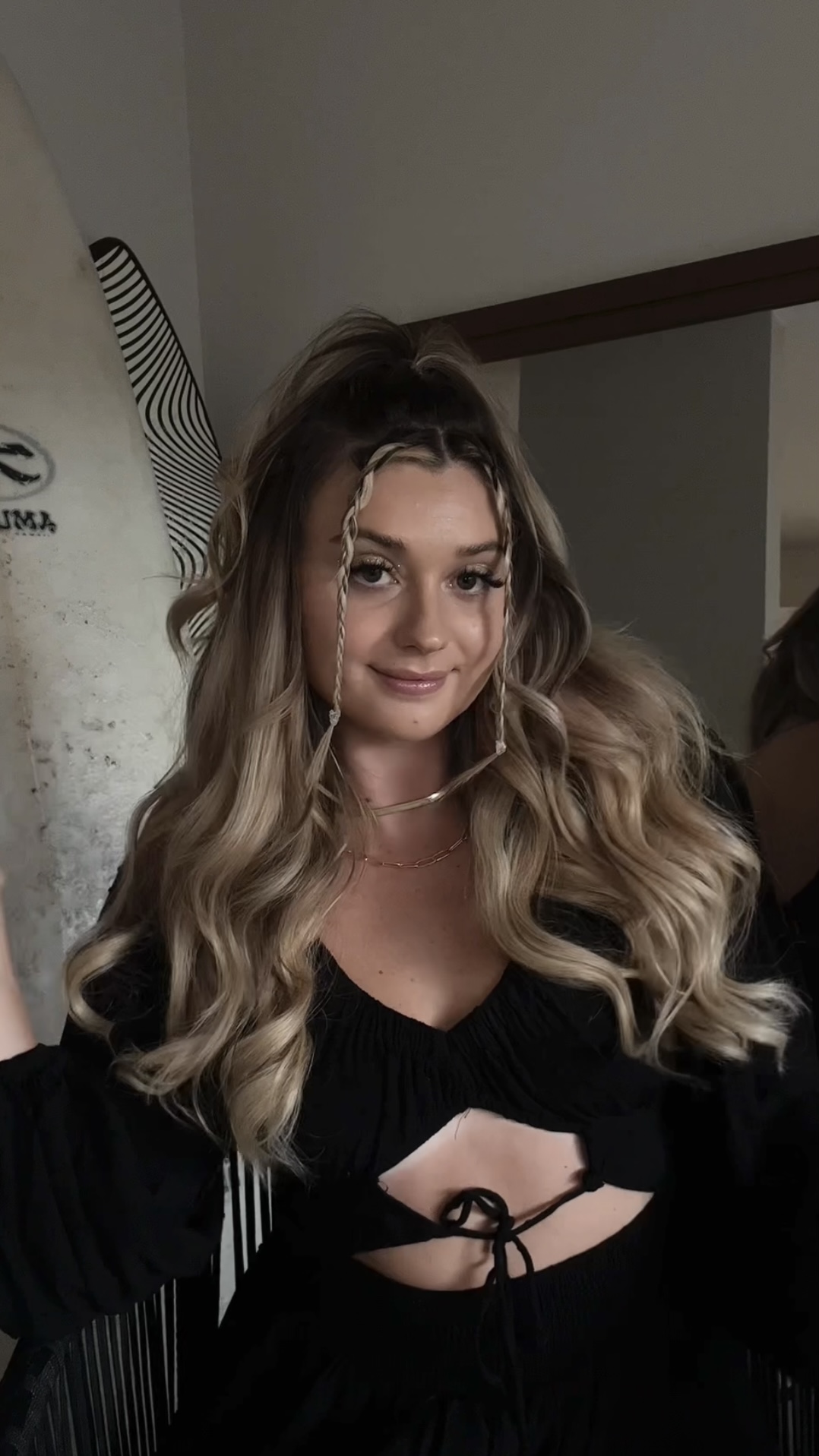 Featuring: Cashmere Hair Seamless Clip-ins in the shade Sunset Blonde
Baby braids are a must this summer! Ever since the summer of 2021, they have been blowing up and anyway you can incorporate them will help elevate any look.
Ponytail with a Baby Braid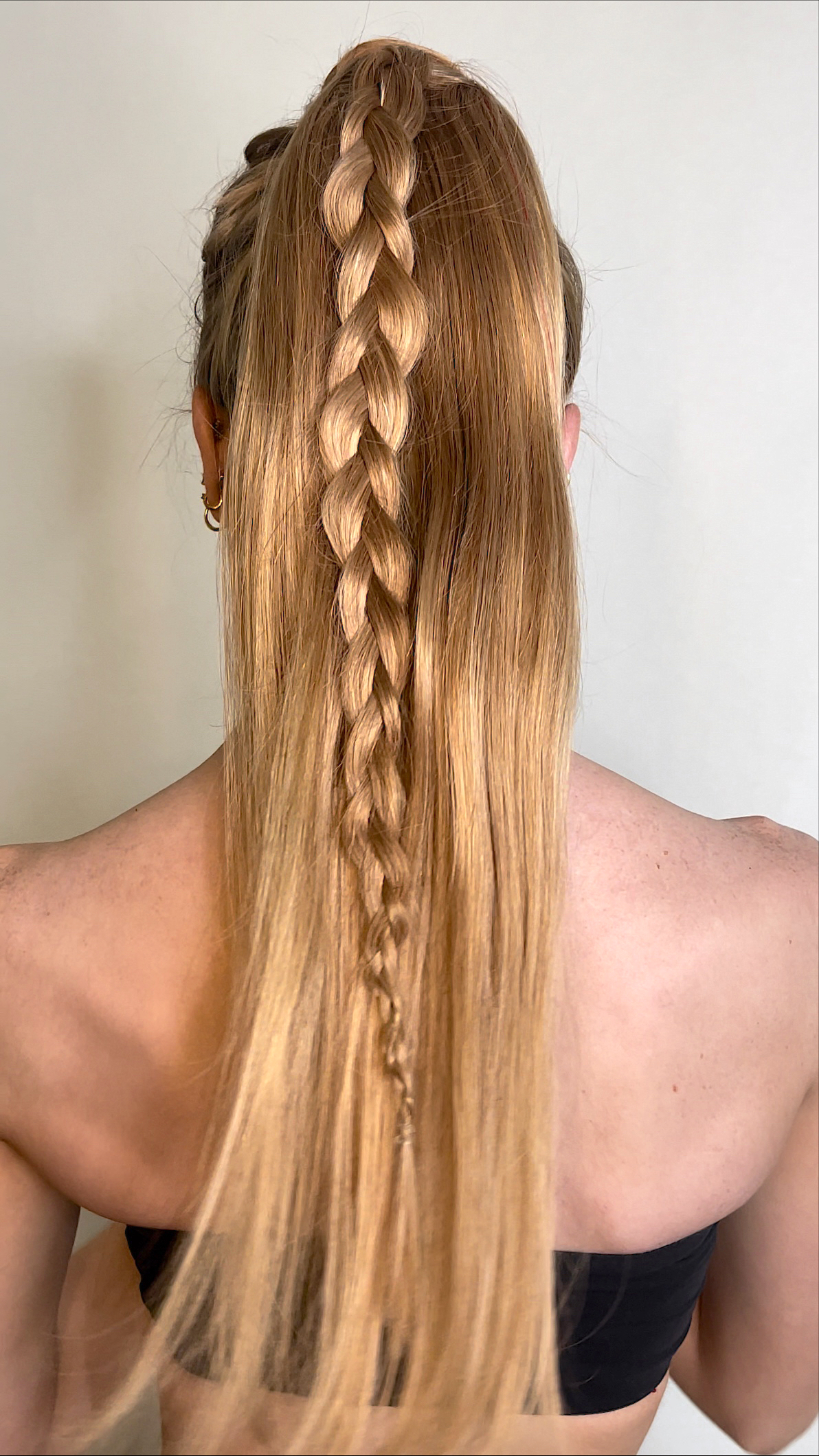 Featuring: Cashmere Hair Human Hair Ponytail Extension in the shade Strawberry Blonde
A perfect ponytail is only one Cashmere Hair extension away ;) A ponytail is a perfect solution for that 3rd day festival hair. This extension can transform any bad hair day. Throw in a small braid and you've got the perfect festival pony.