Are Seamless Extensions Right For Me?
In case you haven't heard...our seamless clip in extensions are such a hot commodity! Ideal for the girl with hair on the finer side, our luxury seamless hair extensions instantly add length and volume that is virtually undetectable.
Consider this post your Seamless Extensions 101. We'll walk you through the major talking points, and then share a little side-by-side comparison with our iconic classic clip in hair extensions in case you need help choosing between both collections.
It's time to get started, Cashmere Babe!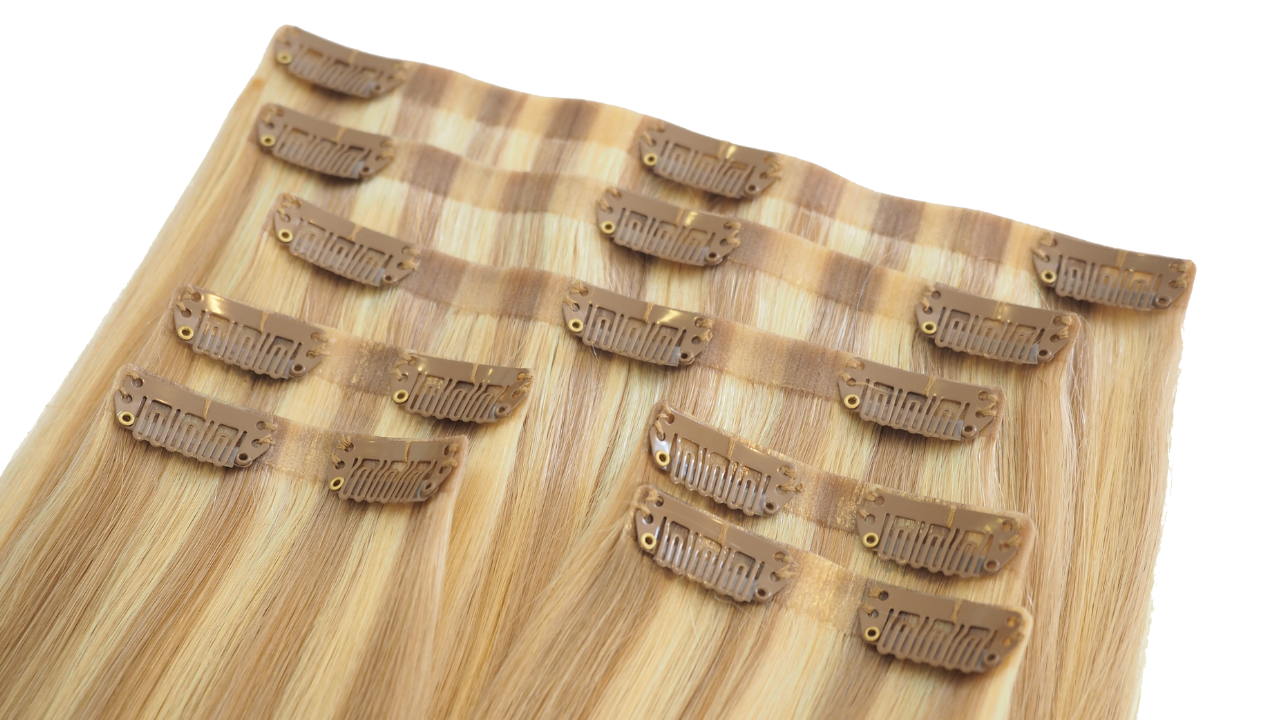 1. What Are Seamless Extensions?
In a nutshell, seamless clip in hair extensions are clip-in extensions where the hair has been fused to a thin, flexible silicone weft (instead of sewn to fabric or lace).
The Seamless Collection is available in 12-20" for (most) Cashmere Hair Colors with our exclusive Cashmere Hair Extensions 7 weft design.
3" piece, 2 clips (x4)
6" piece, 3 clips (x1)
7" piece, 3 clips (x1)
8" piece, 3 clips (x1)
While our classic extensions are made from premium Indian Remy hair, we went even more upscale for the our seamless clip ins, and sprung for ultra-luxe European Remy. This type of Remy hair is softer, silkier, and even higher quality (yes, we know it's hard to believe... we didn't either, until we felt the samples).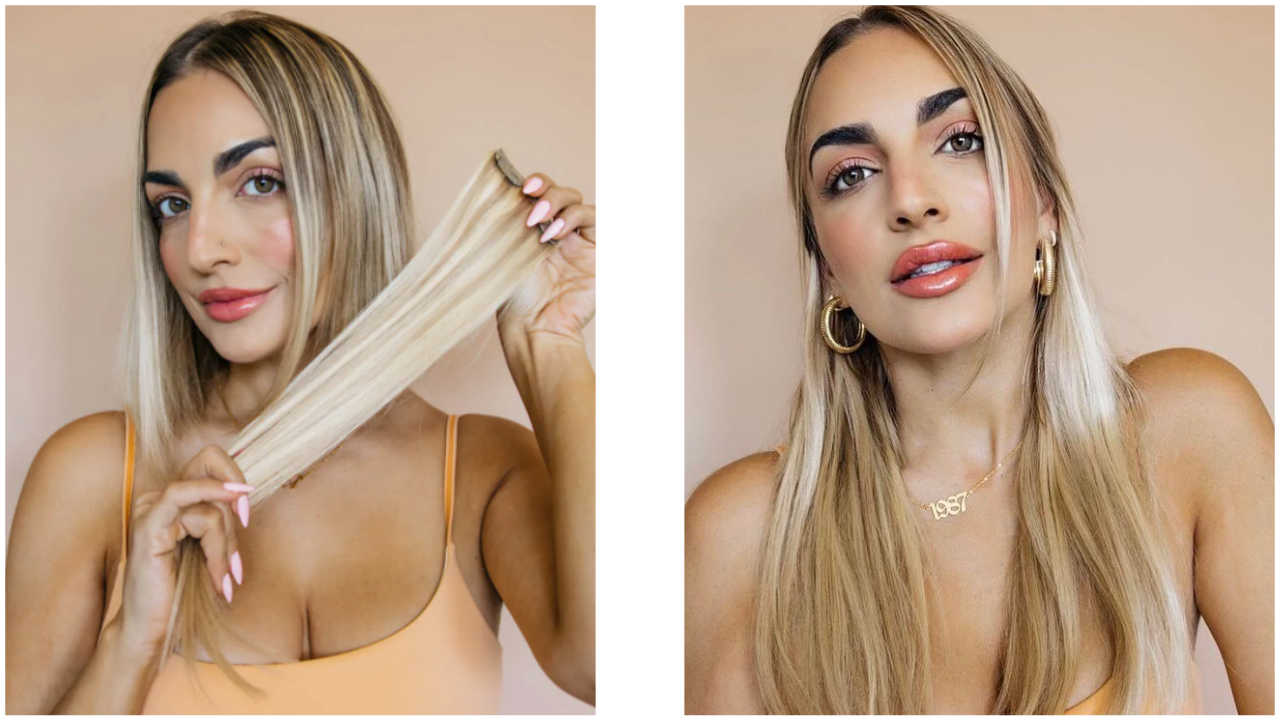 2. Who Are They For?
Our new Seamless Hair Extensions can be worn by anyone, but we did design it with certain customers in mind. Our Seamless Collection could be perfect for you if:
you have ultra-fine or thinning hair.
you want a more natural-looking volume at the roots.
your natural hair has difficulty hiding classic extension wefts.
Model is wearing 16" Seamless Clip-ins in the shade Rodeo Drive
3. Why Buy Seamless Extensions?
You might be wondering: what's so special about a silicone weft? I already have classic clip-in extensions and love them!
Fair. And while we're certainly not trying to talk you out of your classic clip-in's, let's get into the benefits a seamless set can provide. (And if you need a refresher on Classic Extensions, check out this post).
They're Ultra-Thin.
This cannot be overstated. If you've ever experienced someone brushing against your hair with hair extensions in, you know it can be a little embarrassing or uncomfortable when they feel the bump.
Our Seamless clip-in's are 50% thinner than our Classic clip-in's. Using thin silicone as a weft means you can barely feel these while touching the back of your head: the silicone strip lays flat, minimizing bumps and lumps.
Also, the ultra-thin design is pure magic for fine or thinning hair. Remy hair is fused directly into the silicone, so even if the wefts peek out from under your natural tresses: they're completely camouflaged.
They're Ultra Comfortable.
Our Seamless clip-ins are 50% thinner at the top and sit flush against the scalp. While extremely beneficial for a sleek look, this also means our seamless extensions are much more comfortable to wear!
They're Ultra Luxe.
Love feeling extra? We maxed the luxe factor on every aspect of our Seamless Collection. The weft is super-thin. The hair is the highest quality we could possibly find. The look is sleek, smooth, and nearly invisible on your head. So if you want to treat yourself to something a little extra-fancy, look no further... the Seamless Collection has arrived.
4. Seamless vs. Classic: What's the Difference?
Now that we've answered the question "what are seamless extensions?", it's time for a little compare and contrast!
To help you choose between our two types of extensions, we've created this handy graphic below, which compares the trademark characteristics of each extension type. If you still have questions, feel free to drop us a line at info@cashmerehairextensions.com . We'd love to help you select the perfect set!
Can't wait to try the new Seamless Collection? Click below to reserve your set!