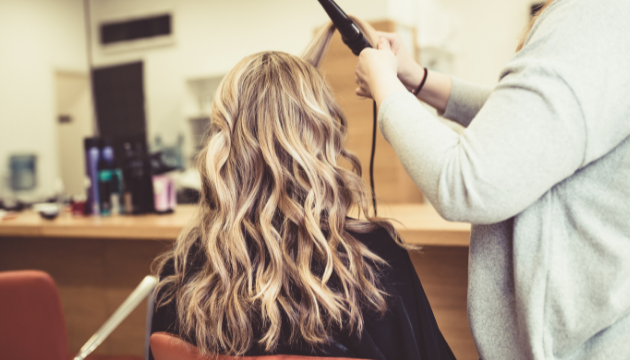 Whether you are new to the hair extension world or have been here with us clip in hair gurus for a while, it is essential to keep up on your hair care routine -- and that includes your luxury hair extensions. Mastering an effective hair care routine can help extend the life of your hair extensions and keep them looking brand new! Here at Cashmere Hair, our team keeps up on all the latest hair extension trends and focuses on curating the most luxurious and high quality extensions. Seamless Clip In Hair Extensions have taken the beauty world by storm and our team is beyond excited to offer the best seamless clip in hair extensions. If you're wondering how to properly care for your seamless clip in hair extensions, keep on reading babes. You will find that out you can almost wash your seamless clip in extensions as you would your natural hair. You will want to be sure that you are keeping those luxurious clips out of the water and follow our recommended hair care routine. And what is even more important than washing? Deep conditioning those extensions, babe! This is because hair extensions do not get the same oils as our natural hair does. PLUS: We will be giving you all the deets on why you should be protecting your clip in hair extensions from chemicals whenever possible.
CAN I WASH MY HAIR LIKE NORMAL WITH CLIP IN HAIR EXTENSIONS?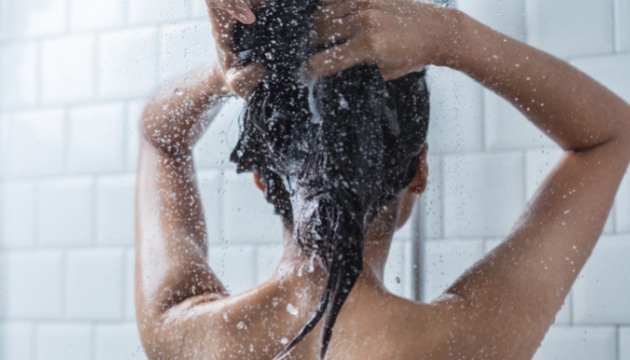 You might be wondering if you can wash your seamless clip in hair extensions the same way you would wash your regular hair. The quick answer is: yes and no. Just like your regular hair, hair extensions require a good wash -- but only from time to time. When it comes to washing your seamless clip extensions, you will come to notice that there are some similarities, and a few differences, when it comes to the shampooing routine. It is essential to keep up a healthy shampoo routine to ensure your hair is staying healthy and looking its best. While you are free to get your natural hair completely wet in the shower and give your scalp a good scrub, you will want to ensure that you are not washing your hair extensions with your natural hair. This is because it is so important to be sure that clips on your clip in extensions are not getting saturated like your natural hair would during the shampoo process. We want to keep those luxurious clips & bands staying at their best!
So what is our go to shampoo routine? Keep reading, babe!
-Brush your hair extensions with your Cashmere Hair Brush -- while ensuring that your brushing your hair from the bottom up to prevent breakage and tangles!
-Neatly place your extensions in a bundle just like when you first got them. This prevents your clip in extensions from tangling -- as well as keeps the clips and wefts together and organized.
-Fill up for your sink with warm water (ensuring that it is not too hot or too cold) & use a small about of our Cashmere Hair Extension Shampoo (little bit goes a long way as extensions do not get nearly as oily as our natural hair does)
WHAT IS THE PROPER WAY TO CONDITION YOUR SEAMLESS HAIR EXTENSIONS?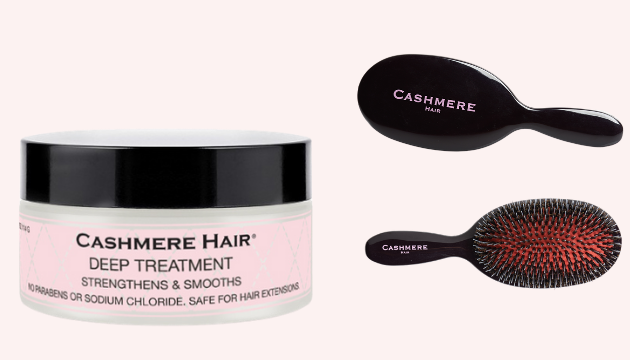 Hello hydration! When it comes to hair think: moisture, moisture, moisture. Conditioning your hair extensions is the more important than the shampoo process. This is because our clip in extensions do not get nearly as much oil as our clip in hair extensions do; rather, they lack this moisture, so let's hydrate those lovely ladies!
So what is our go to deep condition routine? Keep reading, babe!
- Use the Cashmere Hair Deep Treatment, or your favorite hydrating mask or conditioner, for as long as possible!
- RINSE your deep treatment out thoroughly to ensure all product is out of hair and will not be creating any extra build up or texture.
- For your final step, rinse your clip in extensions with cold water! Cold water helps seal the hair's cuticle and promote a soft and shiny texture.
WILL YOUR SEAMLESS HAIR EXTENSIONS LOSE OR CHANGE COLOR OVER TIME?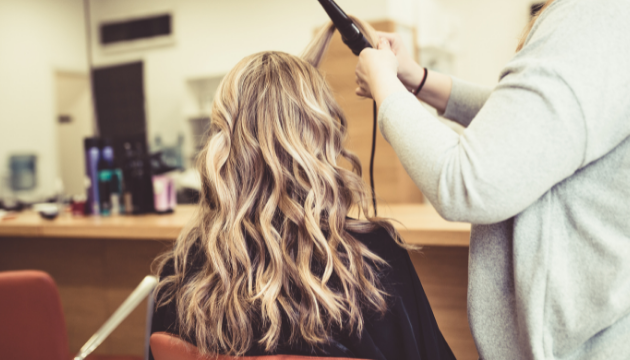 Because you do not need to wash your seamless hair extensions as you would your natural hair, you will not see color fading from your extensions as you may with your natural color treated hair. Although Cashmere Hair is made from 100% real human hair, the color can be altered by a professional hair stylist; but just as with your normal hair, this is at your own risk -- & it is always best to stay away from color & chemicals whenever possible to help extend the life of your Cashmere Hair Extensions. Changing up your color for the upcoming seasons? Connect with our expert color team to ensure you are updated on your latest Cashmere Hair color match.
SHOULD YOU PROTECT YOUR SEAMLESS HAIR EXTENSIONS FROM CHEMICALS?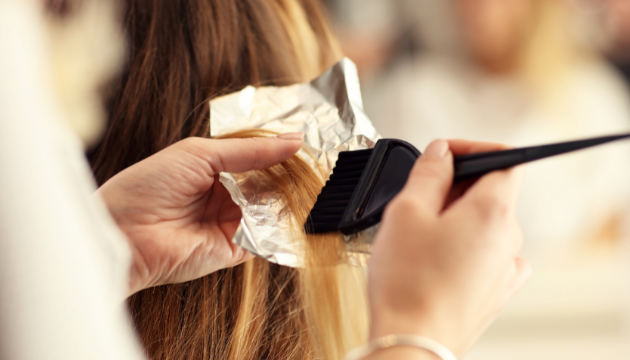 The naked truth is better than the best dressed lie! Let's be honest, ladies. Whenever possible, it is essential to keep our natural hair, and hair extensions, protected from chemicals. After being in the hair industry for so long, we have seen so many different products, treatments, you name it! Our Cashmere Hair Extension team has found that no matter what your hair type and color may be, hair loves to be at its natural state! It is best to keep your seamless clip in extensions at the state in which they were purchased. Thinking about switching up your color? That means it is time for a new color match with our expert color team! Click HERE for your next color match!