If you're anything like us, you too have long admired the gals with those thick, luscious locks - hair that seems to be effortlessly bouncy and full of volume. For us babes with hair on the thin and finer side, we have discovered some tried and true tricks to help us all get there! With a little bit of effort, even us gals with finer hair can have the appearance of thick, volumized hair.
Ready for a spill of the hair secrets? Let's do this!
1. Want voluminous hair? Backcomb, baby.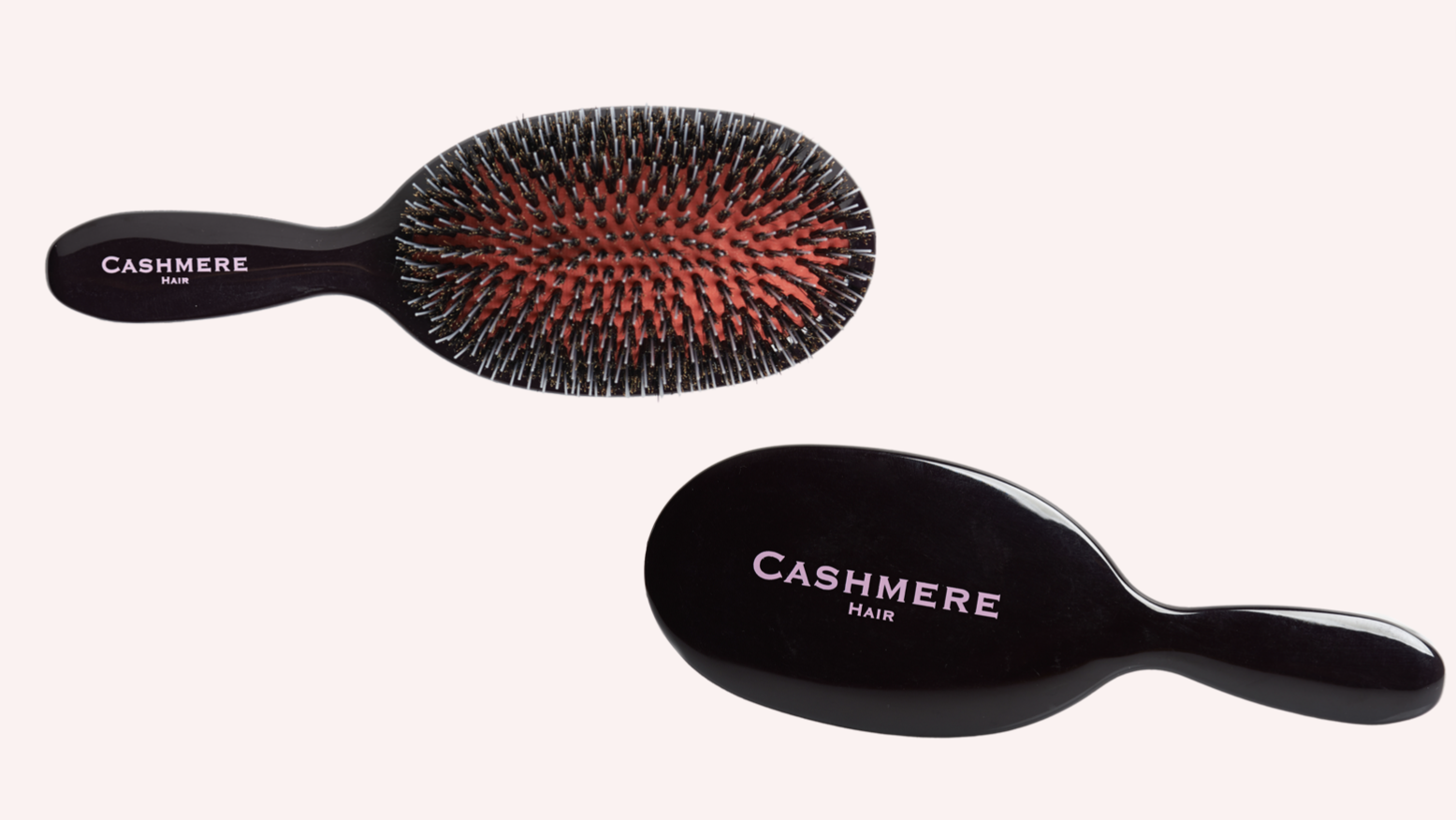 The very first step to volumize thin hair is to backcomb your roots. Always start with the crown of my head, working your way forward to the sides. The Cashmere Hair Brush works great for this! If you don't have it, a comb or a blow dry brush will also do the trick.
First, separate the hair into sections of where you want to add volume. Then work your way from the back to the front. Then, take smaller sections within each larger one, teasing the hair down toward the root. Take at peek at our video for the perfect visual!
Once you've backcombed the areas where you need more volume, you may find that it looks a little wild. Not to worry -- we are here to help tame your mane. Go lightly over it with a brush to smooth out the hair and form the shape you're looking for. Hello volume!
2. Hairspray is Your Friend for Fine Hair Volume.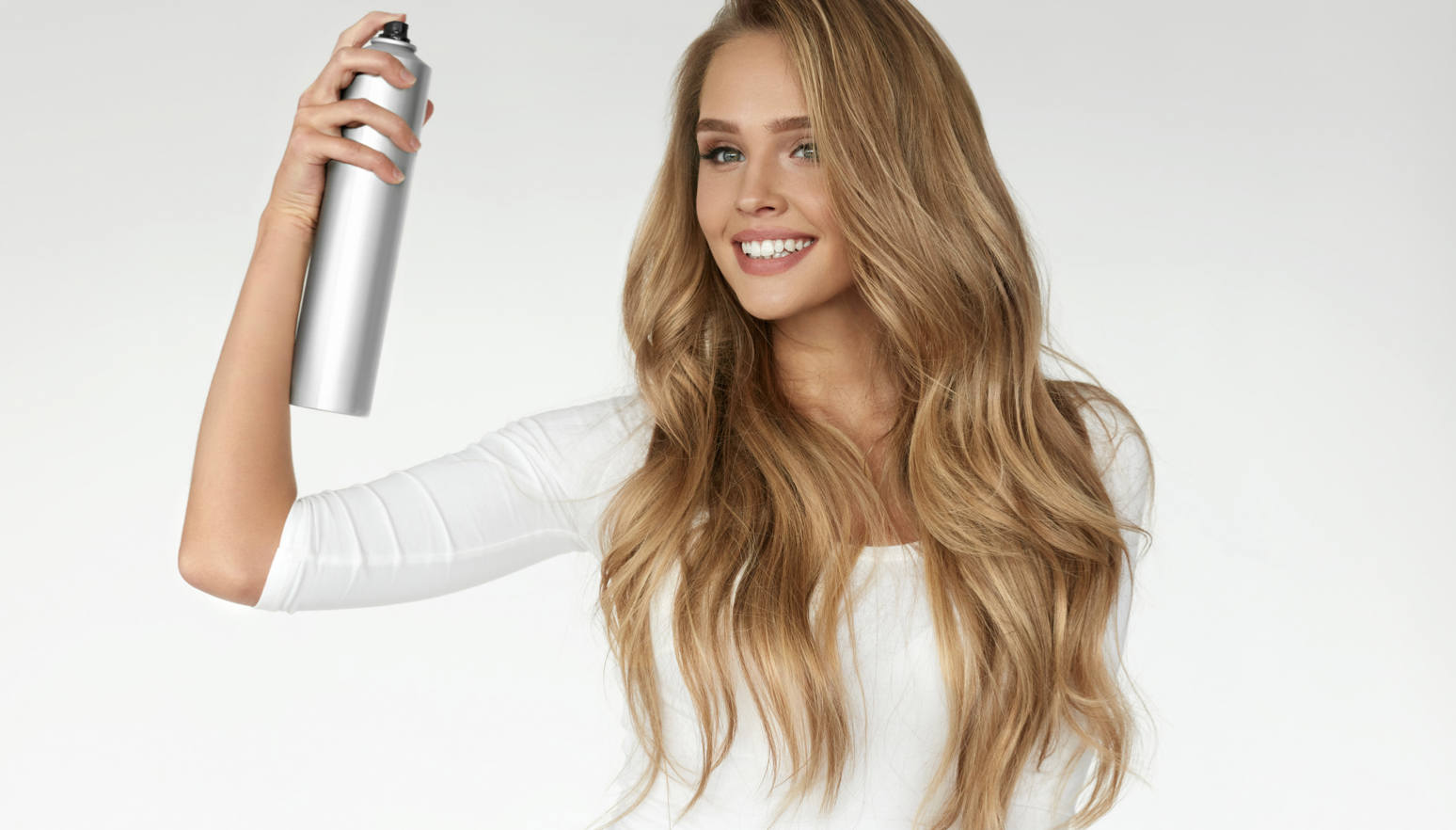 Pick up your trusty hair spray - she's got work to do. Depending on just how much volume you want to add to your hair, you could do this as step one before teasing the hair. If you are looking to go for a lighter volume, use the hairspray as a finishing spray to set in place what you've already done. If you want even more volume, spray before you tease. It makes a crazy difference!
But what kind of spray to use? You'll want to select a hair spray that best suits your needs. Do you want a lighter hold, or want to make sure your hair doesn't move throughout the day? Do you want to be able to brush through the hair once you've sprayed it, or is it more important to you that it holds all day long.
Once you've determined the hold you're after, that will help you pick the right hair spray for you! Hair sprays range from light to strong holds, so there is something for every need.
3. The Most Important Step: Use Clip In Extensions.
Okay, so this is actually a crucial step for how to add volume to fine hair (and our top favorite). Let's chat about the the best hair extensions for fine hair. There is no doubt about it: seamless clip in hair extensions are the solution to adding instant volume to thin hair. This is what's going to give your hair that luscious thickness and overall volume, not just at the roots but all the way down to the ends. Think dreamy Victoria Secret hair and Ariana Grande ponytails! You can do so much more once extensions are involved.
Just because we weren't born with it, certainly doesn't mean we can have it. Thankfully, just about anything is possible with Cashmere Hair Extensions. Our luxury clip in hair for thin hair will help you reach your hair goals without compromising you hair. Our ultra soft clips are so gentle on the hair and do not pull at the scalp; and since our seamless clip in extensions are 50% thinner than our classic clip in hair extensions, our real human hair extensions will seamlessly blend with your natural hair. Pun totally intended.
Are you new to the hair extension world or need a refresh on how to clip in hair extensions? Check out our article for beginners here.
4. Break out the Curls.
Now that your Cashmere Hair Extensions are clipped in, it is time to break out your favorite curling iron! Another favorite tip of ours is relatively simple: add beach waves! To create a bigger, more volumized and flowy look, we love to add in texture of any kind. When you're working with finer hair, it can be tricky to make stick-straight hair look volumized. So adding in some curls is a tried and true way to add volume and texture throughout the hair. BONUS: it helps to beautifully blend your extensions into the natural hair. It's a win-win!
Stepping up your hair game has never been easier. When you're wearing Cashmere Hair Extensions and following our pro tips, all hair dreams possible. Happy styling babes, your best hair days are ahead!