You guys know how much I love wearing my hair in updo's – specifically a sleek high ponytail! I always use my Cashmere Hair Ponytail Extension to get the look so I thought I'd put it together in a step by step tutorial here that will live on the blog. Hope you find this useful!
HOW TO: PONYTAIL EXTENSION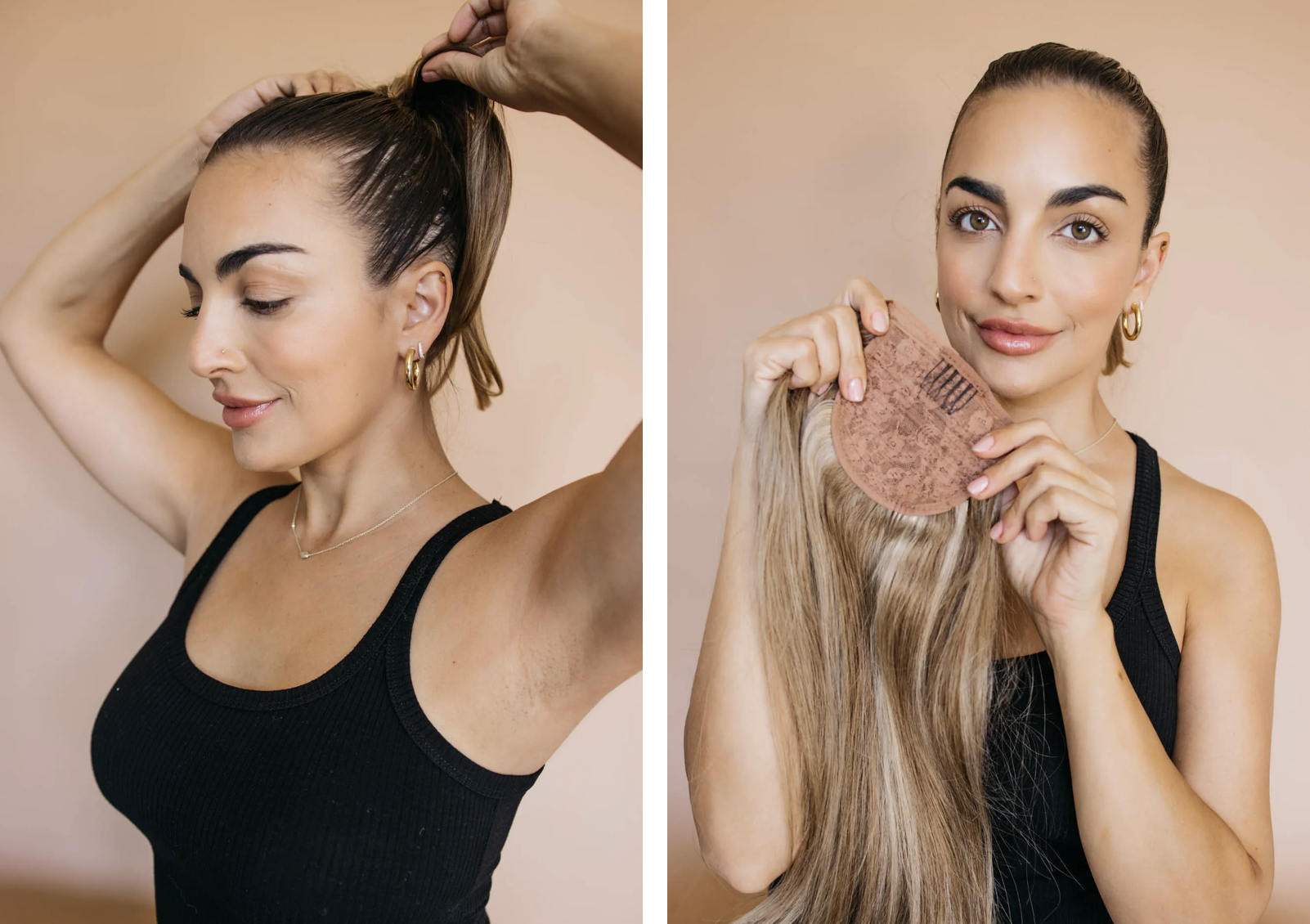 STEP 1: Pull your own hair into a ponytail of your choosing. I usually like to do a sleek high ponytail but honestly any type of ponytail works great for this look. I do feel a higher ponytail is more secure however. Make sure that the elastic that you use for securing your own hair into a ponytail is strong and wrapped very tightly around your own hair.
STEP 2: Grab your Cashmere Hair Ponytail Extension. The particular one I use is 16" Rodeo Drive Blonde.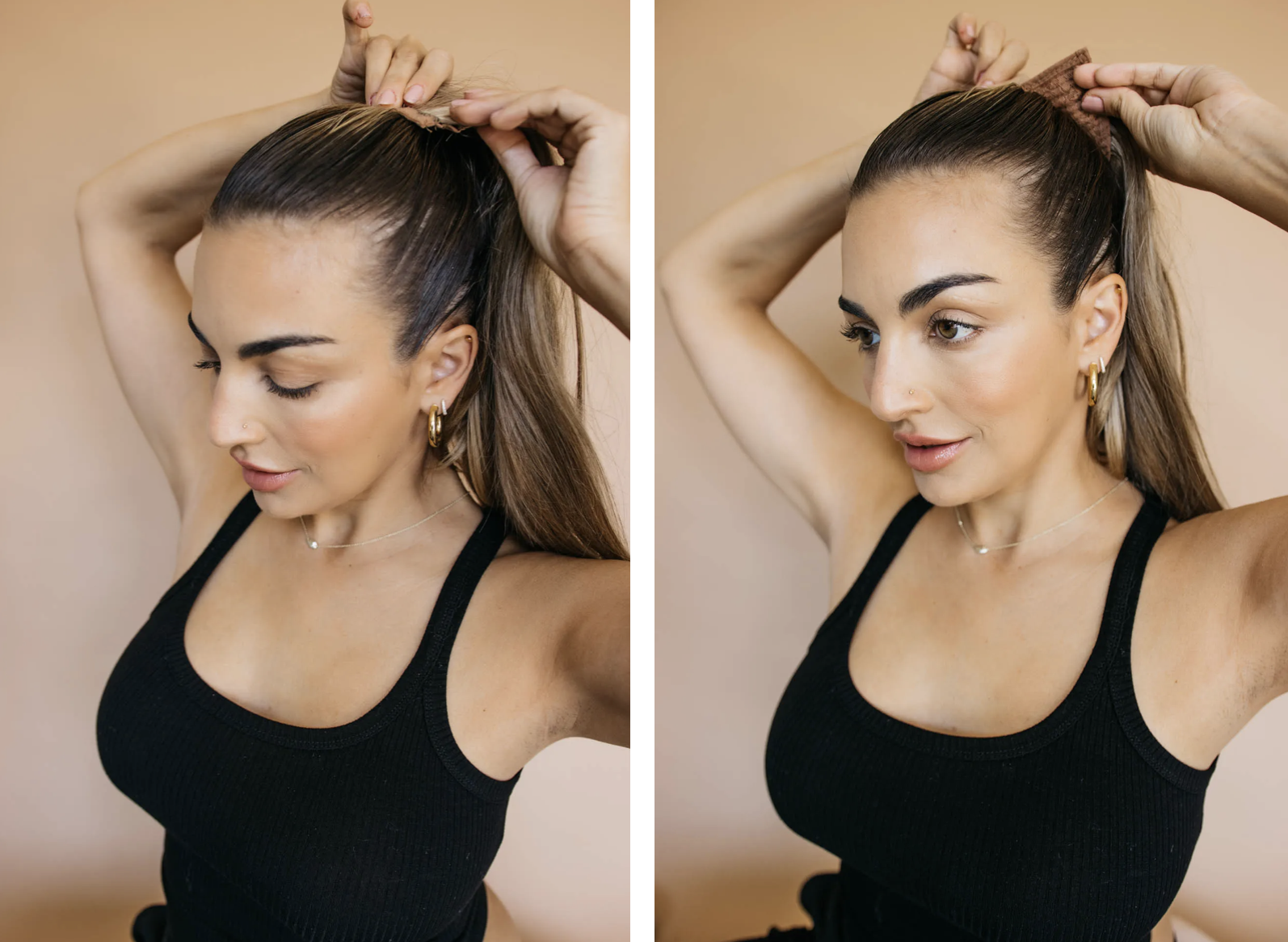 STEP 3: Place the wire comb behind the ponytail elastic (this is the method I prefer). You can also place the wire comb underneath the elastic band. This all depends on your own hair so I recommend trying either method of placing the wire comb to see which one works better to secure your ponytail.
STEP 4: Wrap the ponytail's left side underneath your ponytail and meet with the velcro on the right side and pull to overlap velcro and secure tightly.
STEP 5: Use the remaining section of hair to wrap tightly around the base of the ponytail to conceal the band and secure with a bobby pin or two. It's THAT easy! I always like to wear mine sleek and straight but you can also curl the hair for your desired look!