How To: Take Color-Matching Photos
Photographing hair can be pretty tricky, we created this video to help you get a better idea of the best lighting, angles, and poses to take the best photos of your hair so that you can receive the best color match possible for your new set of Cashmere Hair Extensions!
Proper Lighting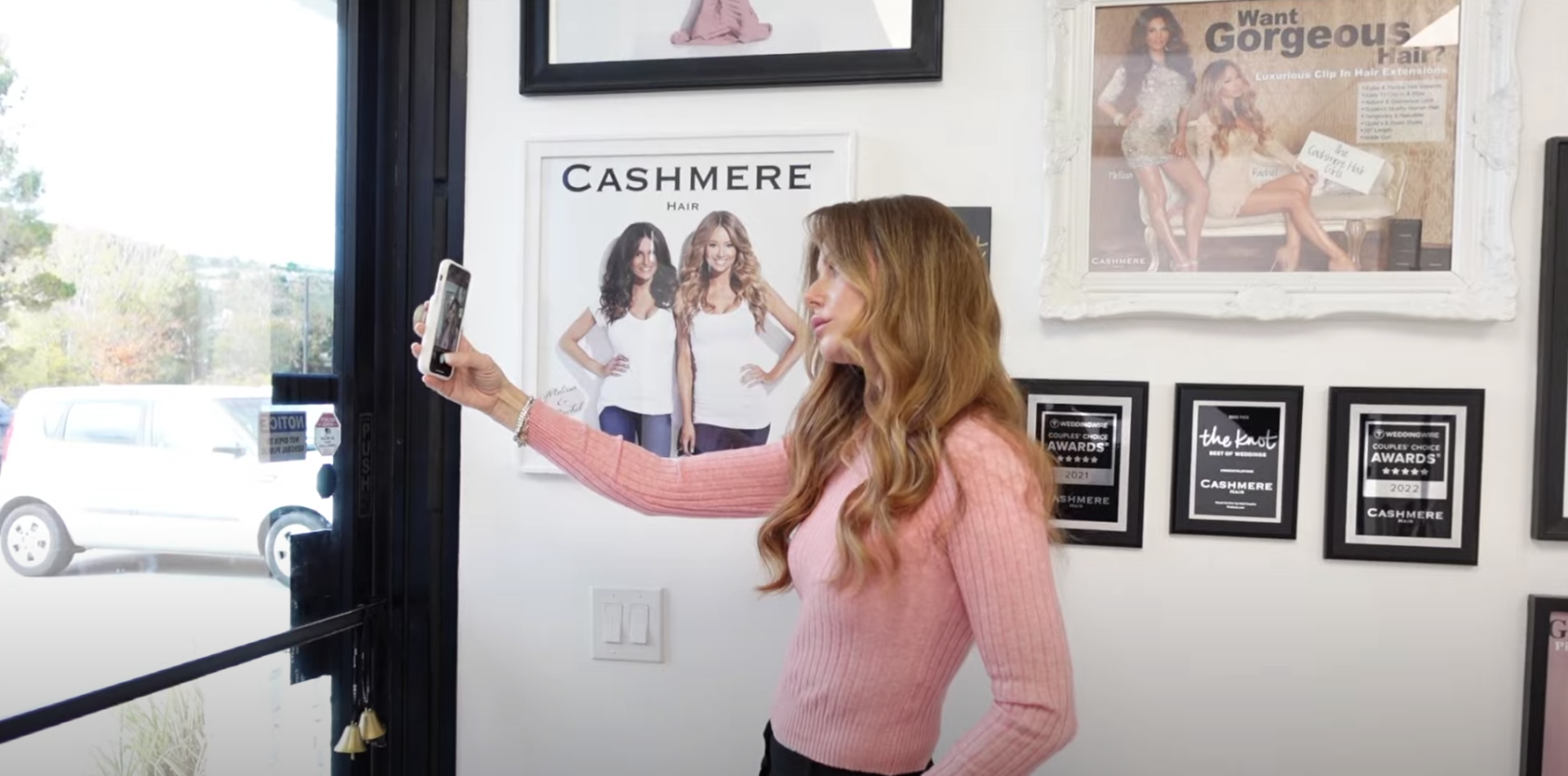 Lighting in a photo is absolutely vital, especially when it comes to ensuring a true color of what you're photographing. The best place, in our experience to get the best lighting, is to stand in front of a window during the day. Natural lighting is your best friend when taking photos so take advantage of the sun while it's out! Artificial lighting tends to have either a blue or yellow tint to it adding a cool or warm tint to the natural colors being photographed. This can make or break your photo when submitting to color match for human hair clip-in extensions, because we offer such a wide range of shades any slight hue change can lead us to recommend shades other than your true match. Now, sometimes natural light can have the opposite effect. If you were to go outside and take your photo in front of the harsh direct light, you can completely blow out the photo to the point of the reflection completely covering your hair color or it leading to your hair being 2 shades lighter than it truly is. This is why we highly recommend the lighting in front of a window to help enhance the natural light without being in the direct sun.
Show ALL Of Your Hair
We have gotten a fair share of submissions that tend to only show a portion of your hair. We understand that the intention is to get a close up of your hair color so that we can match as closely as possible, however, the problem with only showing a small portion is that we are unable to get a full view of your hair color altogether. Hair is never really all one color. Sometimes there are lowlights or highlights all throughout your hair and typically your ends run lighter than the hair on your scalp. Because clip-in hair extensions mostly show on the ends, especially if you're adding length we want to match the shade of the clip-in extensions to the ends of your hair to ensure a seamless blend.
Get Multiple Angles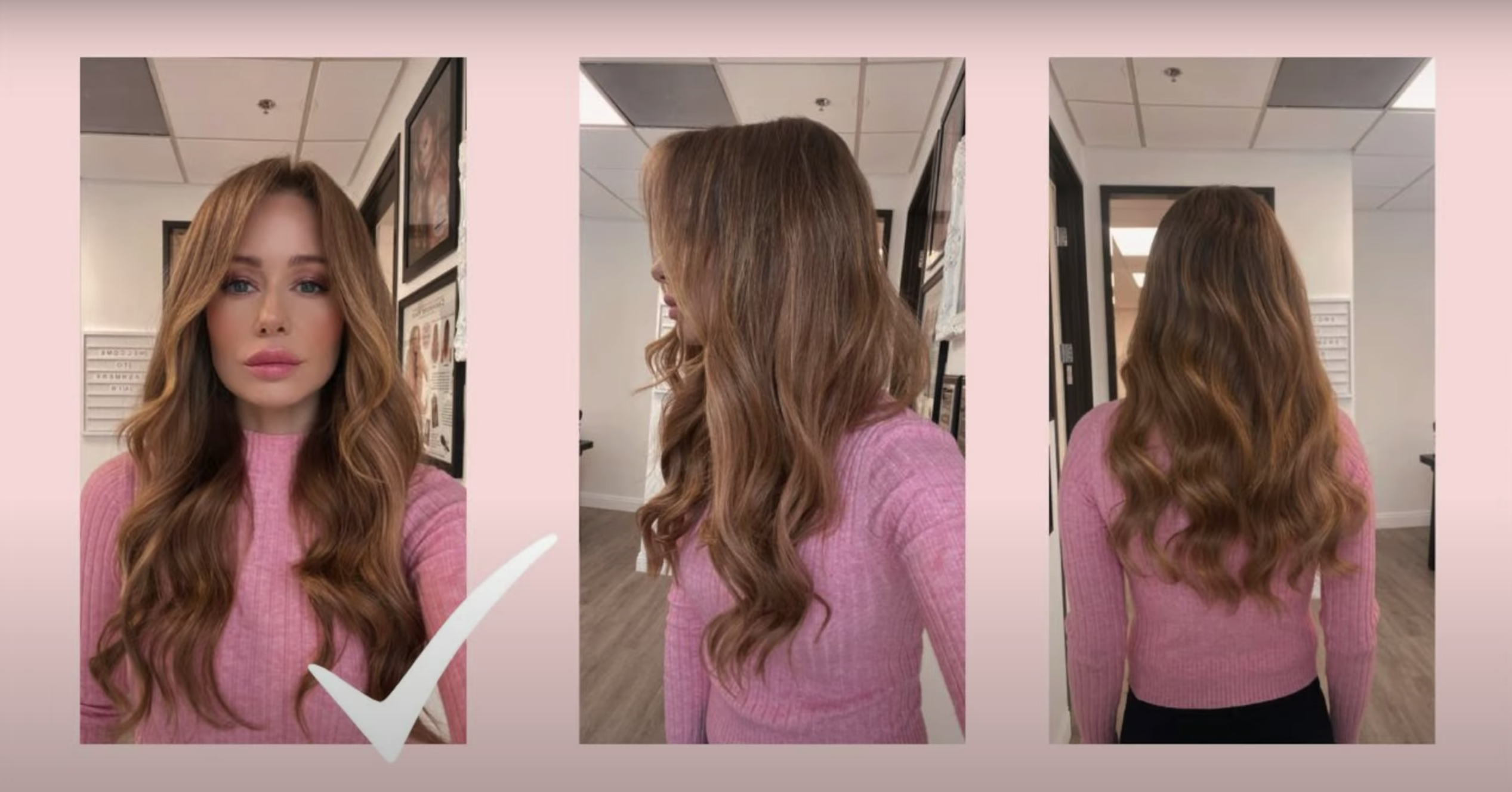 The nice thing about taking one photo to fit all of your hair, is that you wont have to take so many photos to capture all of your hair! We would love to see a photo of the front of your hair bringing all of it forward so we can also see some of the hair underneath that tends to run darker. A side profile is also a great angle to get an idea of what the outside of your hair looks like from the side. Lastly, you may need some help from a friend but bringing all of your hair to the back to capture a full view of what the outside of your hair looks like.
No Filters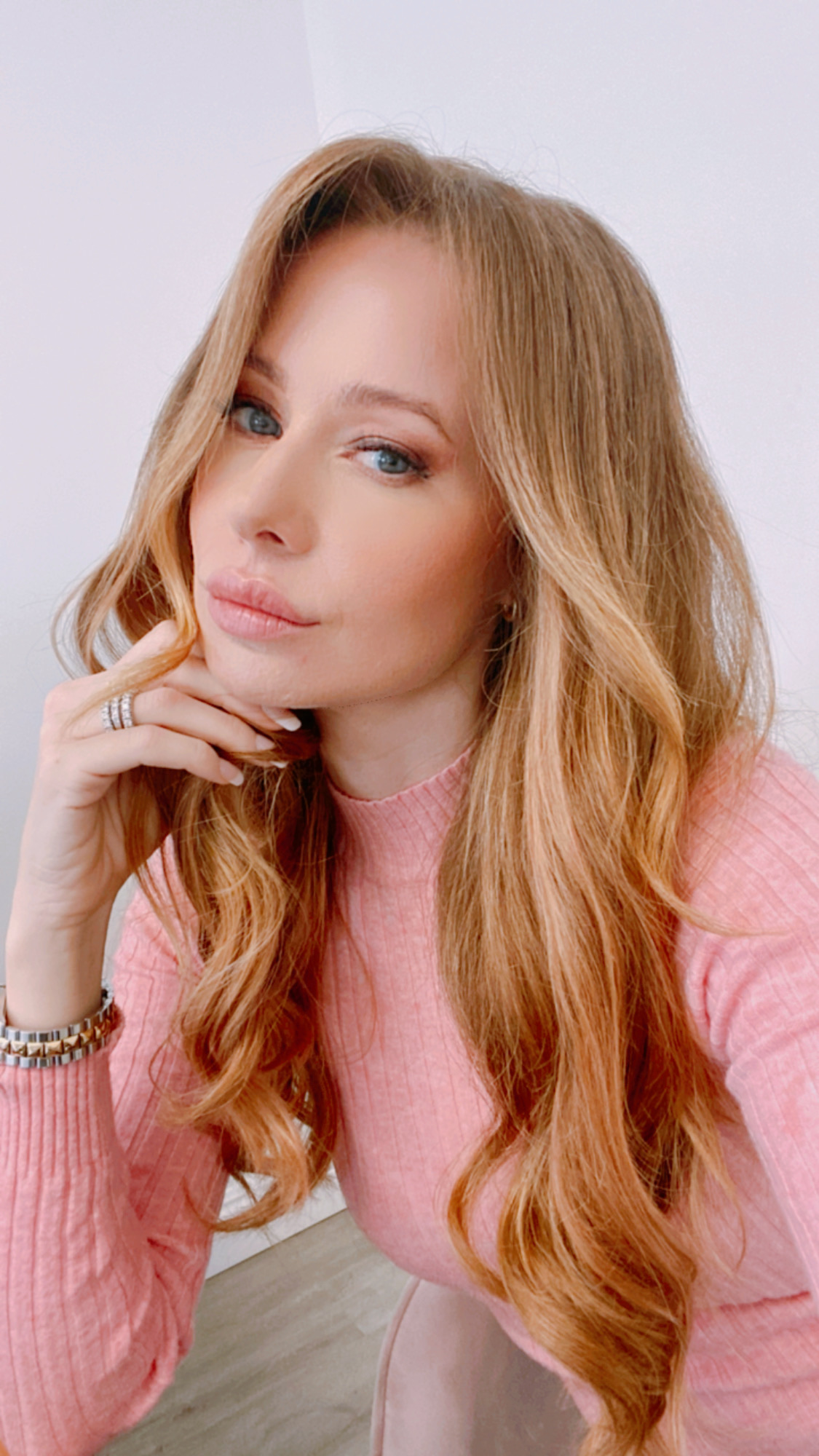 Just like the lighting, filters can alter the color of your hair which can make things difficult when it comes to giving you the most accurate recommendation. We highly suggest not using any filter or editing the photo in any way so that we can give you the most accurate reading to find your true match for your natural hair extensions.
How To Submit Your Photos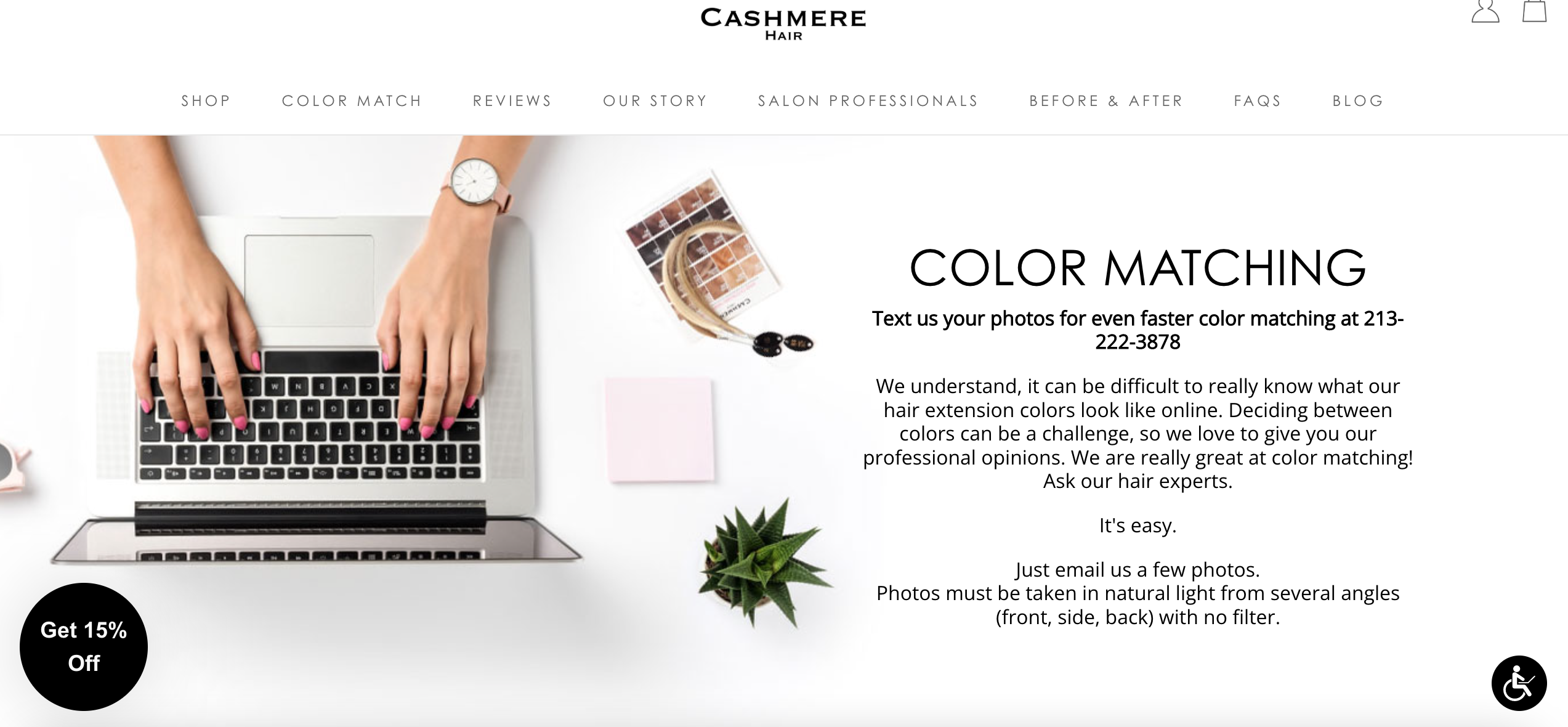 Once you've taken your photos and are ready to submit them for a color match you have a few different options on how you can send them to us with whichever is most convenient. You can always send us a DM on our Instagram page @cashmere_hair, or feel free to go to our website and click on the color match tab to be directed to an online submission through our email. You can also text us your photos for even faster color matching at 213-222-3878
This is a recommendation & not a 100% guarantee. If you are unsure about this recommendation, we highly recommend ordering color swatches or a color ring to see samples of the colors in person. Shop samples here: This is a recommendation & not a 100% guarantee. If you are unsure about this recommendation, order color swatches or a color ring to see samples of the colors in person. Shop samples here