How To Transform into a Mermaid with Cashmere Hair
Let's become a Mermaid for Halloween using your 100% Remy Human Hair Extensions from Cashmere Hair!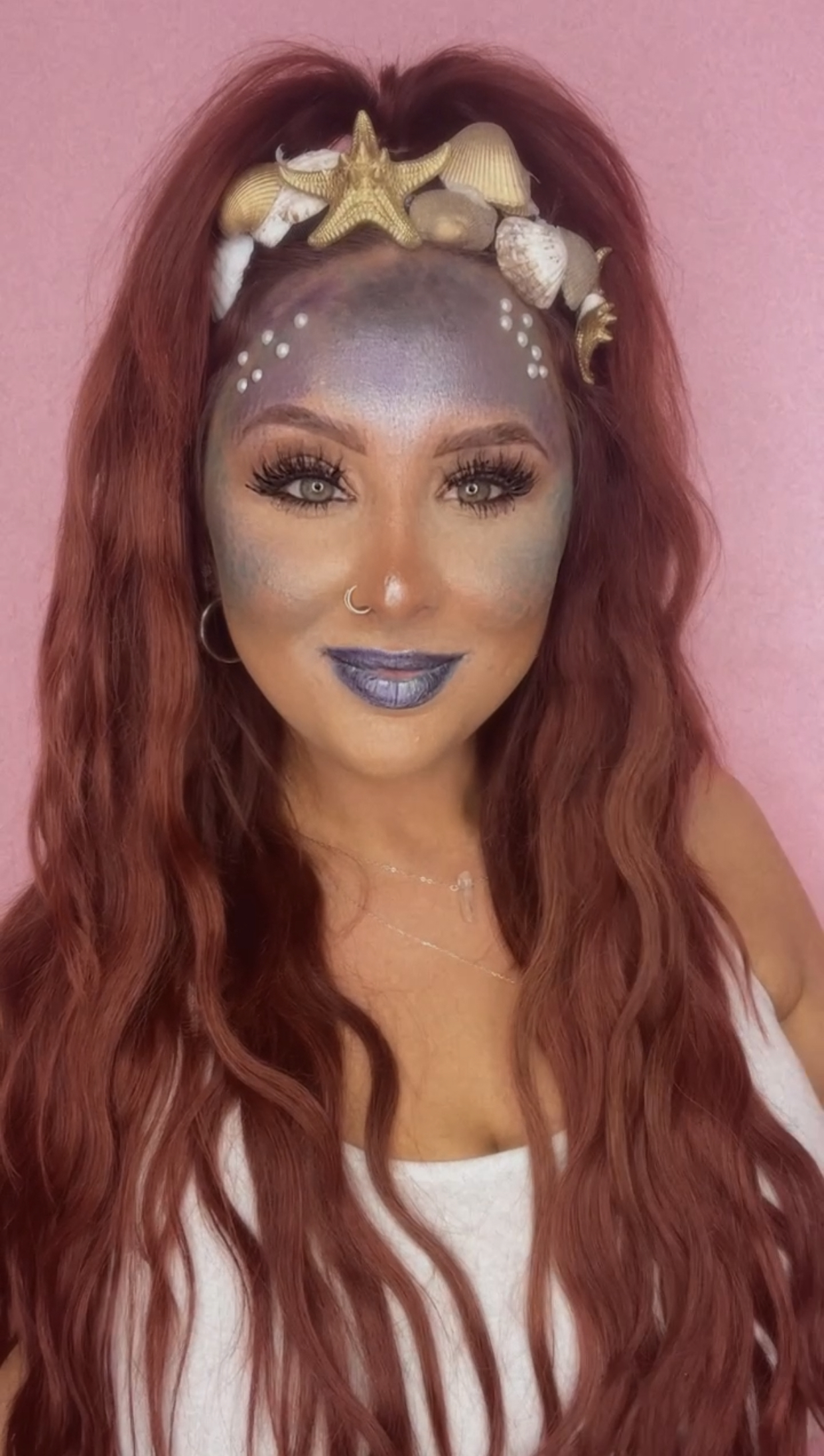 Make Your Seashell Crown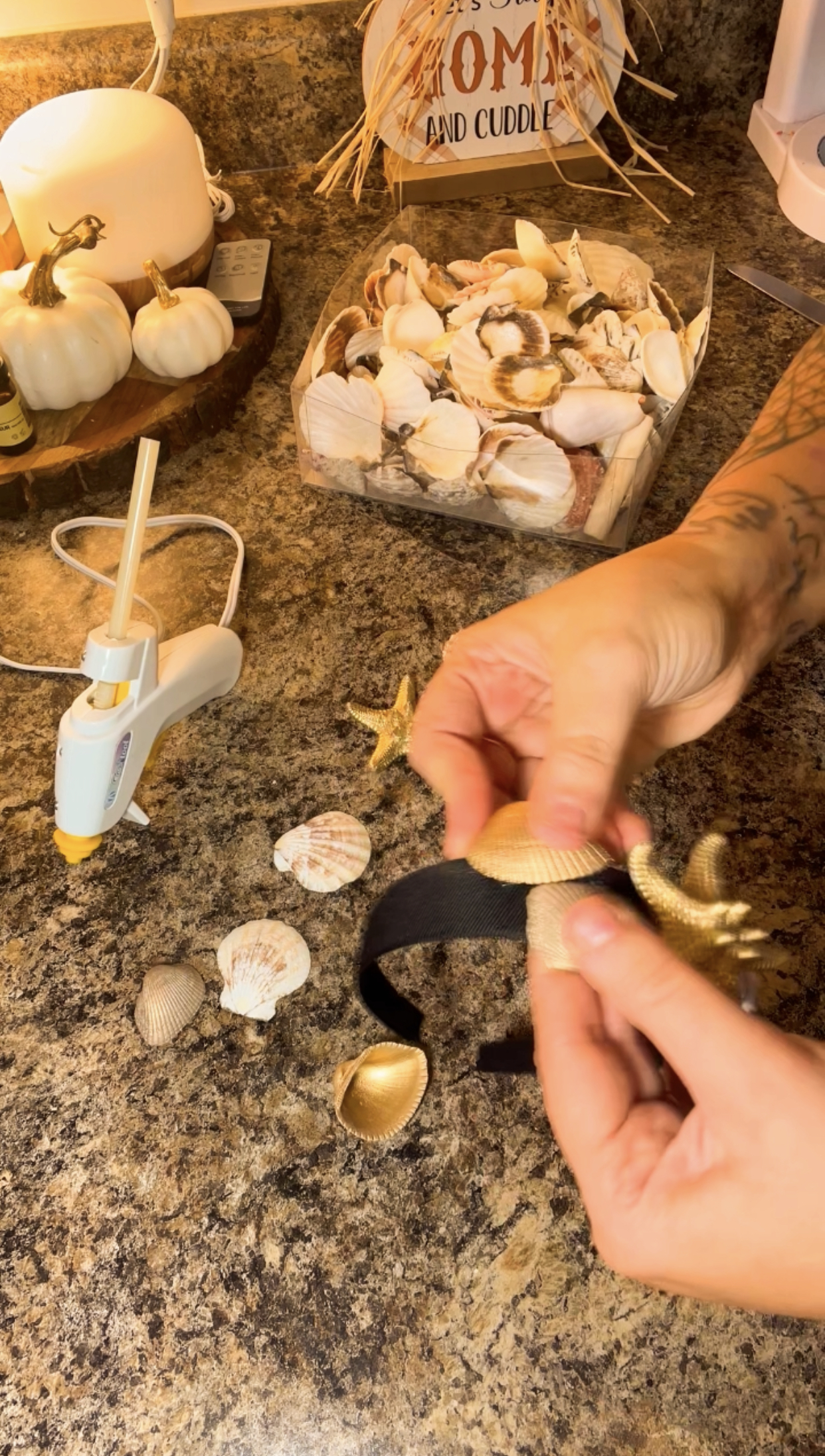 We're going to start off by making this super simple shell crown! It's so simple a fish can do it ;)
You'll Need:
• A plain thick headband
• Hot glue gun
• Seashells
First things first you'll want to gather all of your supplies to DIY your mermaid seashell crown. You can buy a bunch of shells or collect some from your local beach and use a headband you already own or purchase one at your local convenient store. You'll then hot glue the seashells onto the headband and set aside to let cool and dry.
Apply Your Fish Scales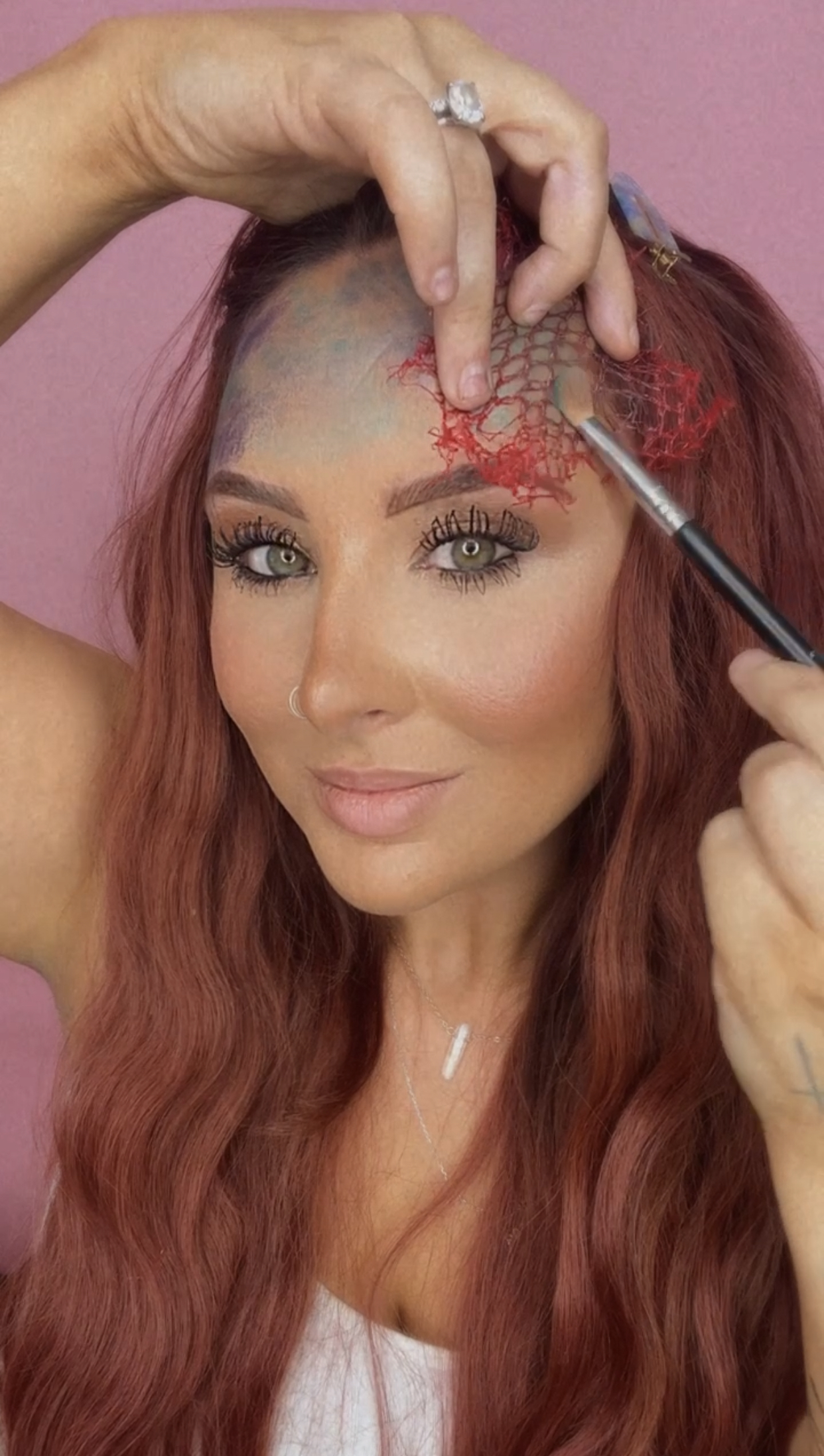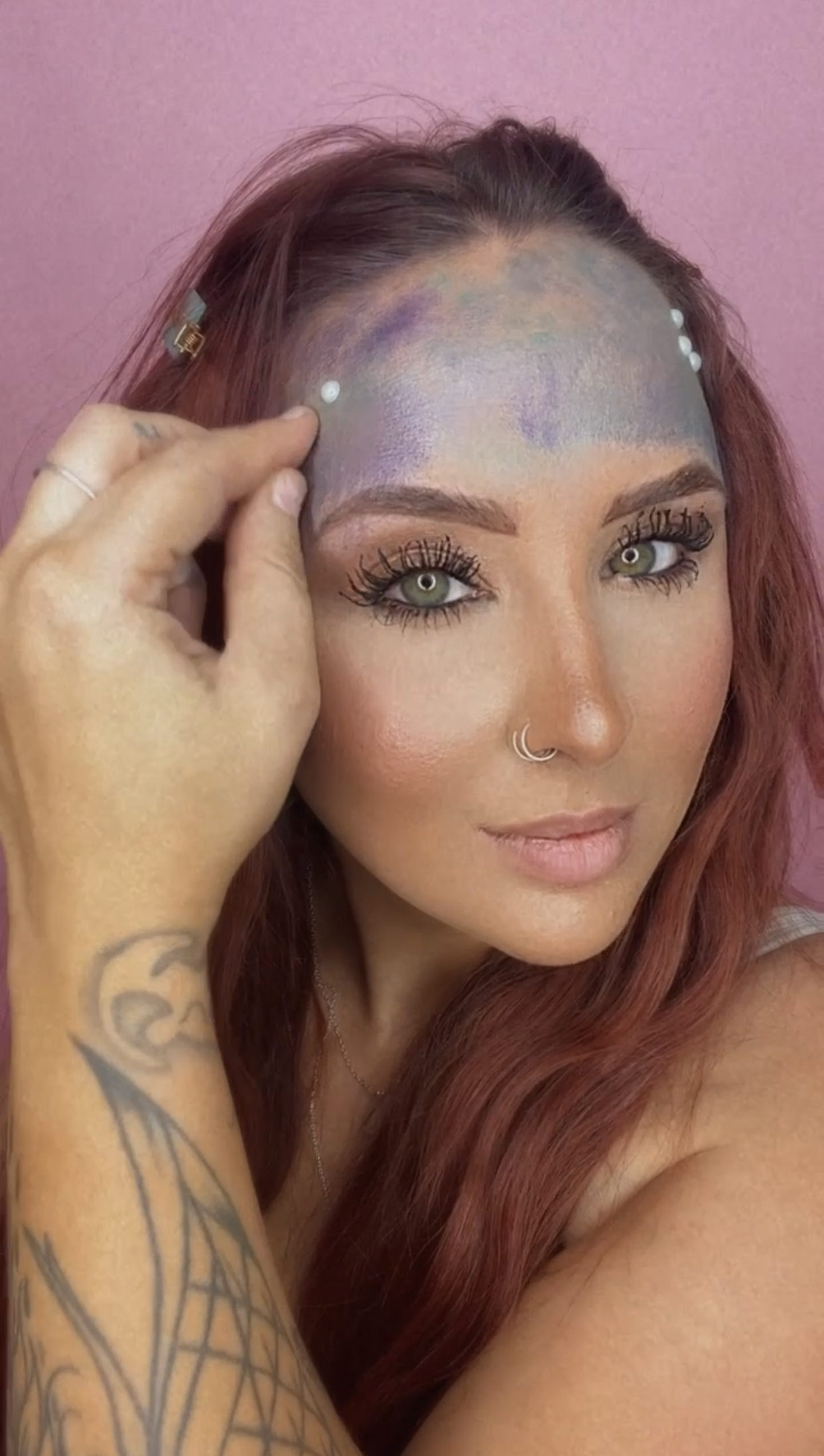 Now we can work on creating our scales. What you'll want to do is take some fishnet, or in this case we are using a clementine bag, and start pressing the eyeshadow on top of it. You'll want to be sure to keep the netting as still as possible so you can keep the outline of the fishnet. This is going to give you that scale-like effect. You'll just want to continue adding more scales until you get to your desired amount of color dimension. Try alternating colors to give that iridescent scale-like effect. In this case we chose to add blues and purples. We then added some pearls using eyelash glue to add a cute personal touch.
Apply Your Cashmere Hair Extensions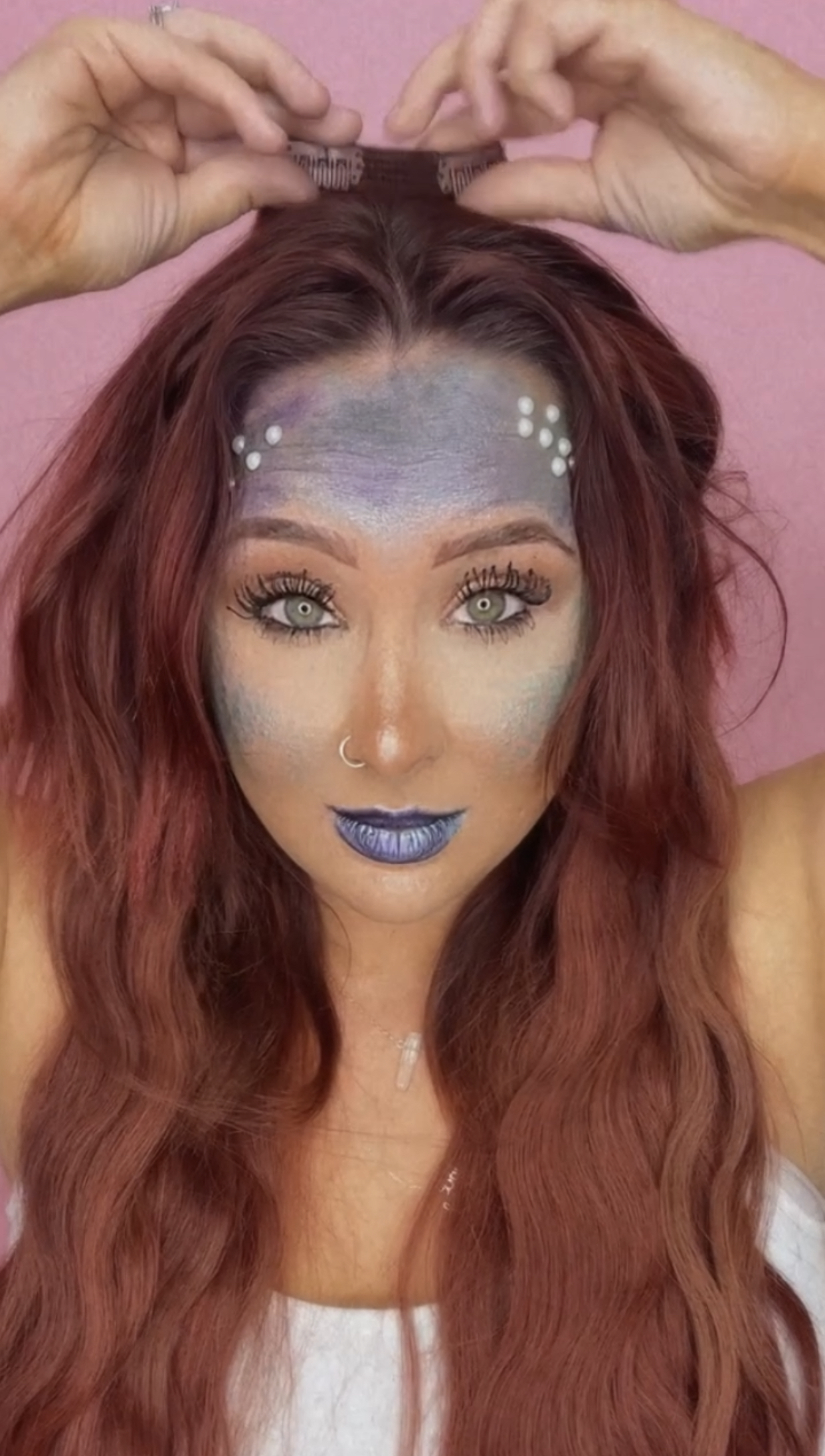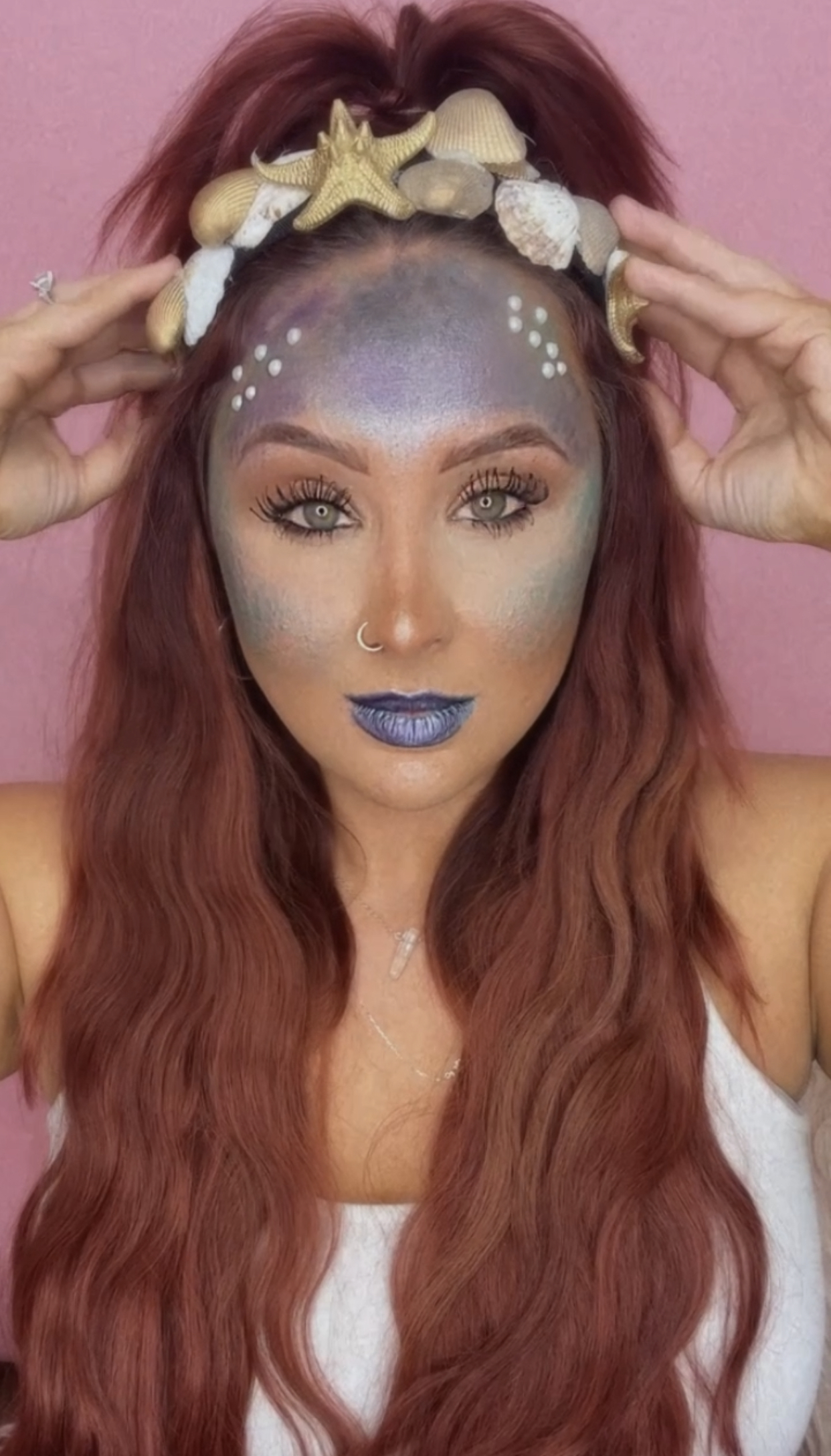 Next, we're going to complete our look with a fun lip color. Based on the color scheme of the scales, we went with a blue shimmery color for the lip. Next, we're going to get our clip-in extensions into place to add some extra volume and length to our mermaid waved hair. (If you need assistance with a color match be sure to message us on Instagram or contact us on our website) Then you'll want to take two extension clip-in pieces, and clip them to the top of your head so that you can create a half high ponytail and add some extra volume. Once that's up, you'll want to tease it out and add in your mermaid crown into place. Add some fun lashes, and an eye look to complete your mermaid makeup, then get some shine spray on the hair to make it silky smooth like you're under the sea, and you are all set for your Halloween party as a gorgeous mermaid.
Why Cashmere Hair Extensions?
Cashmere Hair Extensions are created using the highest quality, long- lasting, professional grade Remy hair. Cashmere Hair offers the convenience of DIY application for even the most inexperienced user. Cashmere Hair gives you salon quality hair without spending the time or money. Specially designed full tracks with small clips create the perfect hair extensions. It only takes minutes to apply, and seconds to remove. They are easy to conceal, even with thin hair, try our seamless clip-ins!
We have several hair extensions options so that you can achieve the hair style of your dreams! You can easily add more volume to complete your Halloween Costume with our Volumizer One Piece, create fabulous high or low ponytails, max out the fullness of your braids, and easily go from short-to-long in seconds with our Classic Clip-Ins, extensions.
Want More Halloween Inspo?
Head over to the Cashmere Hair Instagram page our the Cashmere Hair Pinterest page to see more looks like these: