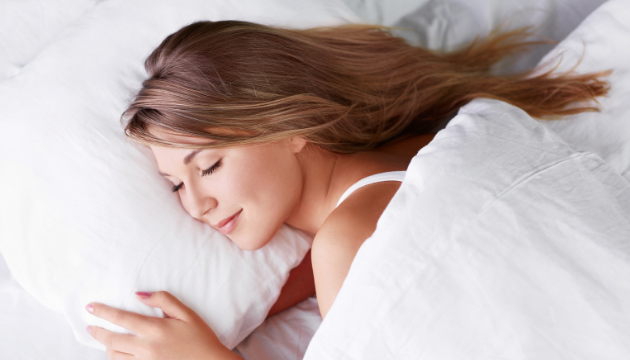 So you have fallen head over heels in love with your clip in hair extensions and want to wear them everywhere you go -- we don't blame you, babe! You may be asking yourself "is it bad to sleep with clip in extensions in"? or "how can I sleep comfortably in my extensions"?. Today on the blog, we are going to be breaking down the do's & don'ts when it comes to taking care of your clip in extensions -- & answering one of our top questions: can I wear my dreamy clip in hair extensions to bed? Grab your coffee & let's get into it.
Can You Sleep in Clip In Hair Extensions?
Although you may be intrigued to wear your glam clip in extensions to bed, it is best not to do so. This is because taking care of your extensions is so important -- especially when it comes to maintaining the life and longevity of the hair. If you were the wear your clip ins to bed, there is a chance that the extensions can get tangled and too much pressure may be added onto the clips. Instead, we recommend taking off your hair extensions and storing them in a safe place -- or even better: kept on a hanger in our luxury hair extension storage bag. Allowing your hair extensions to stay tangle free will not only help maintain the quality of your extensions, you won't have to deal with any tangles or potential damage -- and we LOVE that.
If there comes a time where you must sleep in your clip in hair extensions, we recommend braiding your hair in a low ponytail and using a silk pillowcase to prevent your extensions from getting tangled.
Is It Bad To Wear Clip In Extensions Everyday?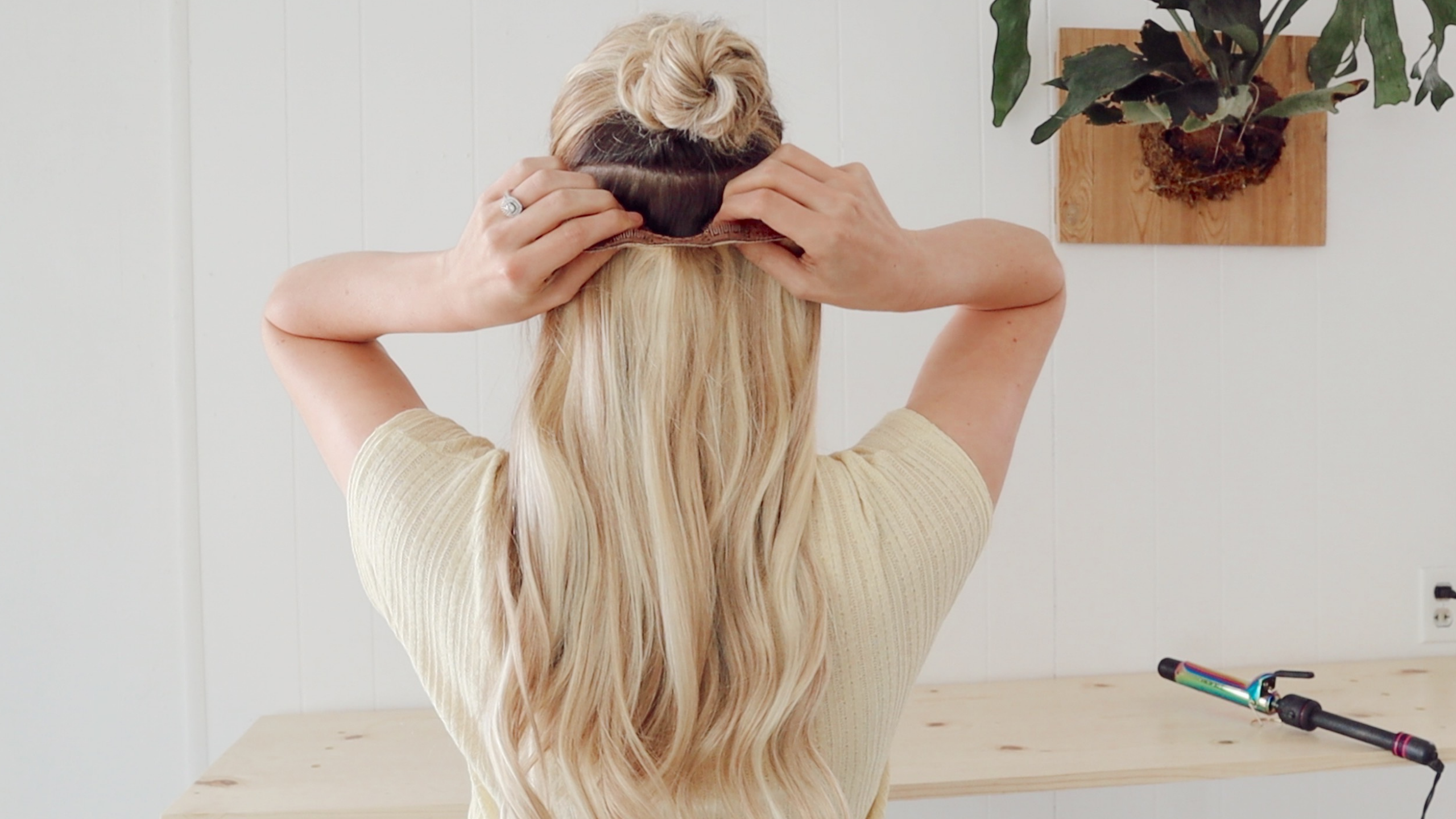 Here at Cashmere Hair, we are so proud to say that we carry the highest quality 100% Premium Remy Clip In Human Hair Extensions. Our luxurious clip in extension are not only made from the highest quality of hair, our extension clips are so soft and gentle on your natural hair. This is one of the many reasons why it is more than okay to wear your clip in hair extensions each and everyday. I mean -- who doesn't want to feel beautiful and glamorous on a daily basis? We know we sure do.
What Kind Of Extensions Last The Longest?
If you are looking for the best clip in hair extensions, you have come to the perfect place. Our sought-after extensions have an amazing reputation for their longevity and overall quality. Our cashmere-soft, super glam hair extensions have such an incredible lifespan for so many reasons; with the number one reason being that they are made from real human hair. High quality human hair extensions, like Cashmere Hair Extensions, will last much longer than synthetic extensions. Synthetic extensions are prone to a significant amount of damage due to their inability to handle heat styling. Synthetic extensions not only limit how you can style your hair; synthetic hair has a rough, tacky texture rather than incredibly soft human hair extensions. Although synthetic hair extensions are significantly less expensive than human hair extensions, you will only get about 2-3 months wear out of synthetic extensions. If longevity and quality are top priorities like they are for us, you will be so happy that you decided to invest in the highest quality hair extensions: Cashmere Hair.