Why You Need The Seamless Clip-in Extensions From Cashmere Hair
If you have a hard time concealing traditional clip-in extensions and are looking for the best extensions for thin hair, our Seamless Clip-in Extensions are 50% thinner and much easier to conceal because they lay flatter against the head. We use a thinner seamless band than our competitors and they are long-lasting because we use a higher quality 100% Remy European hair. Our seamless extensions come in several popular lengths, 12, 16, 18, and 20 inches. Seamless extensions also contain slightly less hair per pack to ensure that the weight of the extensions is comfortable to wear for long periods of time and for those with very fine hair. Cashmere Hair Seamless Clip-in Extensions will keep your natural hair damage free with no bulk and give you the most beautiful natural volume and length. They come with four side pieces and then three tracks that go along the back that are wider.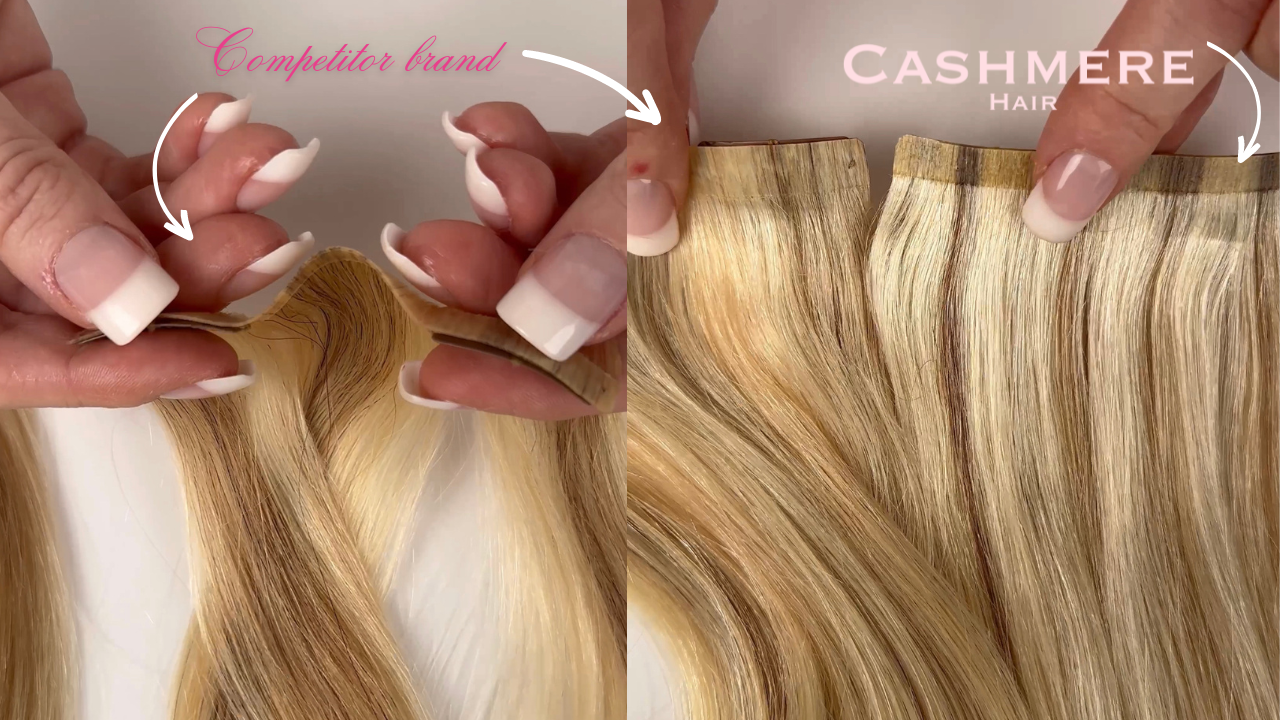 If you look at our side pieces, there's a very short distance between the clips, allowing them to really lay flat against the head. There's not going to be much space in there for it to buckle up, but if you look at one of our competitors' designs, you're going to see that there's a lot of space in there where that weft can come away from your scalp, causing them to buckle and be obvious. We've had many hair stylists be concerned about the seamless wefts and celebrities wearing them and worry that the band will be showing through because it does tend to have a little bit of a shiny texture to it, but with ours, you can see Cashmere Hair has made this seamless weft design that is so much thinner than our competitors, meaning there's less of this to show through the hair, especially when the camera is flashing and it's on celebrities.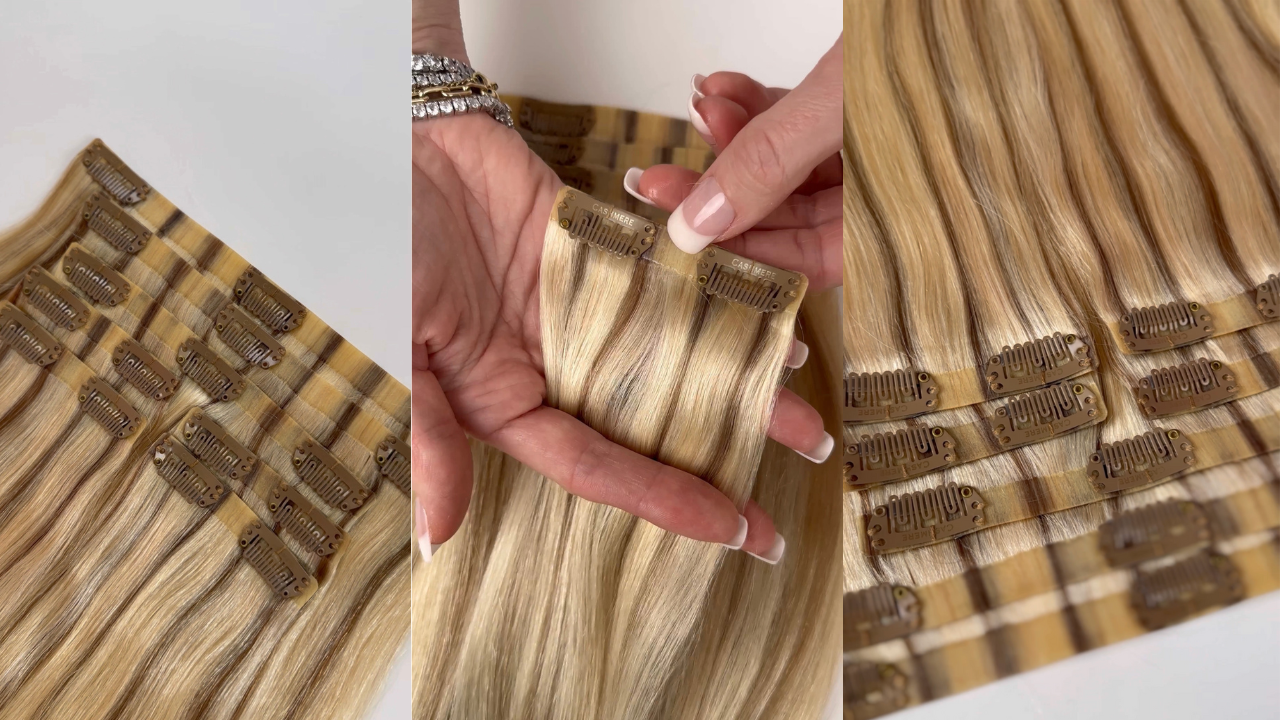 We use 100% Remy European hair for our Seamless Extensions collection, and we chose this type of hair because it has great texture. It's really high quality, making these really long-lasting. The texture of this hair also blends really well with those of you that have fine or thin hair. It has kind of a silkier, smoother texture to it, and is a bit straighter. This just helps it blend really well and look very natural on those of you with really fine or thin hair. If you want to create a sleeked back ponytail or a half-up style, we recommend using our seamless clip-in extensions because these are going to lay so flat against your head and you're really going to be able to cover them and conceal them very nicely in those Updos and Bridal hairstyles.