Mother's Day Gifts She's Sure To Love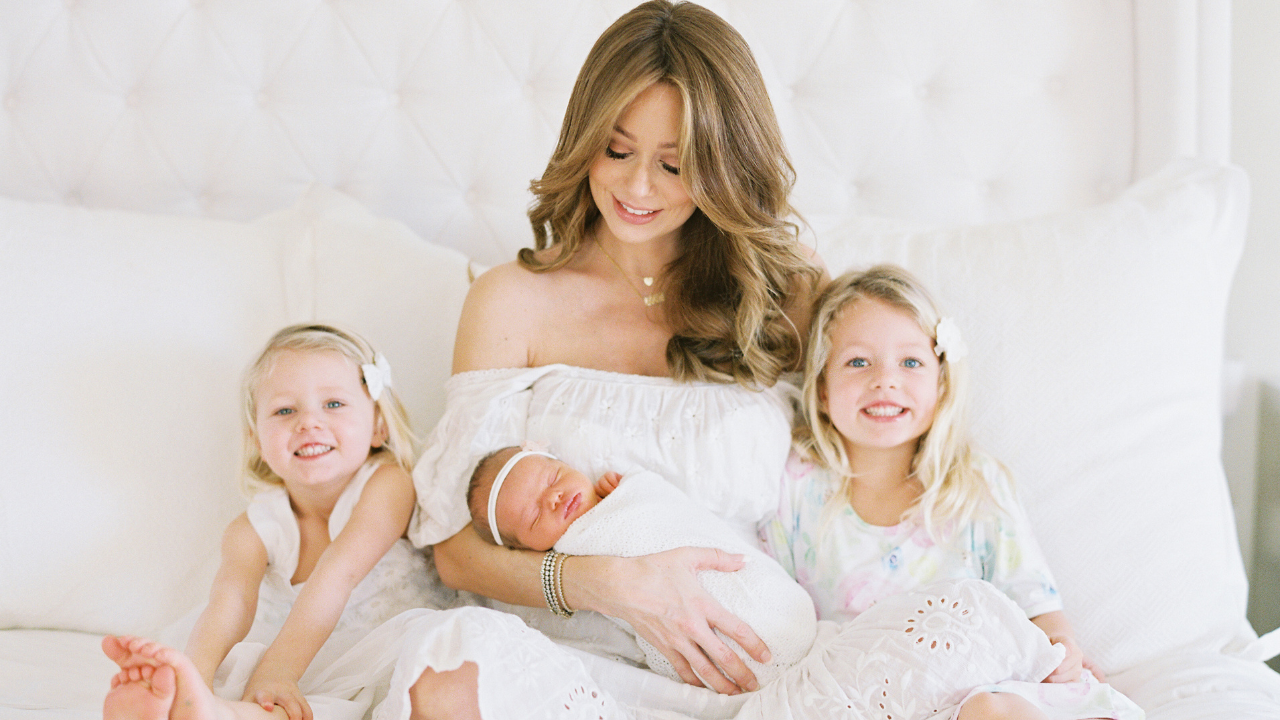 Mother's Day is a special occasion to show your appreciation and gratitude towards your mama for all she has done for you because she deserves it! What better way to do it than with a gift that will instantly boost her confidence and feel as beautiful as she is? Luxury hair extensions from Cashmere Hair make a great gift idea for moms who maybe don't feel 100% confident in their hair from post-partum hair loss, thinning hair with age etc. and want to add some length or volume. In this blog post, we'll talk about all the different ways you can purchase high quality hair extensions from Cashmere Hair for Mother's Day.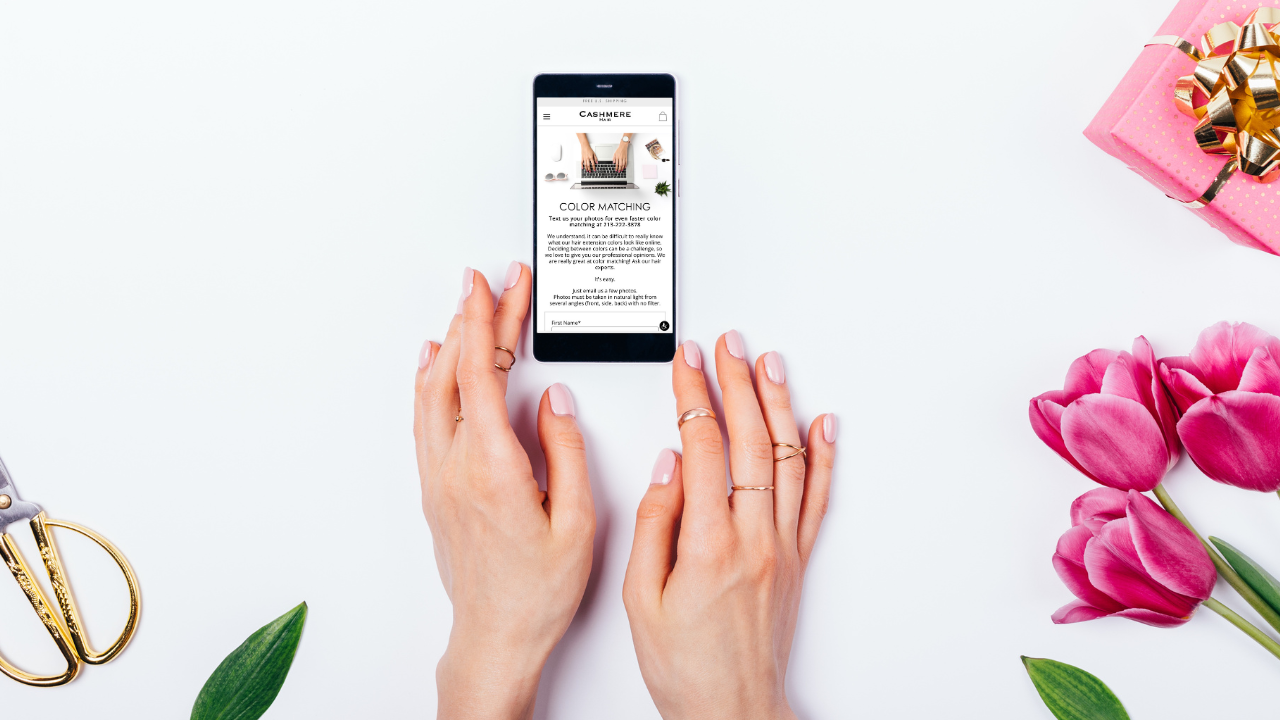 Color Matching with Color Match Experts
At Cashmere Hair, we have an incredible team of color match experts who can help you find the perfect shade for your hair. You can reach out to us via DM on Instagram or text your photos for an even faster color match at 213-222-3878, and our color match experts will guide you through the process. You can even fill out a form right here on our website. All you need to do is send us a photo of your mom's hair, and we'll take it from there! We'll analyze the color and texture of her hair to find the best match from our collection of 100% human hair extensions and wide range of natural-looking hair colors.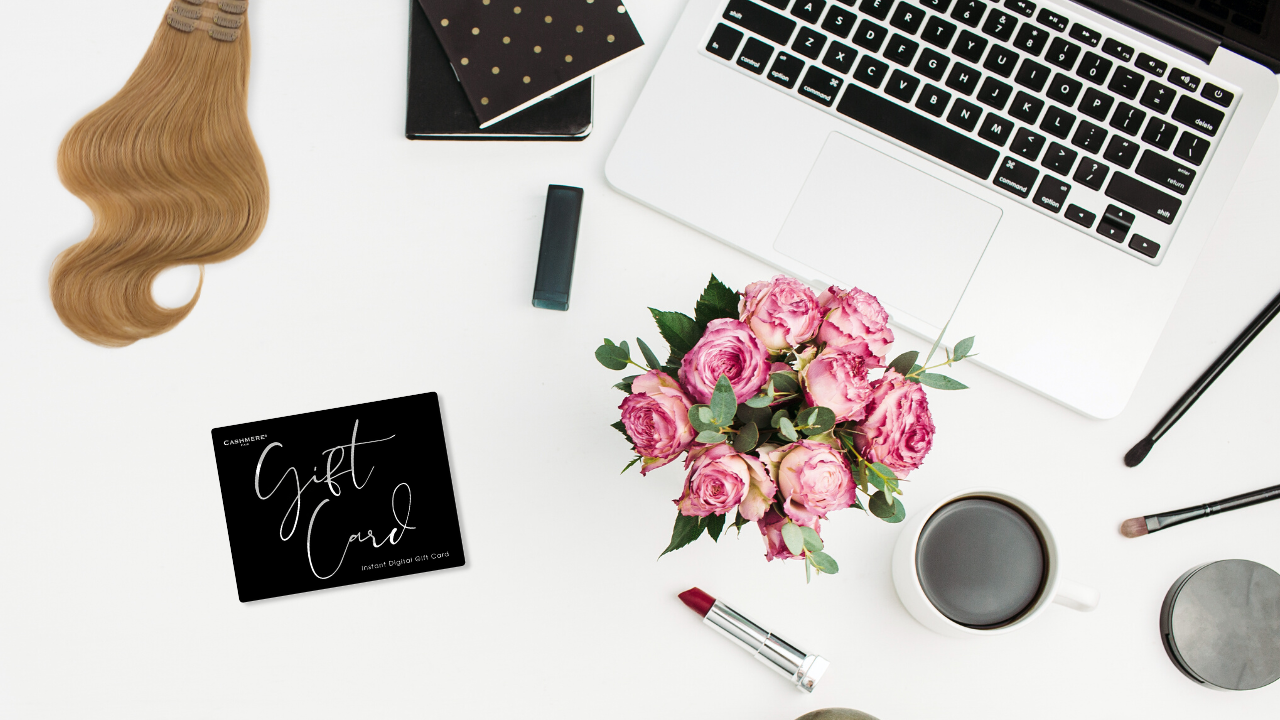 Gift Cards
If you're unsure about which clip-in hair extension shade your mom would prefer, you can always purchase one of our e-gift cards. With a Cashmere Hair gift card, your mom can choose the color and style of her hair extensions that best suits her needs and if she is already a regular customer of ours, this is the perfect way to get her hands on a fresh set or try something new. Our gift cards can be used on our website to purchase any of our hair extension products.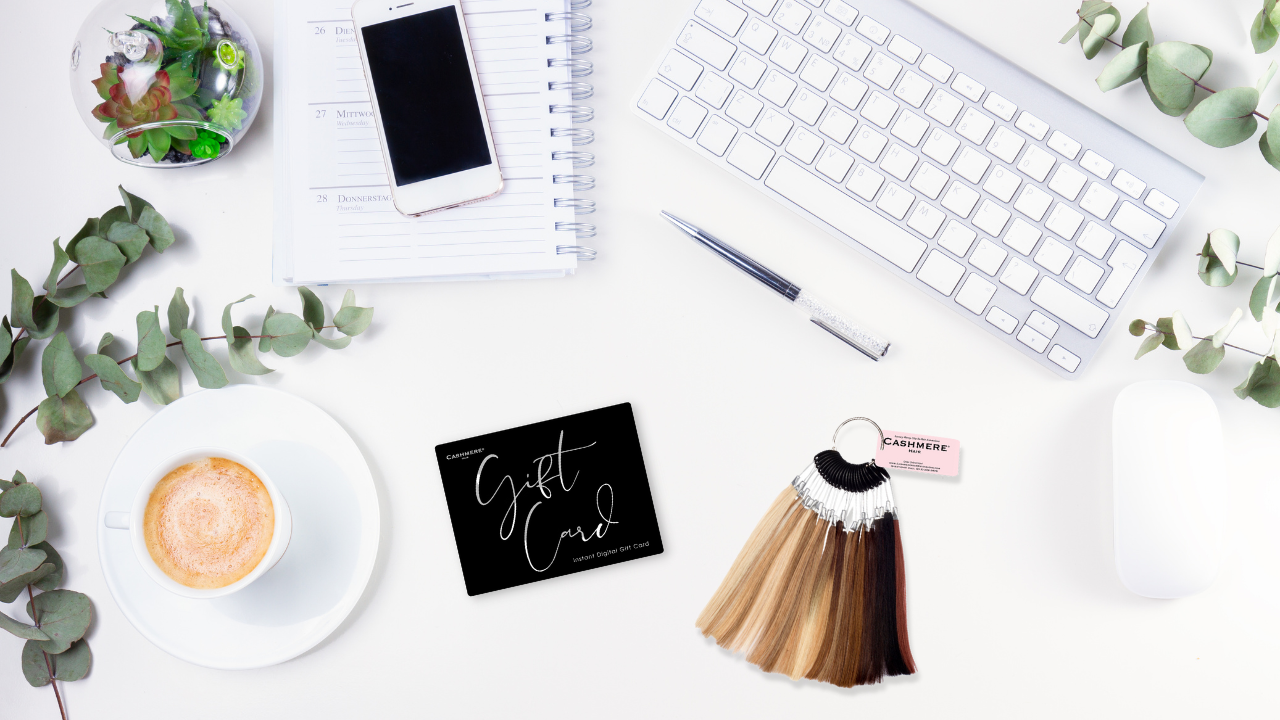 Color Ring and Gift Card
If you want to give your mom the option to color match her hair extensions herself, you can also purchase a color ring and a gift card so that she can get a chance to see our shades and quality in person. Our color ring has all the shades available for each of our hair extensions, or you can purchase individual hair swatches/targeted color rings with all of our blondes, brunettes and red head shades so that your mom can compare it to her hair to find the perfect match. Once she has selected the shade, she can use the gift card to purchase the hair extensions of her choice.
In conclusion, Cashmere Hair Extensions offers multiple ways to purchase the best hair extensions for Mother's Day. Whether you want our color match experts to help you find the perfect shade or want to give your mom the option to color match herself, we have something for everyone. You can purchase a gift card or a color ring and a gift card to make the process easier. Give your mom the gift of beautiful, voluminous hair this Mother's Day!