If you've been on the fence about investing in a set of clip in hair extensions, this list may give you the peace of mind you need that you are making the right decision!
I have personally worn clip in hair extensions for the past 10 years, and worn Cashmere Hair Extensions exclusively now for the past 7 of those years! I had tried many different brands, and once I found these treasures I simply have never gone back! Let's chat about some reasons why myself, and countless others, choose to wear clip in extensions I bet at the end of this you'll be confident in your decision to rock some gorgeous new locks as you travel through 2022!
CLIP IN EXTENSIONS ARE EASY TO MAINTAIN
When it comes to clip in hair, you do not have to go into salons continuously. No more getting extensions moved up, re-done, etc. Which in turn, means less time and money for you spent on extensions -- and less time spent in the salon.
I love that I can clip them in when I want and take them out as needed. No sleeping discomfort or shower troubles when you simply just take them out. On lazy days at home, you can keep your luxury clip in extensions stored in our hair extension storage bag, and then when you want to take your hair to that next level in just a few seconds, clip them in!
Because Cashmere Hair carries the high quality 100% premium Remy human hair extensions; with proper care, your clip in extensions will last 6+ months. So while they are an investment, it's one that is so worth it because you can get so much use out of each set!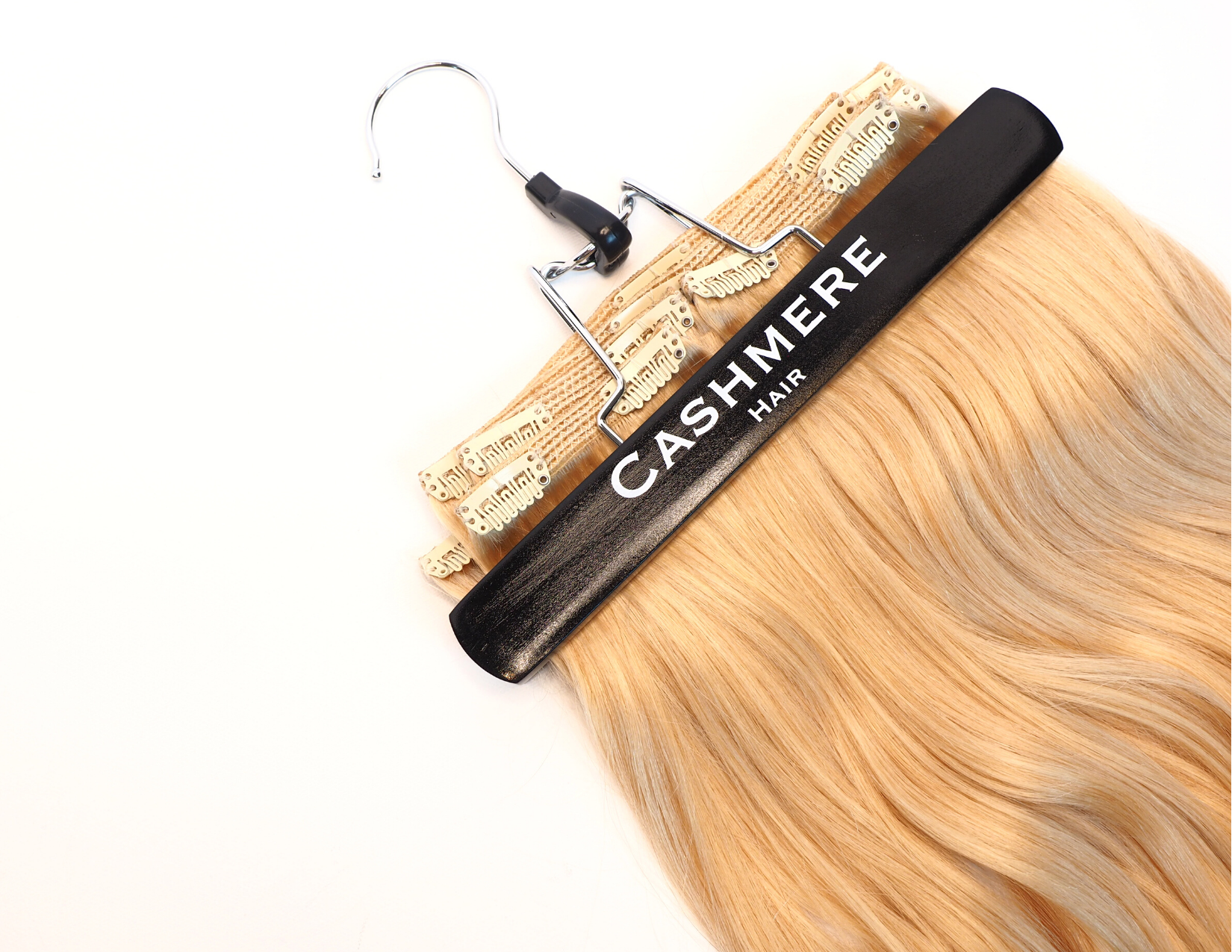 CLIP IN EXTENSIONS DO NOT DAMAGE YOUR HAIR
Unlike many other types of using extensions on the market, high quality clip in hair extensions will not damage your hair. Cashmere Hair uses a gentle yet secure clip that ensures clips stay put throughout the day, without sliding or slipping. You won't need to tease or backcomb your hair for the clips to stay in, simply clip and go!
Often gluing, taping, and other methods can leave hair thinned or with significant breakage over time. Rest assured: clip in extensions won't take away from your natural hair, only add to it!
THERE IS A HAIR EXTENSION OPTION FOR EVERYONE
Not only does Cashmere Hair Extensions offer a wide variety of colors to match every hair loving gal, but they also have a variety of clip in hair extension styles to suit each person's needs. Below, you can find a list of what type of clip in extensions Cashmere Hair has to offer. Let's figure out which one will be best for your hair!
CASHMERE HAIR EXTENSION COLLECTIONS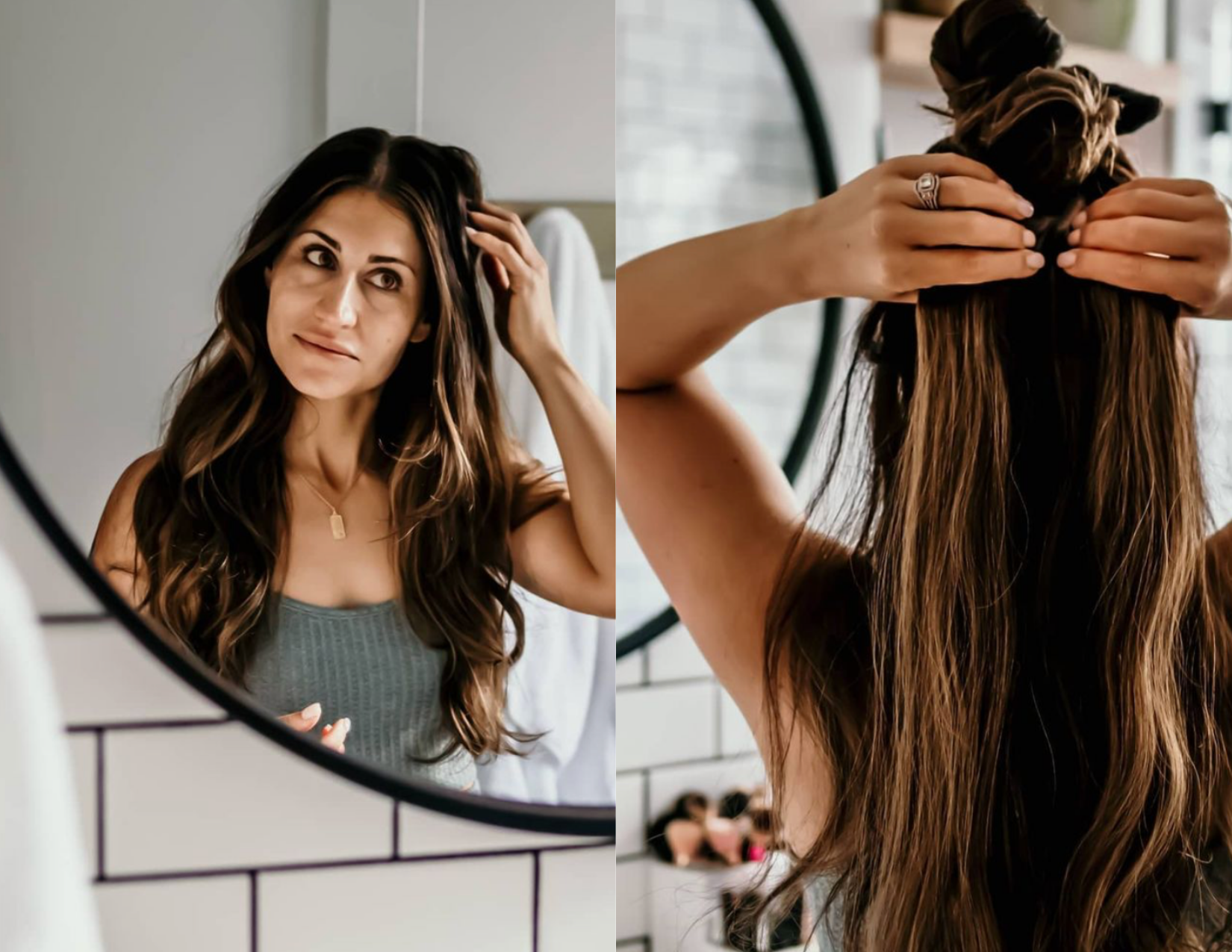 CLASSIC CLIP IN EXTENSIONS
The Classic Clip In Extension Collection are the original and forever glamorous clip in hair extensions! You can find these iconic extensions in all different lengths and colors! These will be your classic rows with clips to secure in wherever you please.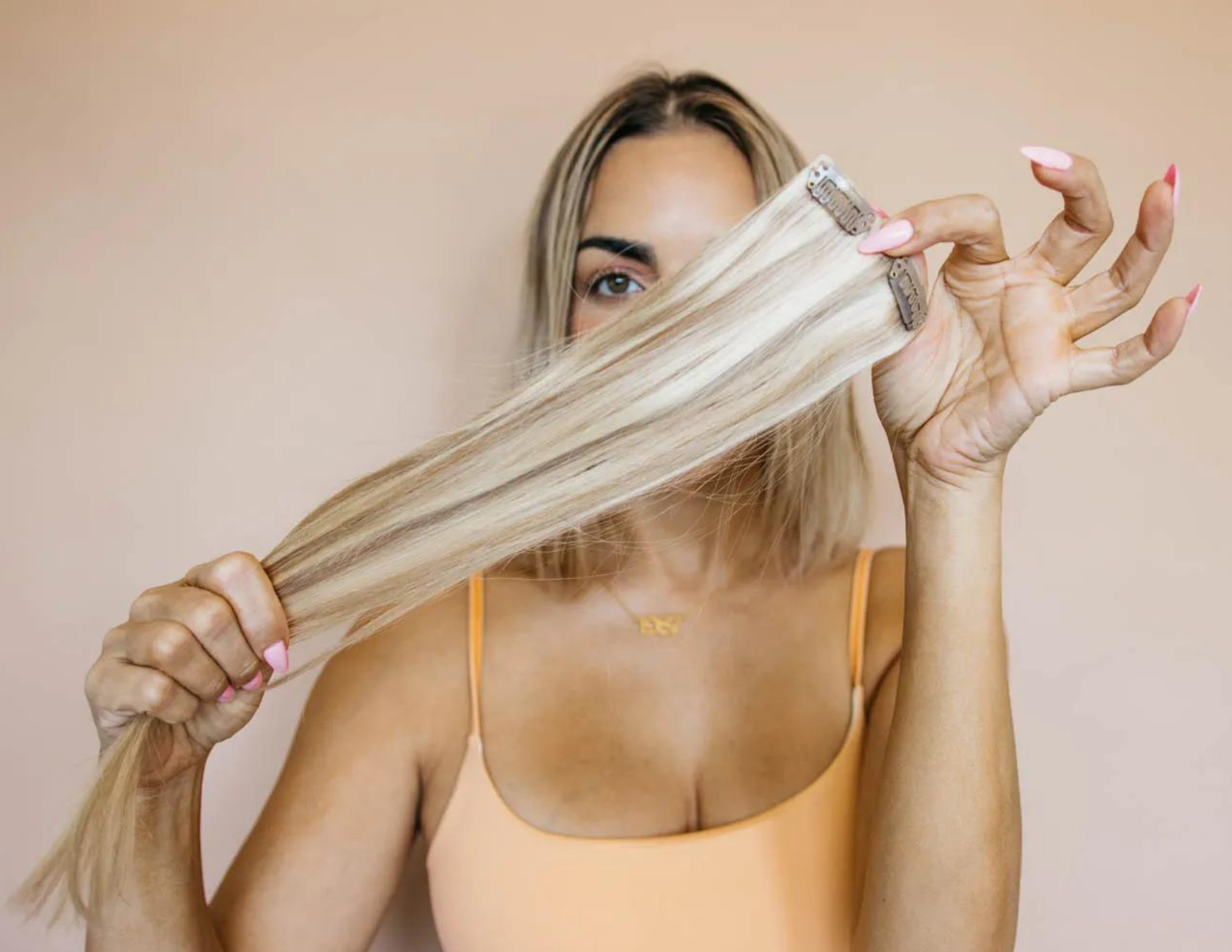 SEAMLESS CLIP IN EXTENSIONS
The Seamless Clip In Extension Collection is the perfect collection for hair with hair on the fine or thin side. The seamless extension wefts are 50% thinner than our classic clip ins -- making them virtually undetectable.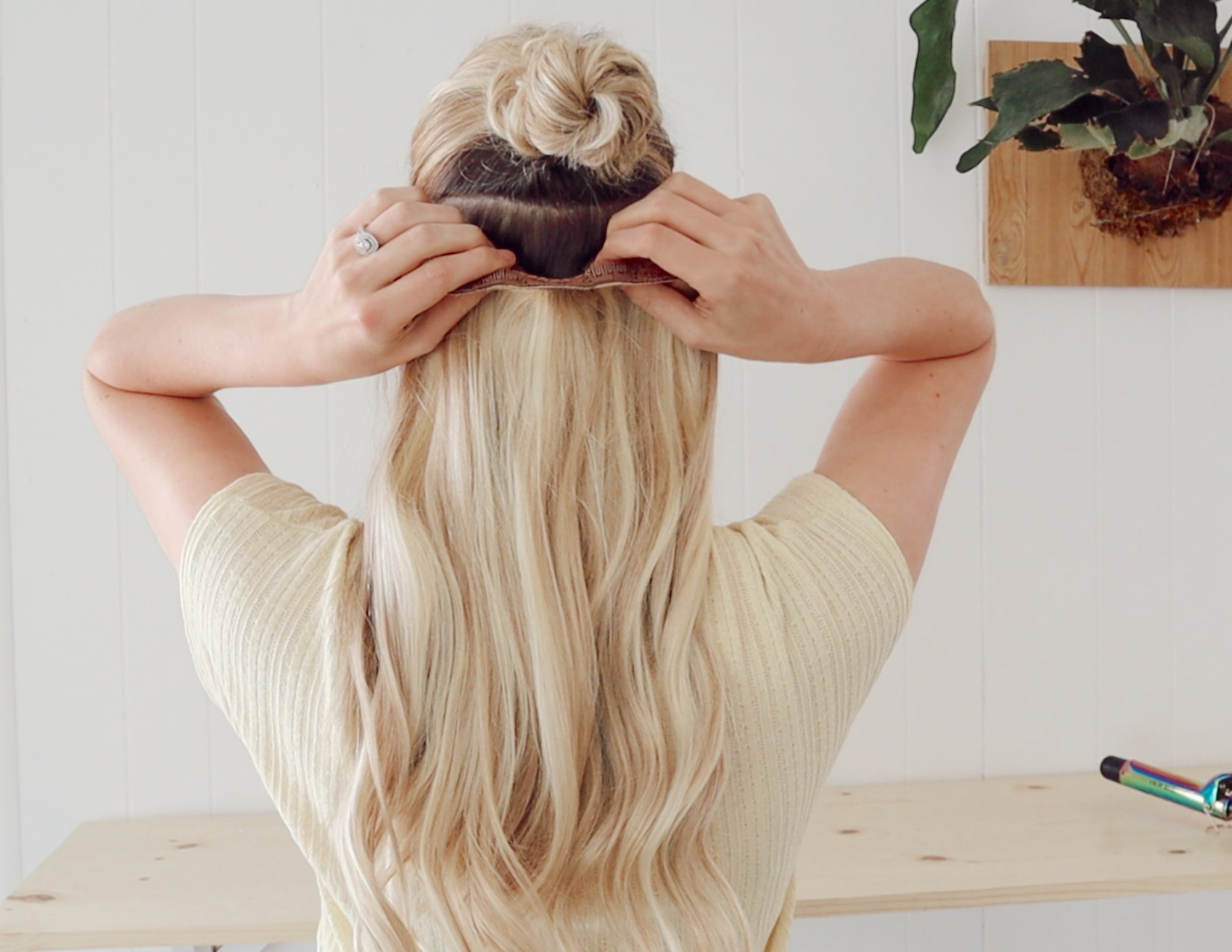 VOLUMIZER ONE PIECE EXTENSION
The on-the-go, better than a halo extension! The ultra luxe Volumizer One Piece Extension features 6 comfortable clips to create balance and a secure grip. The one piece is best for medium to long hair lengths. Longer hair is required to blend and avoid the hair extension "seam" where there is an obvious difference between your hair and the extensions.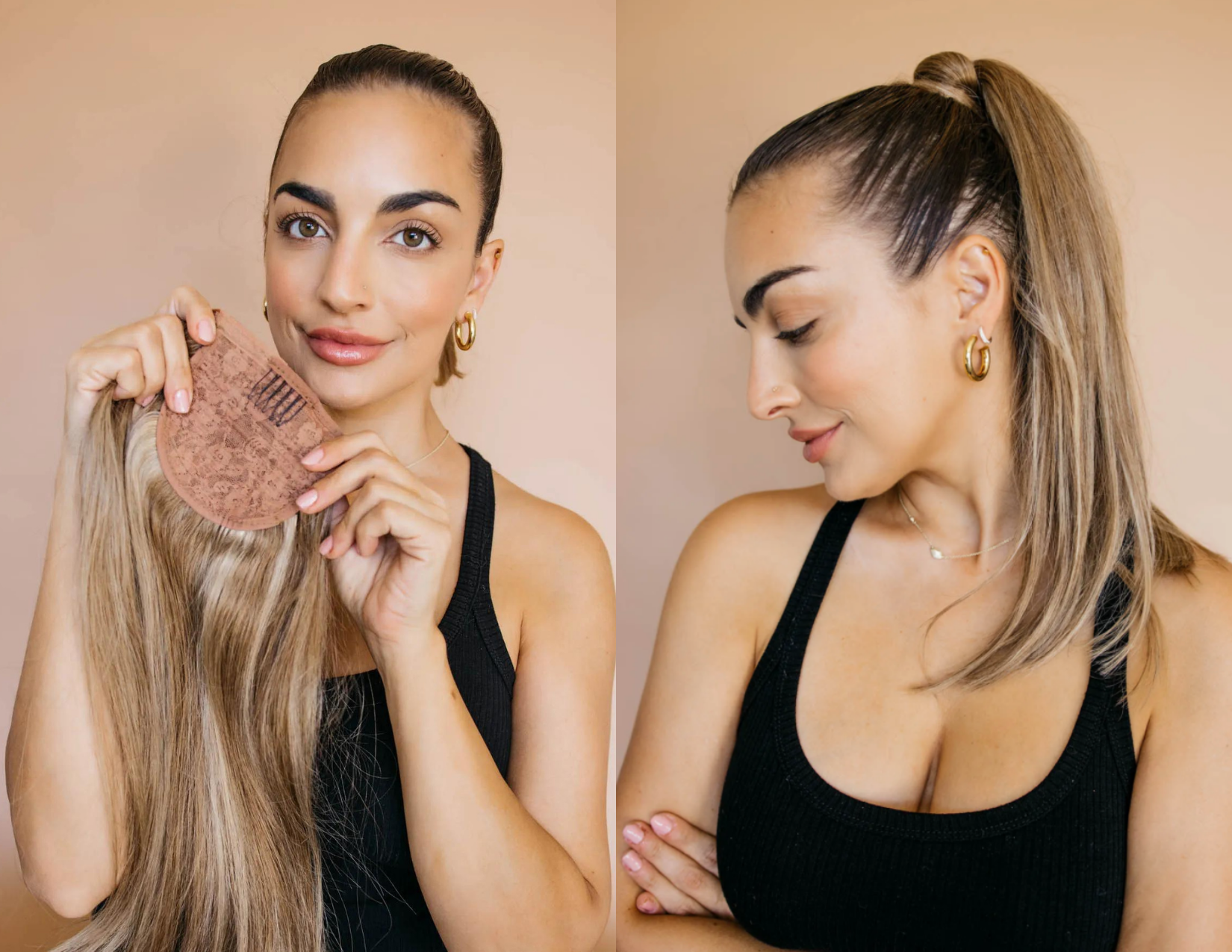 WRAP PONYTAIL EXTENSION
Whether you have short hair or long hair, the Wrap Ponytail Clip In Hair Extension will be your hair's new best friend. It will either completely cover your natural hair giving you a new glamorous ponytail or blend perfectly with your longer hair adding the most amazing fullness. It is designed with a comb that can be placed underneath a hair tie, or behind your ponytail holder. Then a section of hair is designed to wrap around the base of your own ponytail concealing the ponytail holder and the attachment.
NO ONE CAN TELL YOU'RE WEARING EXTENSIONS
This is hands down, the biggest compliment when wearing hair extensions. From personal experience, I find people are often shocked when I tell them I'm wearing extensions.
Since Cashmere Hair only carries the highest quality real human hair extensions, the extensions are smooth and shiny yet blend seamlessly with my natural hair. The texture matches flawlessly so no one can tell you are wearing them! These gorgeous clip in extensions are incredibly thick all the way down to the ends. You won't have hair that tapers off into nothing like other brands of lesser quality do. It will look natural and thick from top to bottom.
Let's be real: We have all seen hair extensions gone wrong. With Cashmere Hair, you can have peace of mind knowing that their extensions will level up your hair and add to the beauty already in you!
Cheers to 2022, Cashmere Babes!