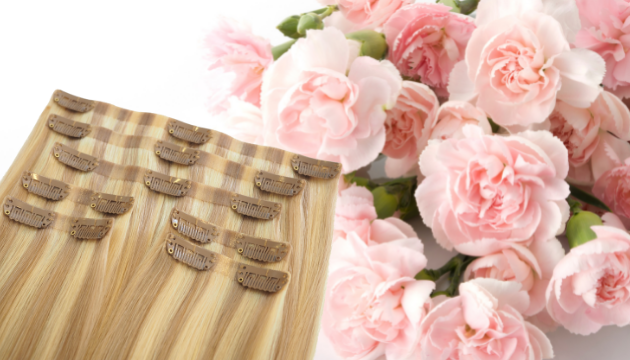 Have you been considering clip in hair extensions, but not sure if you should make the investment? Cashmere Hair is here to help you with the best decision!
We will be focusing on the main reasons that make our glamorous clip in extensions a MUST HAVE. Not only are our hair extensions great for volume and length, but they can also be a lifesaver in your beauty regimen when it comes to hiding a thinning hair and even damaged hair.
Here are the top 6 reasons why Cashmere Hair Extensions are worth investing in!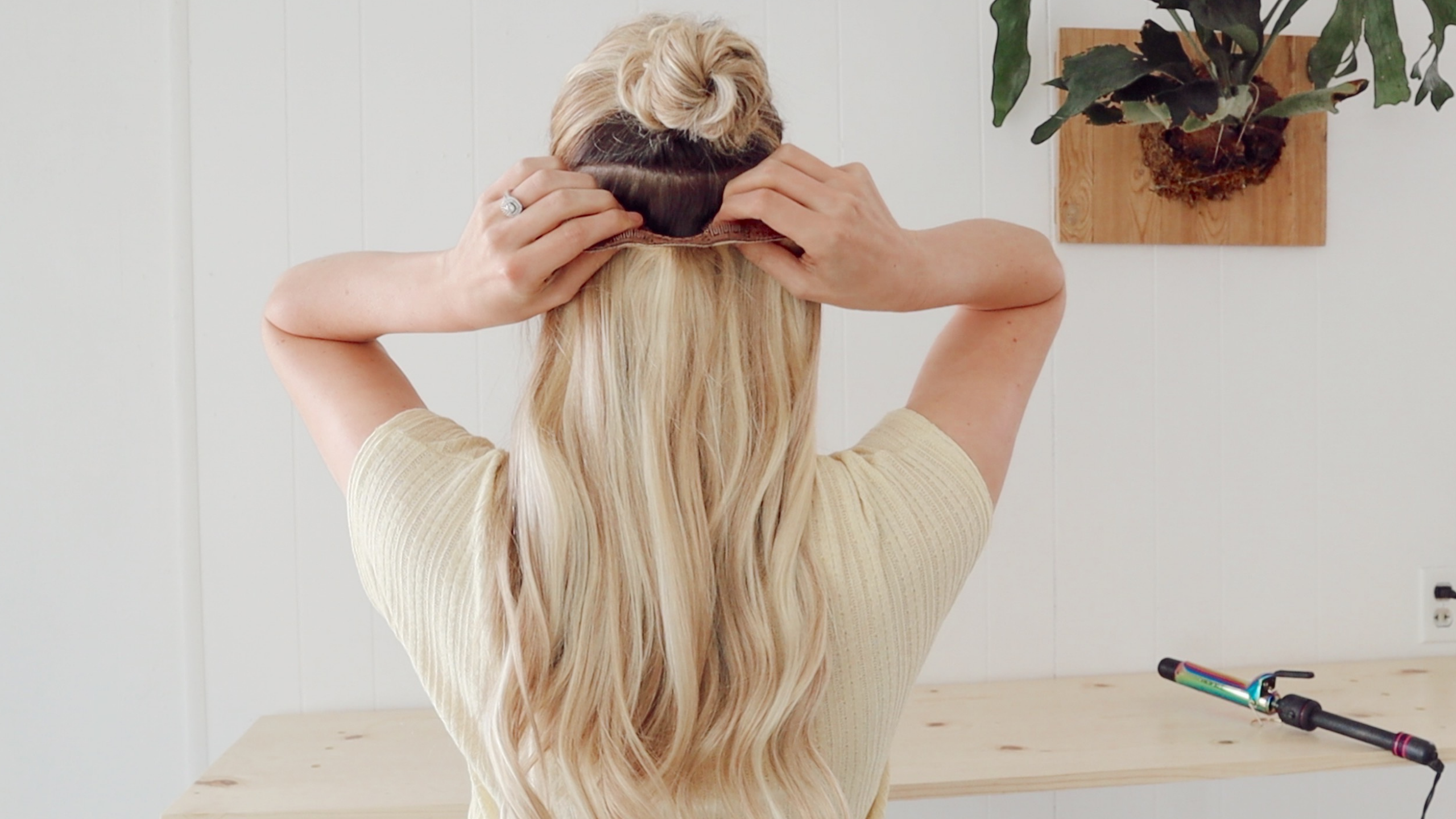 1. Add amazing and gorgeous volume to your hair.
Achieve longer and thicker hair in just a matter of minutes! If you are are like many other women that also struggle with thin or fine hair, you may be looking for a quick confidence boost that is easy to achieve. This is where extensions are the ideal solution. You may even be suffering from hair loss or alopecia which is very common. Cashmere Hair Extensions, especially our seamless hair extensions for those with fine hair, are a great resource for getting back the confident hairstyle you once had or always dreamed of. Hair extensions will help you achieve that extra volume you've always dreamed of and all it takes is a few wefts.
2. To Add Length
Say hello to your new long locks!
Clip-in hair extensions will not hinder hair growth so it's the best alternative to rocking longer locks while waiting for your real hair to grow out.
Have you ever asked yourself: "Why won't my hair grow past a certain point?" We totally understand the frustration of having hair that just won't seem to grow past a certain length, no matter how patient, gentle, and caring you are to it. If this sounds like an issue you're experiencing, then clip in hair extensions are the perfect solution. That long hair you've been dreaming of and working towards can easily be achieved in a matter of minutes, we promise. It sounds too simple and easy, right? Take a look at how it's done - we're not kidding!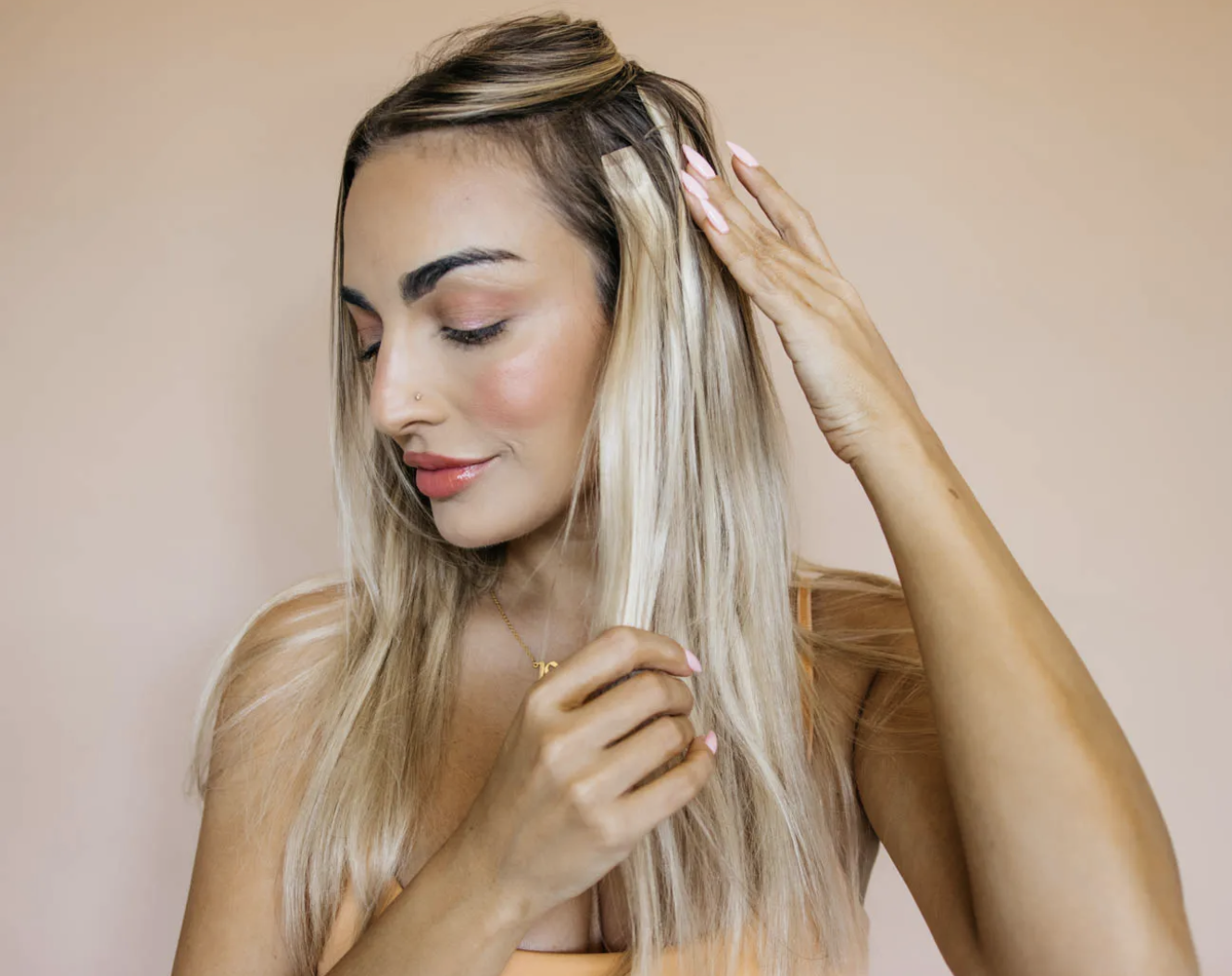 3. To Add Highlights
Kiss damage goodbye!
Wouldn't it be fun to experiment with different colors in your hair without risking any damages or mistakes during the process?
Or ever want to experiment with a fun color or highlights but worry it may not look good?
Clip in extensions make this process simple and easy for you - you can play around with different colors, try out the balayage trend that you have been thinking about, or add in those highlights/lowlights you've been considering. All that without having to worry about the long-term commitment, and without causing any damage to your hair.
4. Haircut Regret

We have all heard that one horror story from a friend whom walked out of the hair appointment asking for advice on how to hide the brand new un-asked for pixie cut. Or the story we hear where we ask for a small itty bitty trim off the ends, which turns out to be the amount of hair we have grown out the last 3 years.

Clip in hair extensions are ideal for any haircut regret or hair fix.
5. No Damage
YES - you heard that right! Zero damage to your own natural hair. One of the best things about clip in hair extensions is that it causes absolutely no damage to your hair whatsoever, unlike other hair extension alternatives such as tape-ins which can prevent hair growth and cause damage to your hair and even cause hair loss.
Not to mention how quick and easy clip-ins are to wear.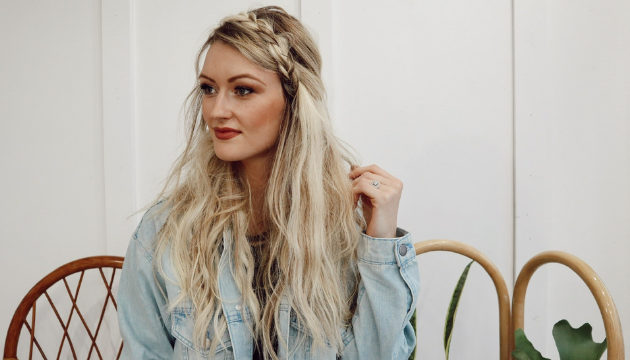 6. Re-Create Amazing Hair Styles
Change up your look!
Clip-ins are a sought after accessory for weddings, parties, and fun nights out and even everyday styles by not only celebrities, but the most popular social media influencers and bloggers and You-tubers.
Cashmere Hair Clip In Extensions will give you that instant hair style we see and obsess over in magazines and online photos. Don't be afraid to accessorize your hair by adding in a few wefts to create a braided headband or even a fun messy bun. We also sell a Ponytail Extension to add directly to your ponytail for the quickest and fastest stunning ponytail. They are a great way to get creative and stay stylish at the same time. Effortless!
It takes literally no time to clip in, and how you style it is up to you. With Cashmere Hair Extensions, you can save time trying to look good.
Lots of love!