Hair extensions are a way to add length, volume, or color to your hair. With so many different types on the market, , it can be hard to decide which type to choose.The type of hair extensions you choose depends on your specific needs and what your personal hair goals are. Clip in hair extensions do not require salon visits, and are quick to apply and easy to remove at any time; while other extensions such as hand tied hair extensions are a semi permanent extension option that allows you to go to sleep and wake up with gorgeous hair that are full of length and volume. In today's blog post, we will be giving you the inside scoop of everything you need to know about the latest hair craze -- hand tied hair extensions.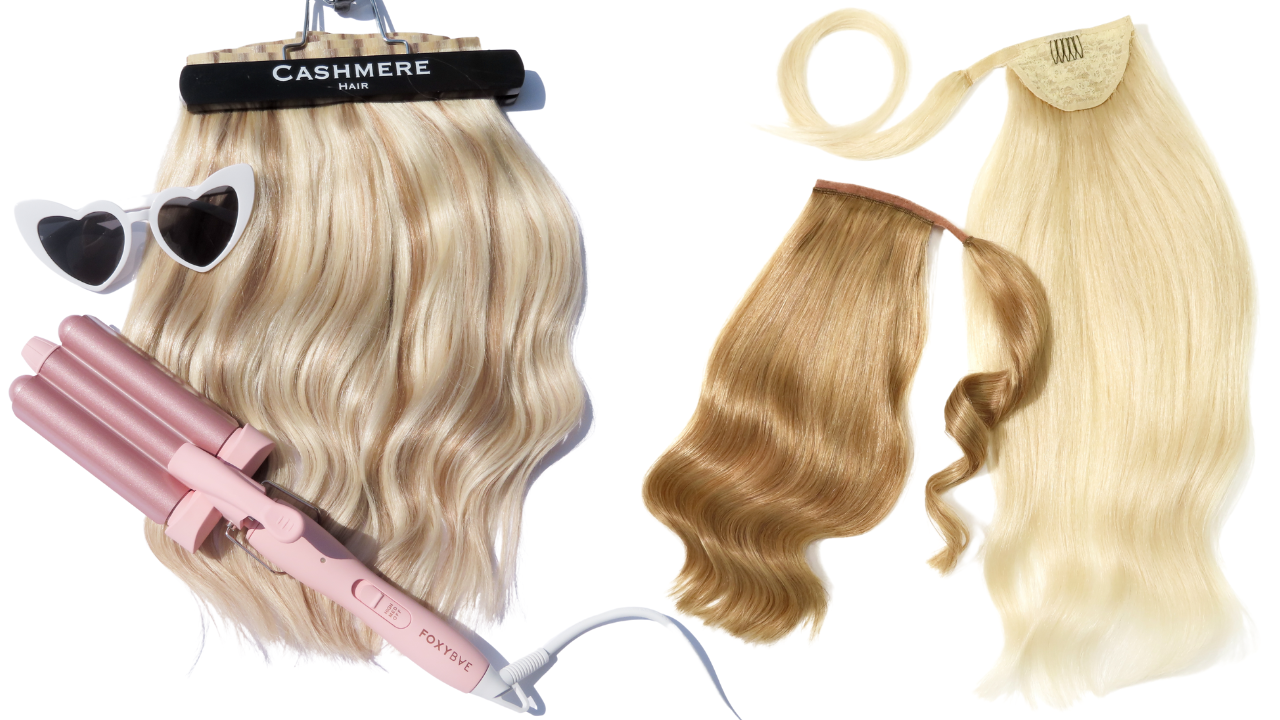 What Are Hand Tied Extensions?
Hand tied extensions are a type of hair extension. There are many types of hair extensions on the market including hand tied wefts, tape ins, you name it. Hand tied hair extensions are often a favorite choice due to their lightweight look and feel. Hand tied hair extensions can be customized by color, weight, and length -- depending on the desired needs of the individual. Hand-tied extensions are designed with individual strands that are carefully tied to your natural hair. This ensures that the final product looks natural and feels cashmere-soft..
The hand tied extension installation process starts with the stylist taking the hand tied wefts and tying them together with a thread or string. Then, they take the extension for the new piece of hair that they want to add and tie it to the other one. This is done until all of their desired amount of extensions has been reached. This method makes it so easy to combine different shades of extensions to compliment your hair's dimension or add extra pops of color without the use of hair color or bleach.
There are many benefits to using these types of extensions. One benefit is that these types of extensions look very natural and blend in with your own hair better than other types of hair extensions, such as tape in extensions or even halo extensions which may be less secure or too noticeable. Hair extensions are more convenient than you would think! This method cuts down your hair care routine and is much convenient for those who want to wake up with thicker and fuller hair on a daily basis. You are able to keep your natural hair in excellent condition, achieve the hair of your dreams, and save time getting ready in the morning.
Why Are Hand Tied Extensions So Popular?
It's official. Hand tied extension are disrupting the hair extension industry...and we aren't mad about it.
Hair extensions have been around for many years, but recently they have become more popular than ever. Hand tied hair extensions are the most popular type of hair extension. because they are easy to use and can last for a very long time.
There's an extension for every type of hair. Hand tied extensions can be installed at a salon by a licensed professional. Installing hand tied wefts is not an instant process like clip in hair extensions -- BUT in exchange for your time and a short trip to the salon, hand tied hair extensions will provide you with healthy-looking hair for much longer.
Hair extensions are not just for long hair. This type of extension is also a great option for people with thinning hair or shorter hair because it can be used to add volume and length to your hair.
Are Hand Tied Extensions Right For Your Hair?
Hand tied hair extensions are ideal for people with thin hair or for those who want to add volume to their hair without sacrificing their length. If you are considering extensions for the first time, you may not know what type of extension is right for you. We recommend that you take the time to consider your lifestyle and ultimate hair goals. Your natural hair type can also help determine what kind of extensions will work best for you.
Hand tied extensions are perfect for people who want to add volume to their hair without sacrificing the length of their locks. Aside from being so gorgeous, hand tied hair extensions are a great way to cover up any damage done to your hair by heat styling or other chemical treatments.The best thing about hand tied extensions is that they are the most natural looking type of hair extension. When hand tied extensions are installed properly by a trained professional, you won't ever have to worry about if your extensions are showing as hand tied hair blends beautifully with the natural hair. Trust us when we say no one can even tell you are wearing extensions!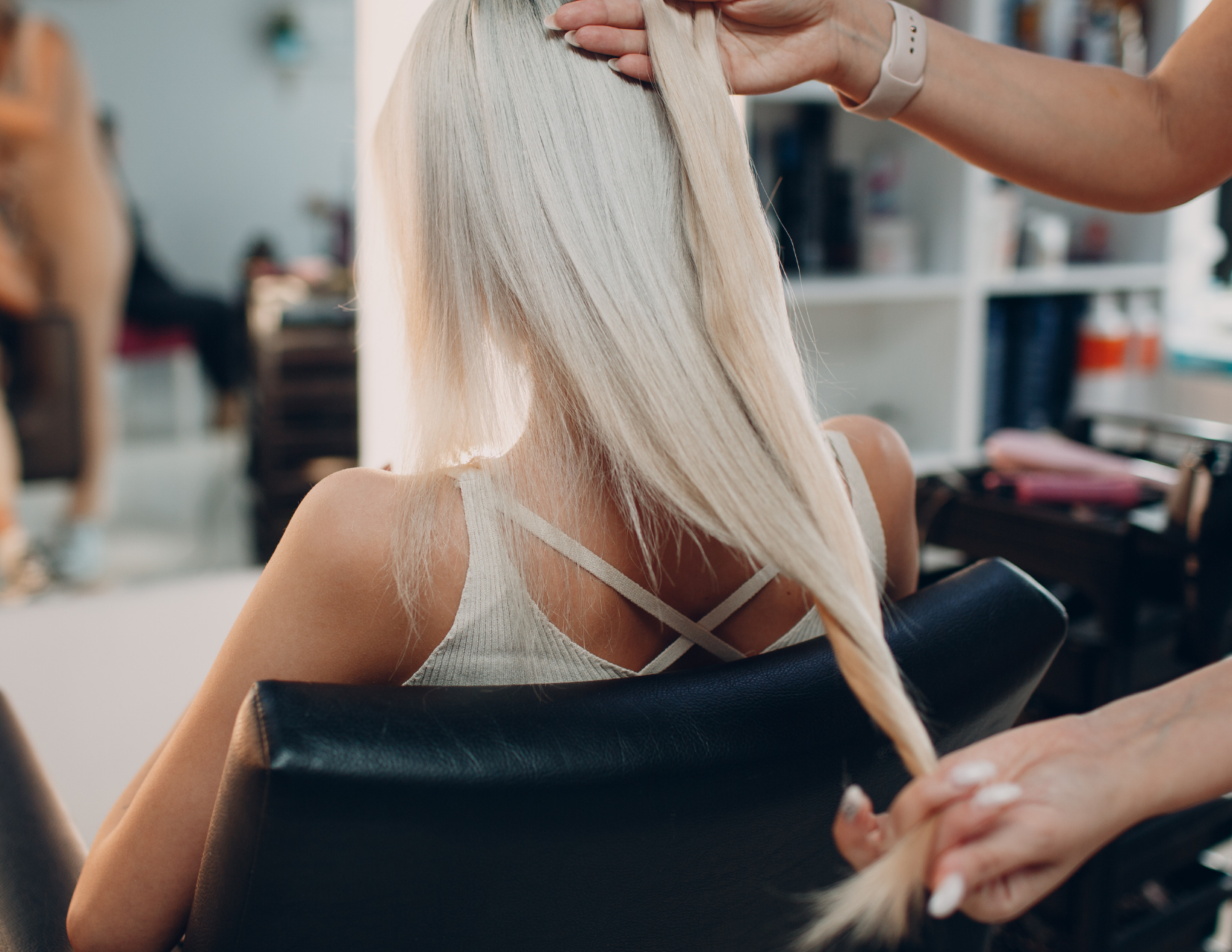 Can I Apply Hand Tied Extensions At Home?
Hair extension installation is a delicate process that requires the expertise from an experienced hair extension specialist. Although clip in hair extensions can quickly and safely be applied in the comfort of your own home, hand tied hair extensions need to be attached to the natural hair using a professional method. The stylist needs to make sure that the extensions are installed properly to prevent unnecessary damage. Stylists will also ensure that your wefts are seamlessly blended with the natural hair so they are concealed and virtually undetectable. If you want your hair extensions to turn out beautifully, it's best if you visit a professional stylist for this type of installation.
Will Hand Tied Extensions Damage My Hair?
The answer to that question is a definite "NO" for hand-tied hair extensions. They also tend not to cause damage or breakage because they're attached gently to your natural hair with a soft thread, which means that you won't have to worry about damage or an uncomfortable installaion. If you are looking for an extension that is long lasting will not damage your hair, then you should go with the hand tied extensions and ensure you see an experienced salon professional for proper installation.
How Long Do Hand Tied Extensions Last?
So, how long do hand tied extensions last? It depends on the quality and care that is put into them! The lifespan of hand tied extensions depends on the quality of the extension, how often they are washed, how well they are cared for, and how often you visit your hair stylist for extension maintenance and regular move ups. 100% real human hair extensions are essential when it comes to the longevity of your hair extensions. With little to no care, the lifespan of your hand tied wefts will be significantly shortened and you won't be able to enjoy all the benefits of hair extensions . For extensions that are well cared for, they may last up to 6 months to a year.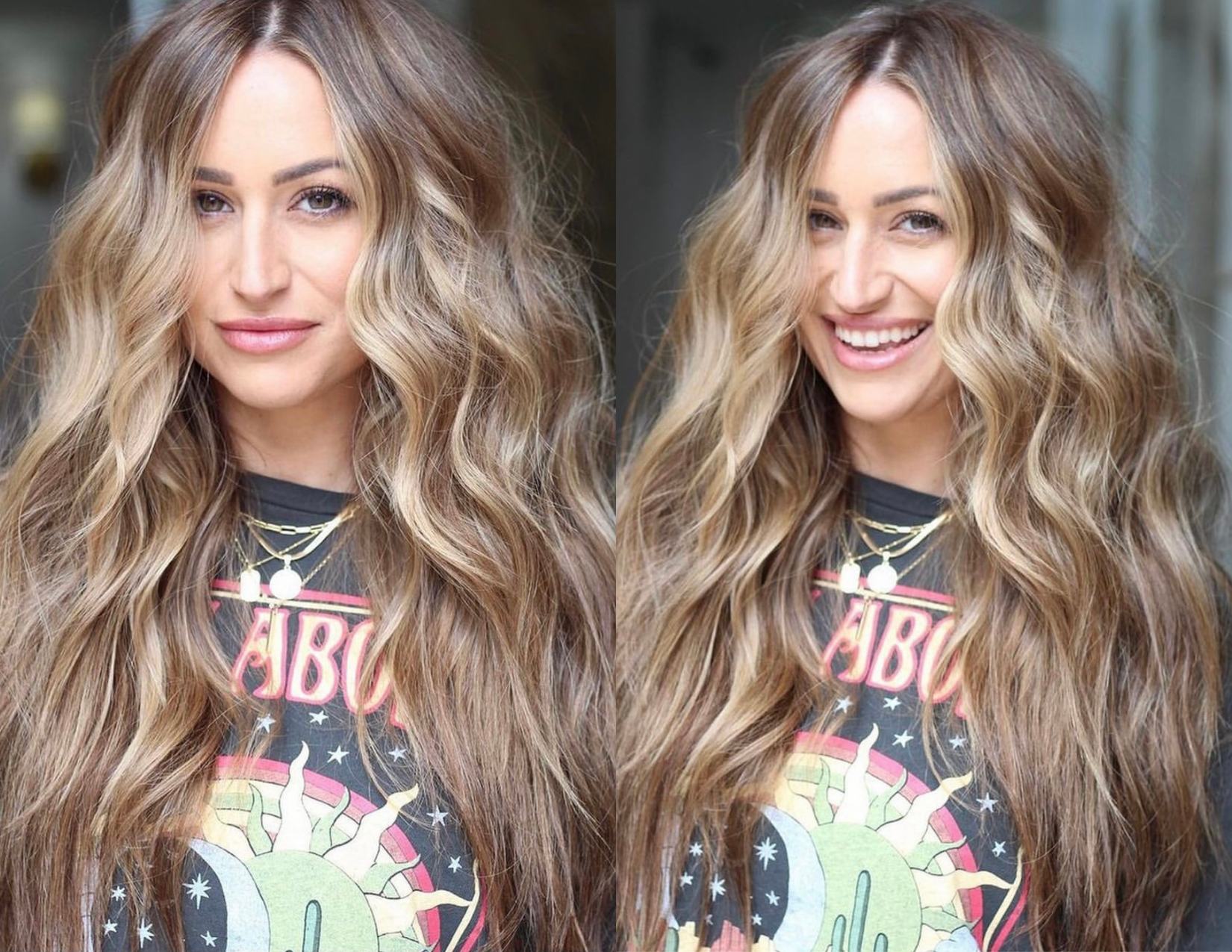 How Do I Take Care Of My Hand Tied Extensions?
Hair extensions are a luxury item and an investment; with that being said, if you are going to take the plunge and invest in your hair, it is important to know how to care for hand tied extensions to make sure they last as long as possible.
There are a few things you can do to keep your extensions healthy and looking their best. Regularly detangling and conditioning our your extensions with salon quality products will prevent your extensions from becoming tangled, dry, or lack luster. Since our high quality hand tied extensions are made from 100% real human hair, it is important to treat your extensions just as you would your natural hair. Regularly washing your hair will help keep your scalp healthy and clean, which will keep the extensions in good shape and increase the lifespan of your extensions.
Hand tied hair extensions can be styled just like your natural hair; with that in mind, it is essential to always use a heat protectant to prevent damage caused from heat styling.
Why You Should Try Hand Tied Extensions
With the help of extensions, achieving longer and thicker hair has never been easier. If you want to fall in love with your hair and wake up with confidence, trying out a new hair style or getting yourself hair extensions is the perfect place to start. If you choose a stylist who specializes in hand tied extensions, you won't have to worry about any bumps or wefts showing. All you'll be thinking about is how great you look and feel in your new hair. You won't believe the difference these special extensions