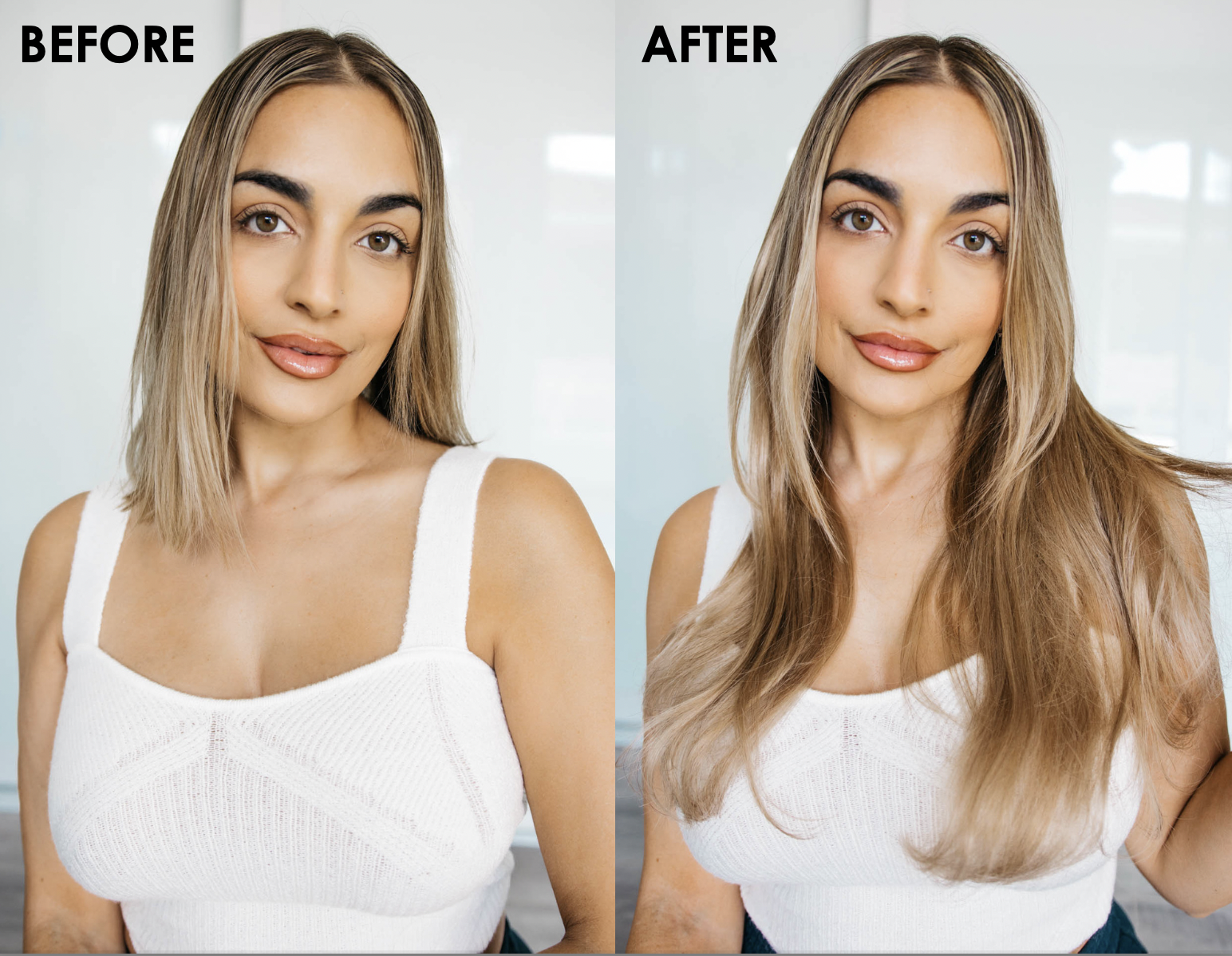 Featured Cashmere Hair: 18" Seamless Clip In Extensions in Rodeo Drive Blonde.
Not all of us were born with thick, Disney princess hair - including us! When it comes to fine hair, it can be a challenge to find a hair care routine that instantly adds volume and fullness to your locks that are longing for more life. That's where clip in extensions come to the rescue! Not all clip in hair extensions are made equally; here at Cashmere Hair, we carry the highest quality 100% premium Remy human hair extensions and understand that all hair types, including fine hair, need a special set of clip in extensions designed specifically from their hair type. If your hair is on the fine or thin side, our seamless clip in extensions are the ideal solution for thick and fuller hair — instantly!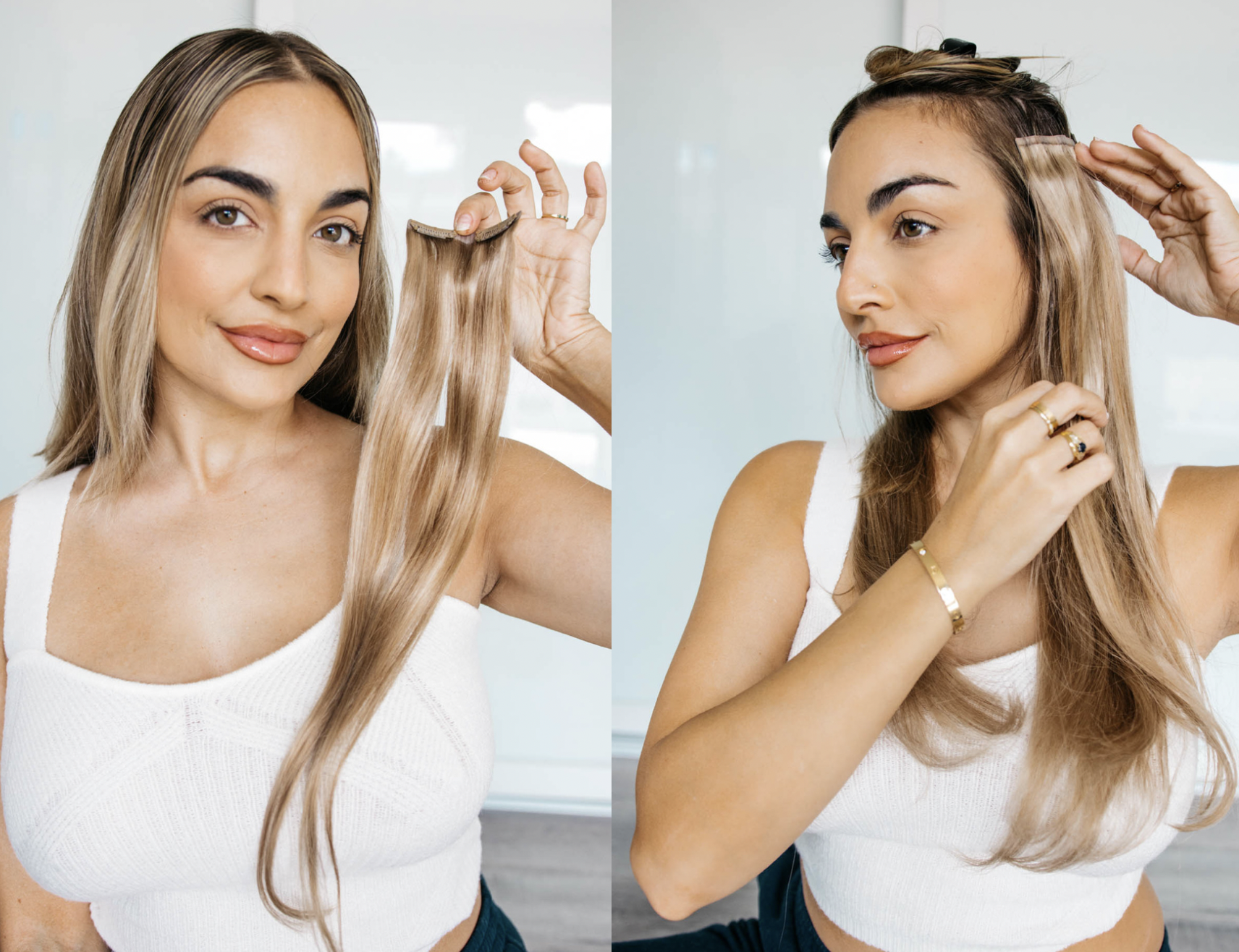 Our luxury seamless clip in extension collection is a true game changer for fine hair. Our seamless clip in hair extensions are 50% thinner than our classic clip in extension collection and are virtually undetectable. The clips are gentle yet secure and lay flat on your head to ensure that no bumps or clips are sticking out. No one will ever know you are wearing extensions! Unless you want to share with them your ultimate fine hair hack.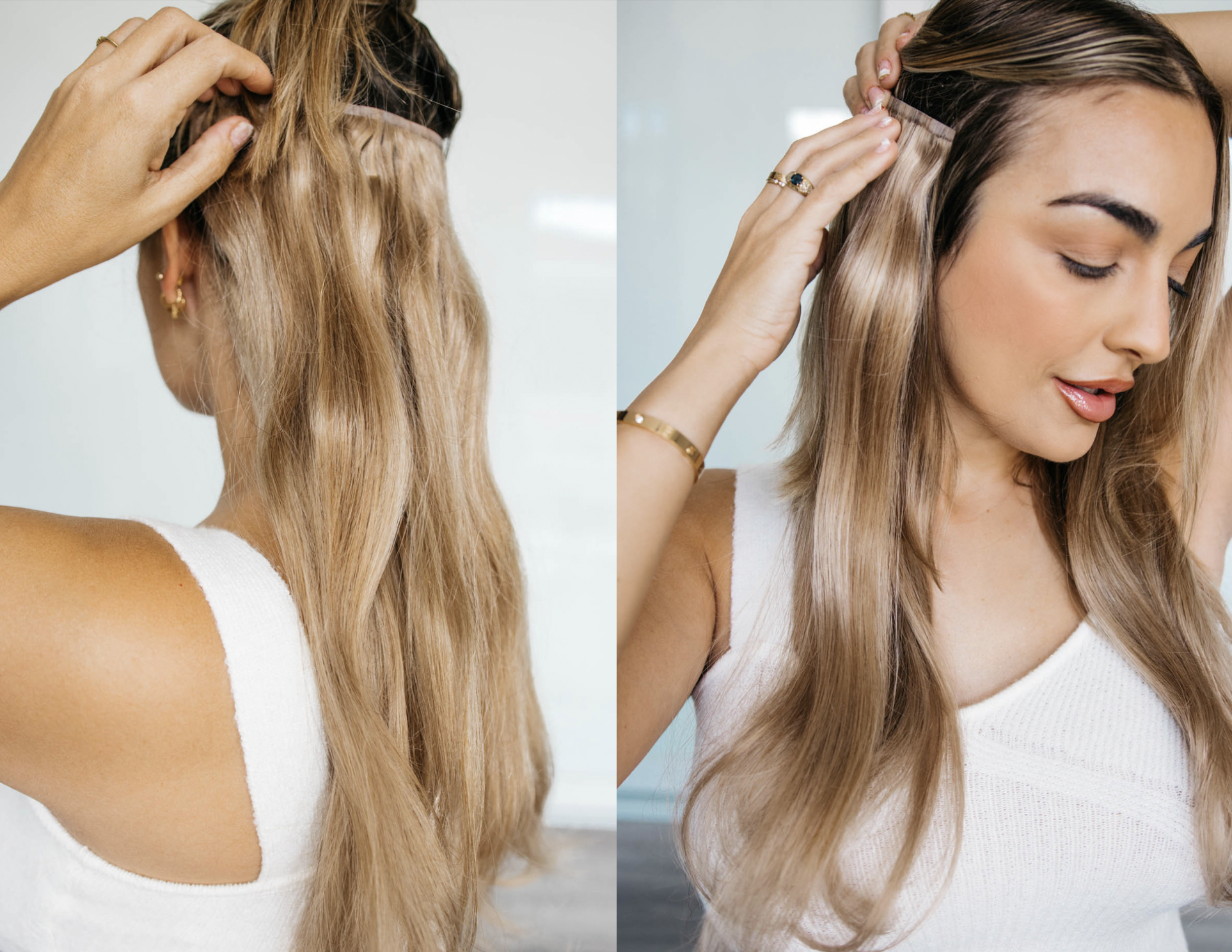 Our Cashmere Hair babe, @oliamajd, has fallen in love with her Cashmere Hair Seamless Clip In Extensions:
"Guys, my hair is THIN and I mean it. One of the main reasons I used to hate clip-in extensions in the past was because with my thin hair, it was way too difficult to conceal. I was introduced to Cashmere Hair last year when I was looking for a ponytail extensions (which I literally still wear all the time) and fell in love with the brand so much so that I dove in deep to discover they had a full line of seamless clip-in extensions. I now have a collection of two sets of seamless extensions and one ponytail extension. I'm addicted." - Love, Olia